There are a number of Alpha skins that you can find in the game Mobile Legends. The skin provided by Moonton for this one hero is also cool.
Alpha is a hero with a role fighters which was released by Moonton in 2017. This hero has a specialty in Charge and Damage.
Until now there are 6 Alpha skins launched by Moonton. Check out the list below!
Arif_budiman
IDR 50,000
62%
IDR 18,900
Also read:What is the WR Calculator in Mobile Legends? Listen Here!
Alpha Skills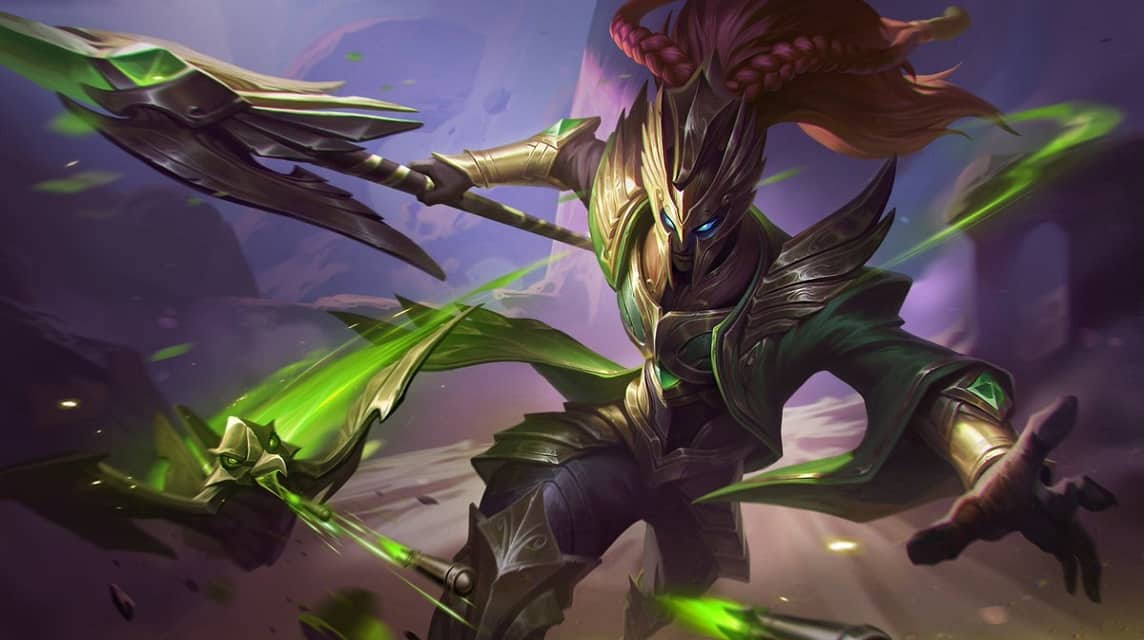 Alpha was created by Octavius at Laboratory 1718 with the appearance of a knight clad in armor.
He was created using the latest technology to increase his power and arsenal.
Not alone, Alpha is accompanied by a modified combat robot named Beta.
Together with his best friend, Alpha got a mission to find Saber.
Before knowing about the skin of this hero, let's look at the skills of this hero first:
Skill 1
Alpha's first skill is Rotary Impact which can give a wave of energy to the target which can slow down the opponent. Beta will follow after to attack the opponent.
Skills 2
Skill 2 of this hero is Force Swing. Where Alpha swings a sword to deal damage and recover HP for each opponent hit.
Ultimate Skills
Alpha is the Spear of Alpha, where he will order Beta to attack the target and cause stun to the opposing hero.
After that, Alpha will then jump to the opponent's location and cause Airbone.
Complete Alpha Skin 2023
As we know, Moontoh has never played around with releasing skins.
The released skins also have a look that will make you even cooler.
Well, here's the list:
Blade of Enmity
Blade of Enmity skin is the default skin that you will get after buying Alpha.
Blade of Enmity has an armor appearance dominated by silver and red colors and red wings.
Some parts of Alpha's body, such as hair, face, elbows, and knees have a glowing blue color just like the sword he uses.
Onimusha Commander
Onimusha Commander has a typical Japanese onimusha look with an oni (demon) mask and hair that glows bluish.
This skin is one of the limited event skins with exclusive display scenes, voiceover skins, and sound effects. By having Onimusha Commander, you will get a +8 bonus Physical Attack attribute.
Fierce Dragon
Unlike the previous two skins, the only part that lights up is the weapon he's using. This skin is dominated by gold, brown and green colors.
To get Fierce Dragon, you can buy it for 269 diamonds. Physical Attack attribute bonus of +8 will also be given after a successful purchase.
Also read:Leaked Skin Starlight Mobile Legends June 2023
Sea Gladiators
As the name suggests, the Sea Gladiator skin takes on bright colors that are synonymous with the ocean.
These colors are green, blue and purple which are combined with gold in several parts such as the head cover, shoulders, chest and legs.
Sea Gladiator is sold at a lower price than Fierce Dragon, which is only 250 diamonds. You will get an additional Physical Attack attribute of +8 with the appearance of a new animated scene.
This skin is one of the most common Alpha skins, it's no wonder because the model is really cool.
Crimson Warriors
The Crimson Warrior skin has a look that is dominated by a bold dark red color. On one shoulder, there is a skull accent with both eyes burning.
Crimson Warrior is a limited event special skin with the Valiant mode that features redesigned skill animations and visual effects. Physical Attack is also added by +8 for this skin.
General Void
The newest Alpha skin on this list is General Void. This skin has the appearance of Super Villain Squad Abyss with dominant purple and pink colors.
General Void has a Physical Attack attribute of +8 with animation display, skill effect changes, and a new scene appearance.
Alpha also gets voice over skins, skill animations, and interactive animations that are exclusive to this skin.
Also read: 5 Hero Fighters Suitable for Hyper ML, Really OP!
Have Alpha skin by using Diamond Mobile Legends.
For Cheap, Fast and Safe ML Top Up, just go to VCGamers Marketplace yes!