There are 5 combo skills of Antonio Free Fire which you can really use to win all kinds of battles in this game.
The figure of Antonio is the figure of a famous gangster leader in his city. He is an orphan who grew up as a gangster. He started his own gang and spent 7 years liquidating all the other gangsters in his hometown.
In Gangster's Spirit, this character has the ability to get more HP early in the game. However, to make it even stronger, you need a combination of Antonio Free Fire's skills. 
Cheapest Free Fire Products!
Arif_budiman
IDR 50,000
62%
IDR 18,900
So, in this article, VCGamers will discuss the five most powerful combinations of Antonio's Free Fire skills that you should use. Want to know who the characters are? Check out the other reviews until it's finished!
List of Antonio Free Fire Skill Combinations 
Andrew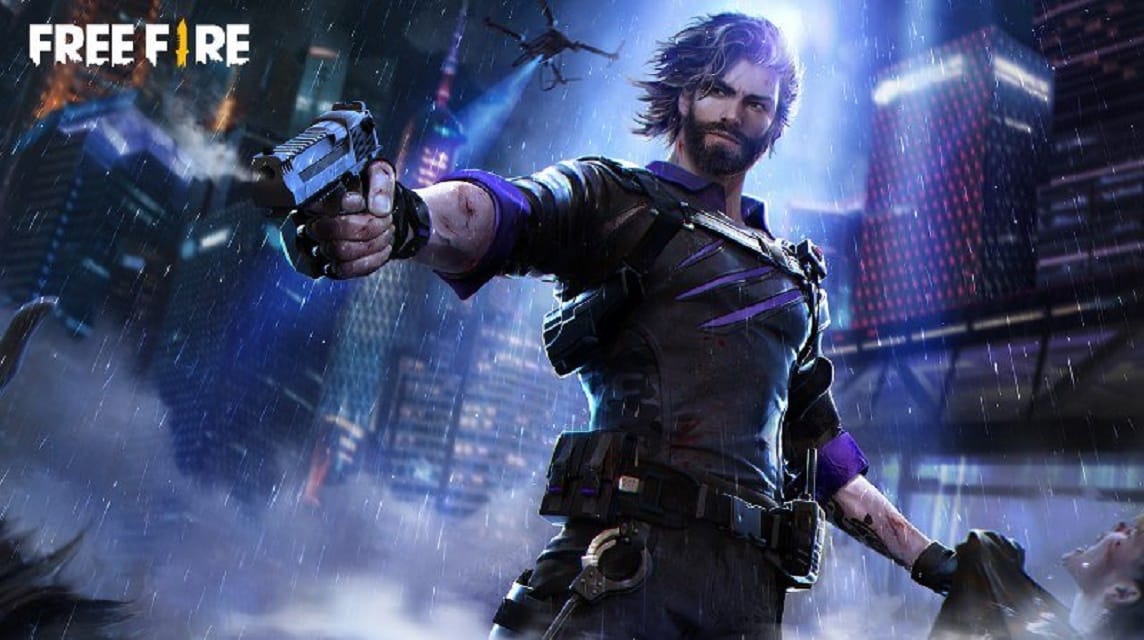 The first Antonio Free Fire combo skill is Andrew. Andrew's character is a policeman with a strong sense of justice. This Armor Specialist Andrew's ability reduces the vest's vulnerability when in use. He is very suitable to be combined in his abilities, because he is indeed superior in Free Fire.
Andrew has the skill "Armor Specialist", which gives the vest strength. Therefore, the vest you use will be stronger to withstand more damage.
Andrew's skill is suitable for barbarians and new players who die easily because they are not used to preventing injury. This police officer, nicknamed Awakening Andrew "The Fierce", probably has 2 skills, 'Armor Specialist' and 'Wolf Pack', which makes it even more difficult.
Andrew's skill after Awakening removes the passive skill from Armor Reduction. But then Andrew will be immune to enemy attacks if he runs and the effect only lasts 3 seconds.
Miguel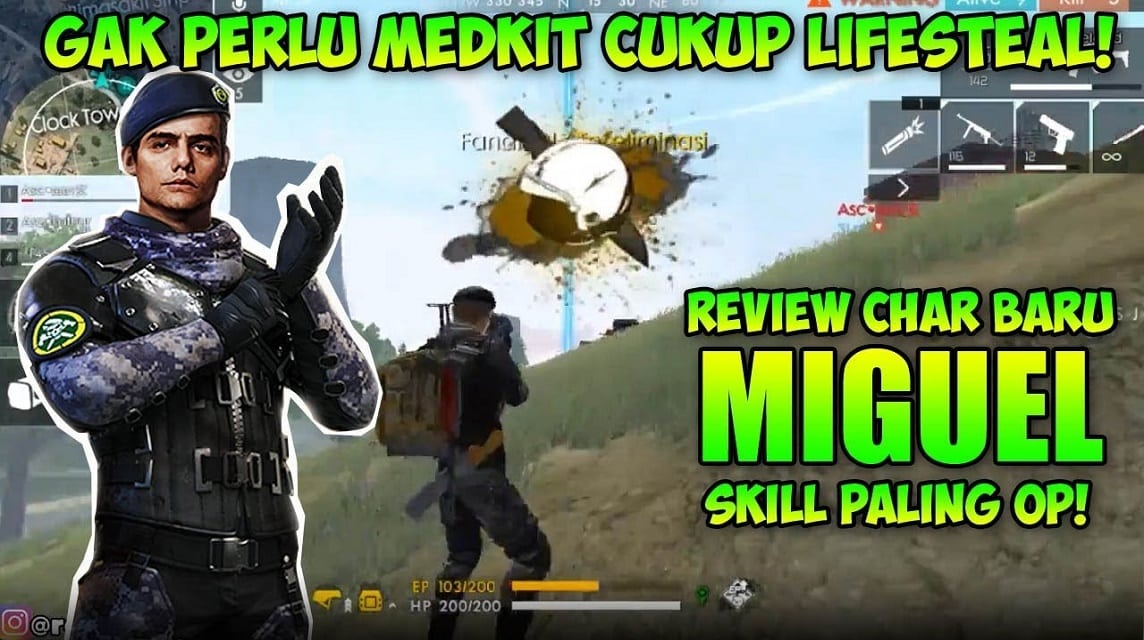 Antonio's next skill combination in Free Fire is Miguel. Miguel's character is a versatile elite special forces soldier. As team leader, Miguell and his group send several criminals into custody. Miguel's character is Crazy Slayer, where if Miguel kills his enemy, Miguel gets additional EP.
He fits very well with Miguel. This is because Miguel has almost the same ability as Antonio, both have rusher abilities. Of course, if he gets involved, a strong Free Fire character will be created. 
Miguel is known as an elite soldier in the special forces. Why is he called an elite warrior? None other than his ability in terrible battle. A gunner, a tactician, a martial artist, he makes himself the complete warrior package.
Miguel's abilities make him the leader of his army. Talking about his abilities, Miguel can win EP every time he kills an enemy! Fighting enemies won't hinder Michael, but will make him stronger, especially if he wins.
With these abilities, Miguel deserves to be the best Free Fire character to combine with him to give more HP when Miguel is dying.
Joseph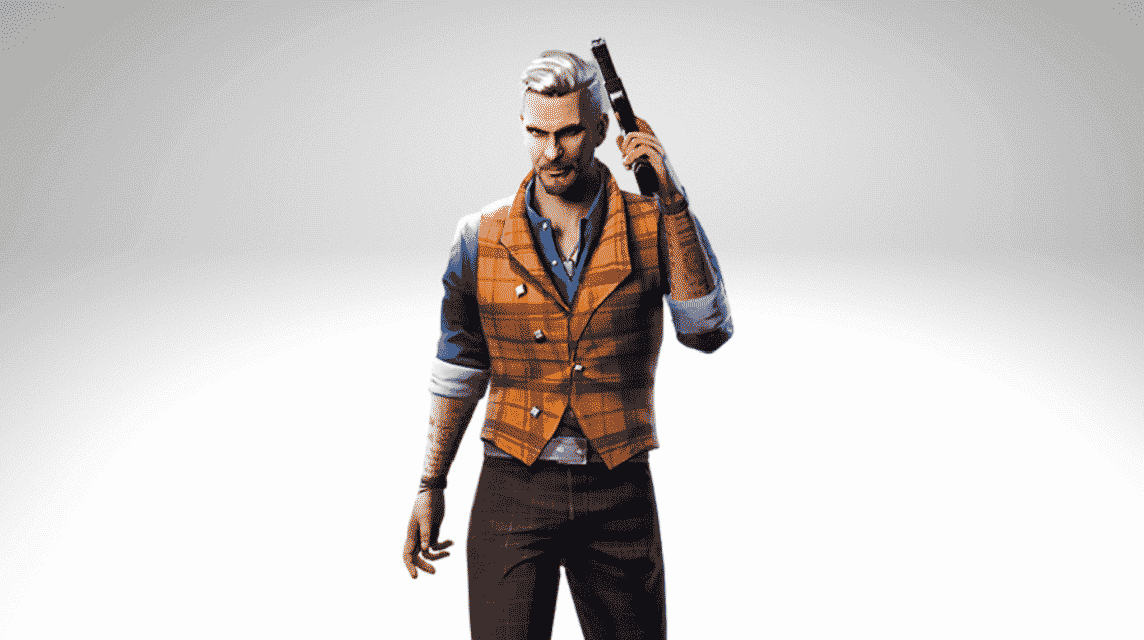 Thanks to his ability called "Nutty Movement", Joseph can move freely, enter enemy formations and destroy them. He can also act as a covert defender who goes to the enemy's blind spot with the task of killing him.
Even though the extra speed he gets is only 10 percent of the first level and takes 1 second, it's actually very helpful and can change the current Free Fire meta.
If you can raise Joseph's highest level, his running speed will increase by 20 percent. Like Kelly, his role is there to open up greater opportunities for Joseph to get right into the heart of the enemy's defense.
Hayato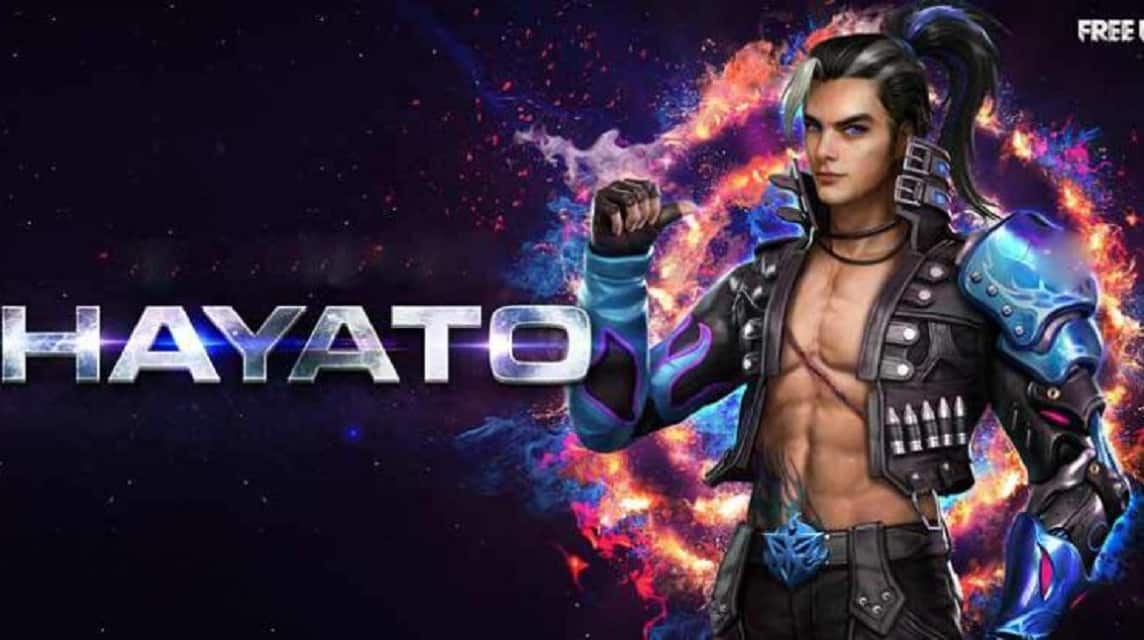 Proceed to skill combos Antonio Free Fire next, Hayato. Hayato has the passive ability Bushido to increase the damage he can suffer when his blood pressure drops.
With this ability, those who like to play barbarians are more blessed. But you have to realize that his ability can be a double-edged sword. Don't let go because you're too busy taking damage to get the passive effect, ignore the health count and die!
But don't worry, thanks to Rain's HP from him, your Hayato user doesn't have to worry anymore if you get big damage from enemy weapons.
Also read: 5 Best FF Pets to Restore Player HP and EP
Kelly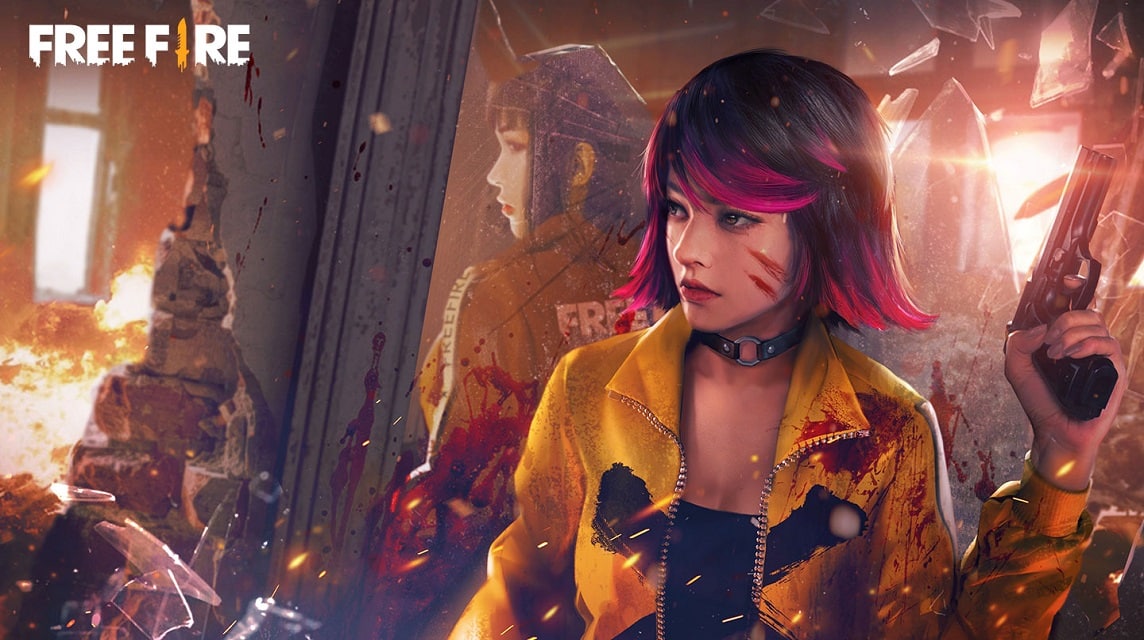 Another skill combination of Antonio Free Fire is Kelly. Kelly is an excellent track athlete from her school, Kelly is commonly known in school as Shimada Kiriko.
Kelly is of course very close to him, because Kelly has the ability to run very fast. Well, if Kelly is with him, Antonio can really help kill all his enemies and launch Free Fire War. 
Kelly who was known throughout her life for her running and her ability to run, later became the special strength of this single character.
Kelly's own special ability is to increase sprint speed by up to 6 percent when her skill level is at the highest level. At level 1, Kelly will increase Sprint speed by only 1 percent.
But remember, the speed Kelly takes is the same as the Sprint. So if you behave normally, then the speed will be normal, as if you were using another character. But when you sprint, Kelly's hero who is running immediately runs away.
Also read: Tricks to Use Gloo Wall FF Properly to Rush!
To make him more aggressive, he can use the buff that Antonio offers to give him an additional 15 percent movement speed. Kelly is perfect as Antonio Free Fire's combo skill.
Above is the best Antonio Free Fire skill combination. What do you think? Oh VCGamers.