Hanzo is a hero Mobile Legends who acts as an assassin specializing in Poke/Burst. To make it even more OP in season 25 of Mobile Legends, you can use the VCGamers version of the Hanzo ML build item.
He is known as a hero who is a nightmare for heroes with rare blood like Mage or Marksman. With the damage he receives, he can instantly kill his enemies. Especially when using the proper Hanzo ML build.
With her ability to transform into a shadow spirit, she can kill her enemies without fear of being killed by them. He with his shadow can approach the enemy and deal a lot of damage.
Arif_budiman
IDR 50,000
62%
IDR 18,900
This hero is perfect for playing as Hyper because he is very easy to farm. He can even steal buffs from enemies. However, if you play this hero, you have to be smart to find a position to use his ultimate skill because the enemy will definitely be looking for his real body.
Hanzo ML Season 25 Build List
Each player certainly has their own choice of build items. Moreover, the selection of these items also depends on the enemy and the situation encountered in the game. So, if you want to try using the recommended Hanzo ML build version of VCGamers, here's the information:
Ice Hunter's Swift Boots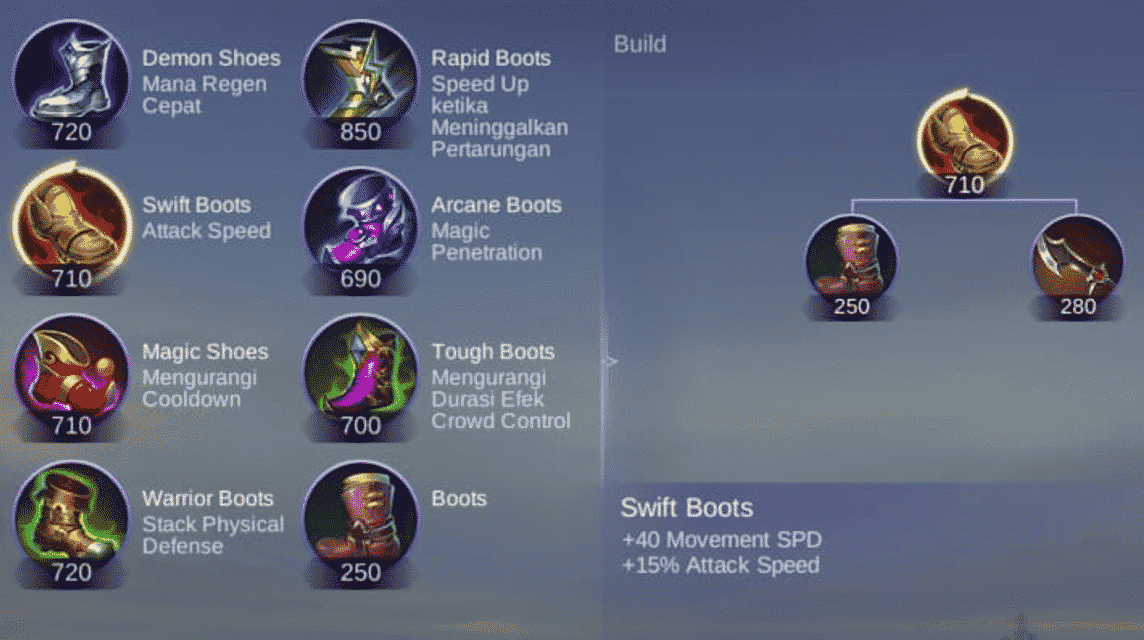 The first painful Hanzo ML build recommendation is Swift Boots. The shoes that fit him as a Hyper are Swift Boots with the Ice Retribution jungle item. 
Swift Boots will provide +40 Movement Speed and +15 percent Attack Speed against Saber. Meanwhile, Ice Retribution will help you do Farming quickly. 
Demon Hunter Sword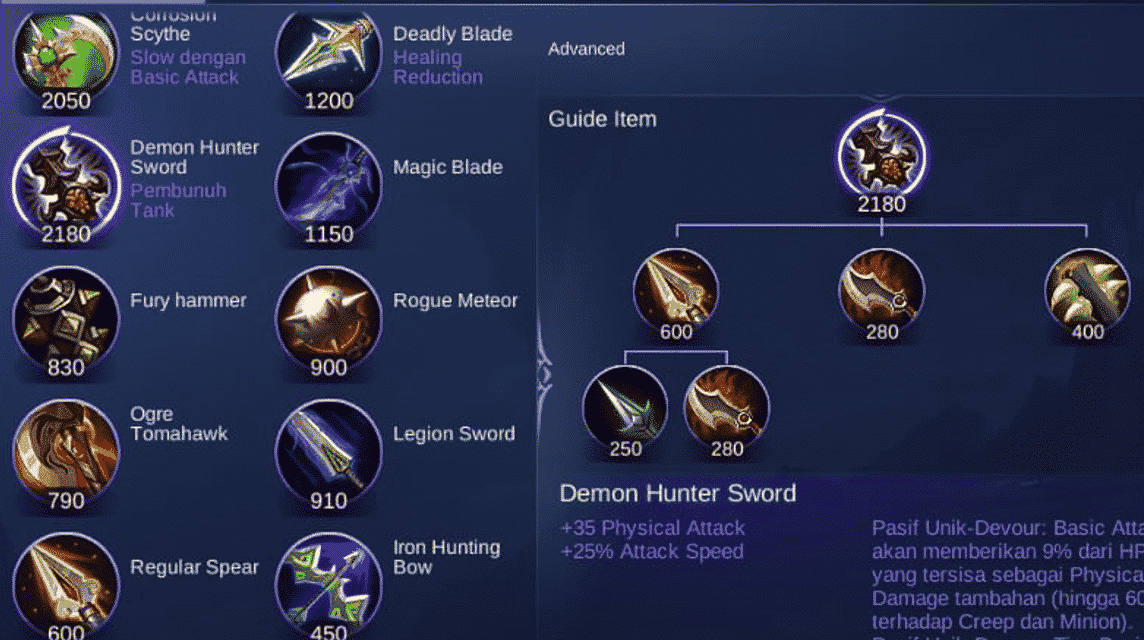 Because he is a hero who relies on Basic Attacks, Hanzo's first Attack item is Demon Hunter Sword. In addition, this item is very strong against heavy-blooded heroes. DHS adds +35 to physical attack and +25 percent to attack speed.
Unique Passive Devour: Basic Attack deals 9 percent of the target's remaining HP as additional physical damage (up to 60 against Creeps and Minions).
Plus another unique passive Devour: Each basic attack generates 3 percent physical Lifesteal for 3 seconds. Can be stacked up to 5x.
Windtalker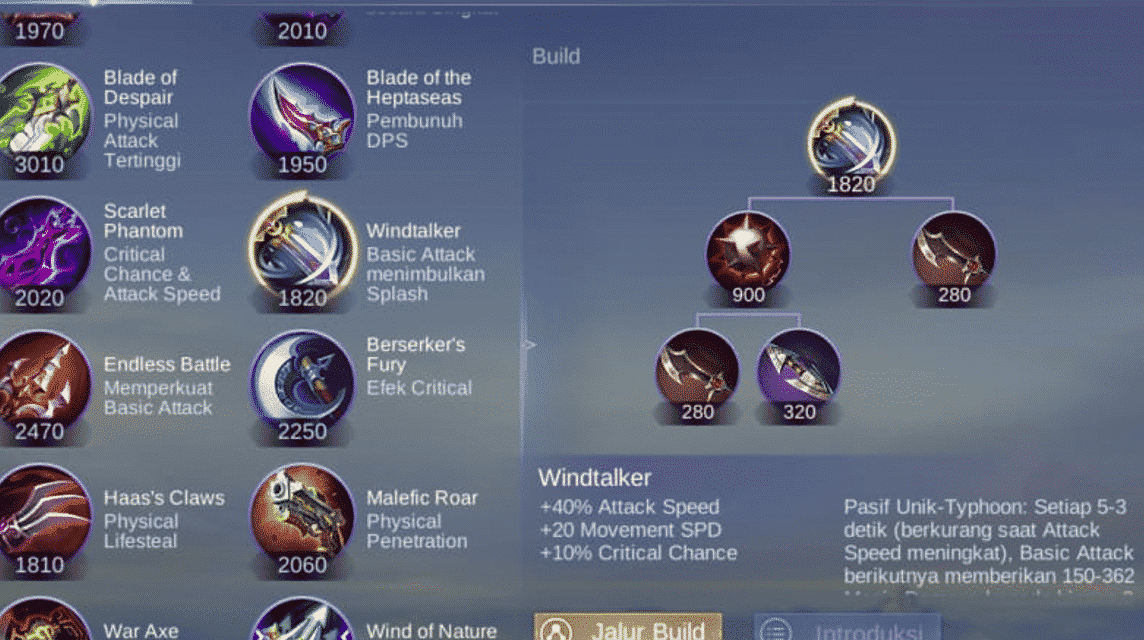 You can also use the Attack Windtalker item, which will increase Hanzo's attack speed by +40 percent.
Apart from that, the hero you play with can also get +10 percent Critical Chance and +20 Movement Speed.
Also read: Hanzo Counter Item Recommendations in Season 24 MLBB
Endless Battles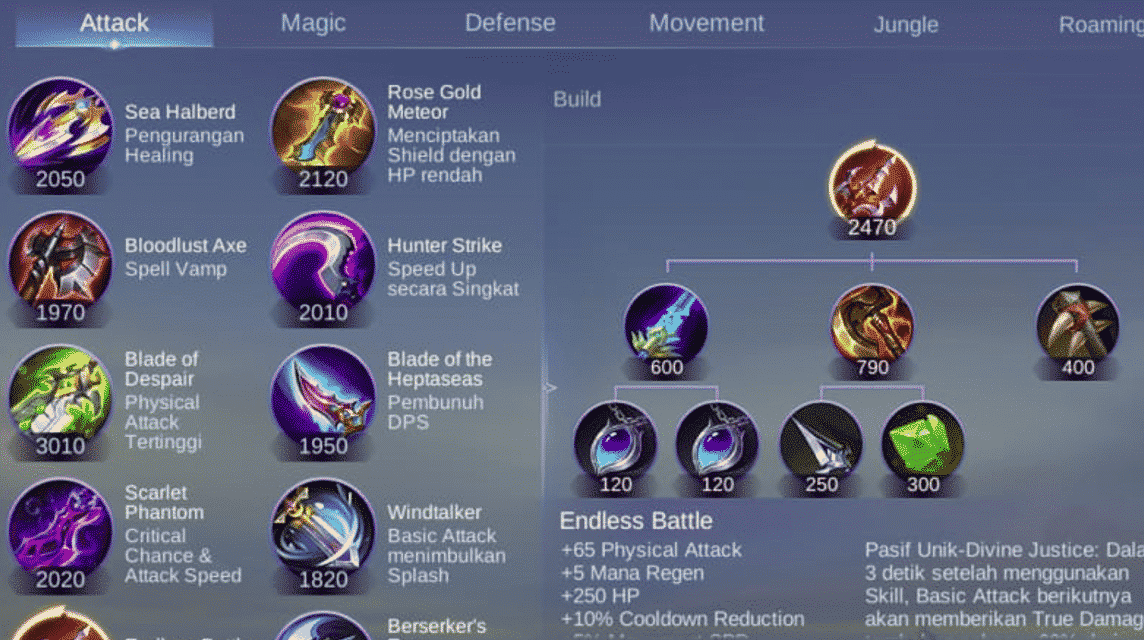 You can take advantage of Endless Battle, where this item has many advantages that you can use to quickly weaken enemies.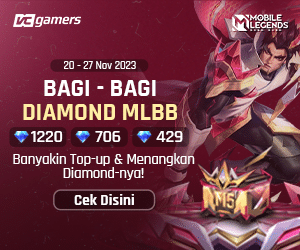 Infinite Battle gives you more mana regeneration, physical attack, HP, movement speed, cooldown reduction and physical life theft.
Blade of Despair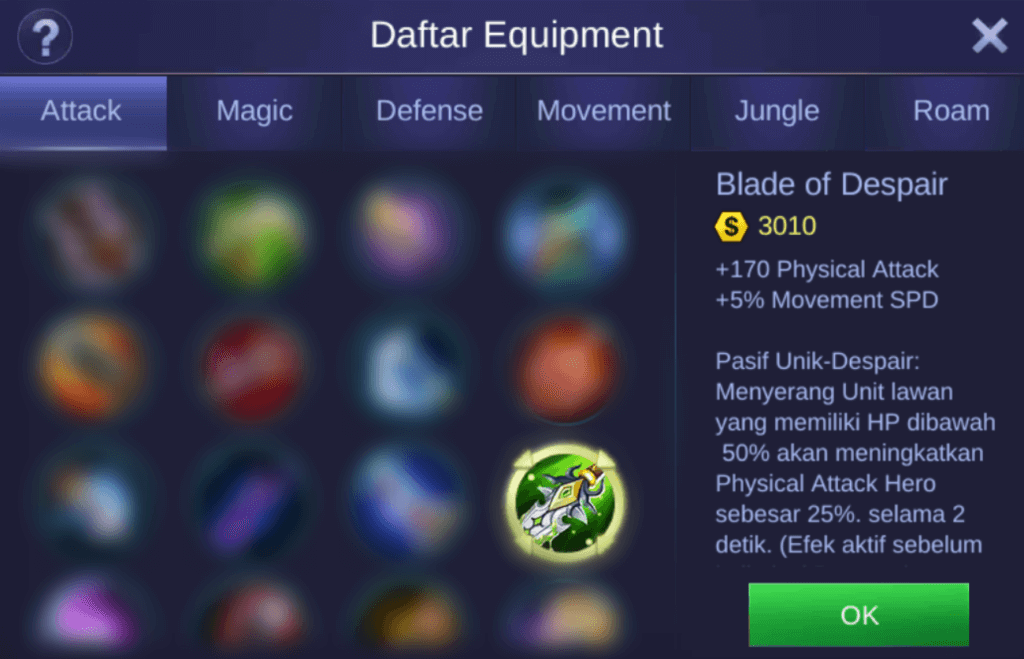 Finally, there is the Blade of Despair which is the scariest thing in Mobile Legends, especially when used by the hero Hanzo. Blade of Despair provides +160 physical attack and +5 percent movement speed.
Also read: 5 Strengths of Hero Hanzo in Mobile Legends 2022, The Most Agile Assassin!
Those are the recommendations for the five most dangerous Hanzo ML build items that will increase his strength in season 25. Don't forget to top up Mobile Legends diamonds only at VCGamers!