There are many game recommendations Switches best in variety RPGs. You can play not only horror or children's games at this console.
The RPG genre is truly diverse and fun to play. Many of these RPG games have hundreds of hours of content, and there are some of the best Switch games you can play too.
One of the best aspects of the Nintendo Switch console is that it's easy to use, as you can sit on the couch and enjoy your games on the TV.
Cheapest Top Up Social Live!
Arif_budiman
IDR 50,000
62%
IDR 18,900
The combination of addicting RPG and the ability to take your game wherever you go is one of perfection.
There are tons of games Switches the best extraordinary RPG genre in 2023. The author will try to choose the best for the Vicigers to enjoy!
Also read: Tales of Luminaria, An RPG Game That Was Closed for Less Than a Year
Recommendations for the Best Switch Game of the RPG Genre
Whatever type of RPG you like, you will definitely like the five games that the authors will mention below.
WrestleQuest
WrestleQuest just released in May 2023. WrestleQuest is one of the best RPG genres on Switch games in 2023. 
WrestleQuest features some of the greatest names in pro wrestling, such as the Road Warriors, Jake "The Snake" Roberts, and Macho Man Randy Savage.
You will embark on a career as a pro wrestler in this turn-based RPG, starting from the bottom and working your way up.
This game has a beautiful pixel view and a story that proves that the developers have put a lot of research into the wrestling part of the game.
Bravely Default II
Bravely Default II is a Switch game worth playing, as it has a group of characters engaging in turn-based combat in an attempt to retrieve four magic crystals.
Square Enix is known as one of the greatest visionaries when it comes to the RPG genre, in particular, stunning JRPGs featuring a multitude of characters who usually embark on urgent life-or-death adventures, and Bravely Default II is well worth a spare moment.
This game from Square Enix uses Brave Points, you can use them to get an extra turn at the expense of the next turn's actions.
This system encourages planning on spending points and burst damage, while many RPGs tend to have a system that isn't that great.
Three Houses
Three Houses is an interesting RPG with three story routes to enjoy. Another Nintendo Switch RPG synonymous with strategic combat and dramatic storytelling is Three Houses.
Three Houses uses turn-based combat, but gives it a lot more freedom in how to approach a narrative that's basically broken up into two thick parts. 
After selecting your gender and home, you will be faced with an incredible amount of content to enjoy in several games to allow for the detailed in-game world.
Octopath Traveler II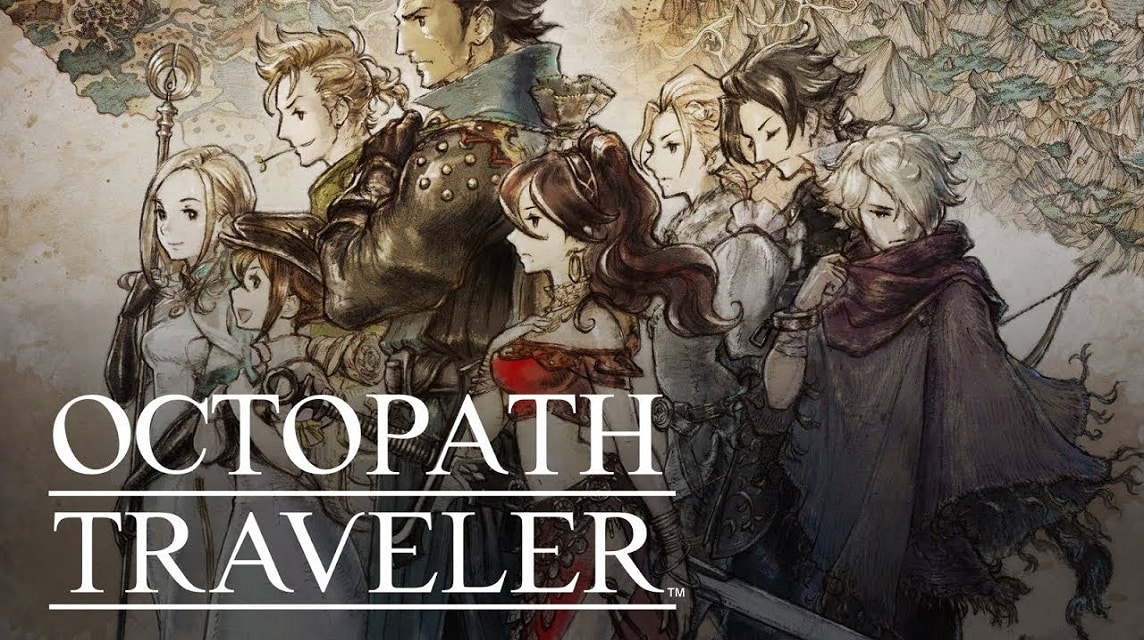 Many players like the concept of Octopath Traveler, and it is one of the most enjoyable RPGs for players. 
This is because the best way to grind levels is based on the capabilities of the RNG. You'll have eight new travelers in the same 2D-HD format, and like the previous title, this one will focus heavily on the stories of these characters.
Octopath Traveler II's concept has been expanded, giving each character two Path Abilities instead of just one (one during the day and one at night).
Bread also: Call of Duty Coming Soon to Nintendo Switch
Bayonetta 3
This game is a multiverse-centric story, new gameplay elements, and core combat enhancements make this game more than just another sequel. 
New weapons, Demon disguise transformations, and Demon Slave monster control elements make this the most feature rich fight the series has ever seen. 
While some players have expressed confusion over the incompatibility of the various set pieces and elements, this spectacular fighter is not to be missed.
The year 2023 is full of RPGs, and this is just a small sampling of what you can play. Please choose the most interesting game and have fun with it.
Also read: Let's Play Donkey Kong Switch, Exciting and Challenging!
Don't forget to always top up cheap, safe and comfortable games only at VCGamers Marketplace!