The NFC (Near Field Communication) application for Android provides a wireless connection between the device you are using and other devices.
With this application allows two-way communication between the two devices involved. Communication is like sending and receiving information.
This NFC application connection for android does not depend on Wi-Fi, 3G, LTE, 5G or other and there are no fees when you use it, aka free.
Cheapest Top Up Social Live!
Arif_budiman
IDR 50,000
62%
IDR 18,900
Apart from communicating, you can also use the NFC application for Android to do so e-wallet top up easily.
In this article, we will provide 5 recommendations for the best NFC applications for Android that you can use in 2023.
Also read: 5 of the best WA tapping applications for 2023, suitable for finding partners
List of the Best NFC Apps for Android 2023
To make it easier for you to transfer data or e-money on Android, you can use some of the NFC application recommendations below. 
NFC Writer
NFC Writer is the best and free NFC app for Android. The program's NFC tags work well with NFC-enabled devices. 
You can also buy NFC stickers easily from this application. This NFC Writer application allows to write multiple NFC tags. With this application you can program web addresses, address book contacts, emails, and text messages.
If you want to know how to access this application, you can scan the NFC tag and see it easily. This app supports NFC Forum Type, MIFARE Classic, DESFire, Ultralight and Ultralight C
Smart NFC
Smart NFC is one of the best free NFC apps in 2023 available on Android. Smart NFC is used to automate tasks. 
This cool application can work in various applications, so by installing this application you can make data transfer easier. 
You don't need to change your phone's settings every time you use an NFC tag because the program's NFC tags will do it automatically.
Smart NFC detects NFC on the smartphone. This NFC app also performs various automated tasks such as storing phone numbers, sending emails, and enabling or disabling WiFi and Bluetooth. 
Also, you can launch apps from your phone using the program's NFC tags.
NFC/RF Reader and Writer 
Next up is the NFC/RF Reader and Writer which is the best Near Field Communication app for Android phones that is secure, easy to use and with simple functionality. 
NFC/RF Reader and Writer will help in reading data on NFC tags and inserting NFC card behind android device.
So it's easy for Vicigers to access data before you're tagged when the app tracks history. 
i-NFC Writer 
i-NFC Writer is an application to help record activities and do business that you can use. Besides, you can easily write all kinds of information in i-NFC Writer.
This app is easy to use with simple tools to write NFC tags. Then all you have to do is type in the NFC tag used by the app and you have to enter the information you want along with the tag later. 
Abiro NFC Writer
Finally there is Abiro NFC Writer, this application is an application that is easy to use for writing NFC tags. 
To be able to write NFC stickers using this application, the method is quite easy, you only need to enter the information you want to be tagged by holding the tag near a cellphone that has activated the Read-Only option and clicking Write.
It is recommended that you enable the Read-Only option to experiment with this application. 
Also read: 10 Free Fire Generator Diamond Applications 2023
How To Use The NFC Feature On Android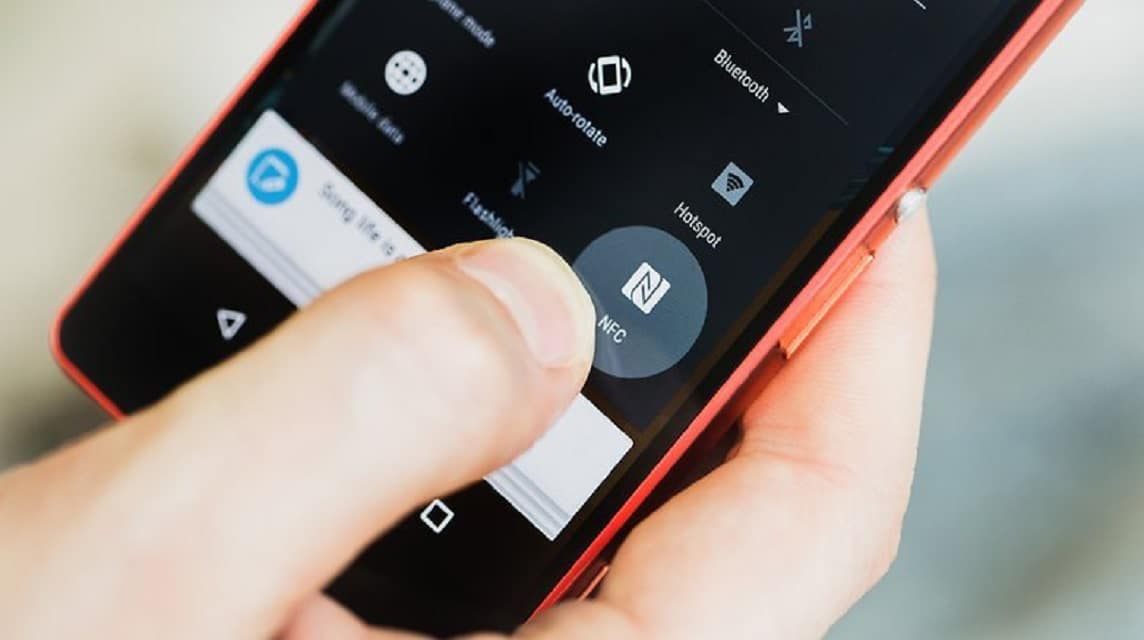 If you have the NFC feature in your phone, you only need to activate it and don't need to install the application above. 
Enter "settings" or "settings". 

Select "other settings". 

Under "more settings", you will see an option "NFC or Near Field Communication". 

On some Android phones, the Near Field Communication option is in the "network settings" section. 

Go to the "share and connect" section. 

Enable NFC by sliding it to the "on" position.
The second way is to enable NFC directly at the link above, a location with settings to enable "mobile data", "bluetooth", and "Wifi". 
Please scroll down and find the NFC feature. Near Field Communication is not only used to transfer data between phones that already have Near Field Communication. 
NFC on cell phones can also function as a means of payment, transfer of e-money card balances, access to trains or transportation gates, and more.
Also read: 6 PC Screen Recording Applications Without Watermark, Easy to Use!
So, that's our discussion this time about the best NFC application for Android in 2023. Remember, you can download this application if your cellphone doesn't have the NFC feature on your cellphone.
Don't forget to top up your favorite games easily, quickly, safely, and at low prices only at VCGamers Marketplace!