Here are the 5 rarest emotes on Free Fire 2022 and the most exclusive that only the biggest Free Fire fans in the world can have.
Even though Free Fire is a highly competitive Battle Royale game, it offers players lots of different ways to have fun and express themselves.
With a huge collection of emotes, Free Fire players can create lots of funny moments when teasing their opponents or celebrating their victory.
In this article, we will show Vicigers friends the 5 rarest emotes in Free Fire 2022.
List of the Rare Emotes in Free Fire 2022
Obliteration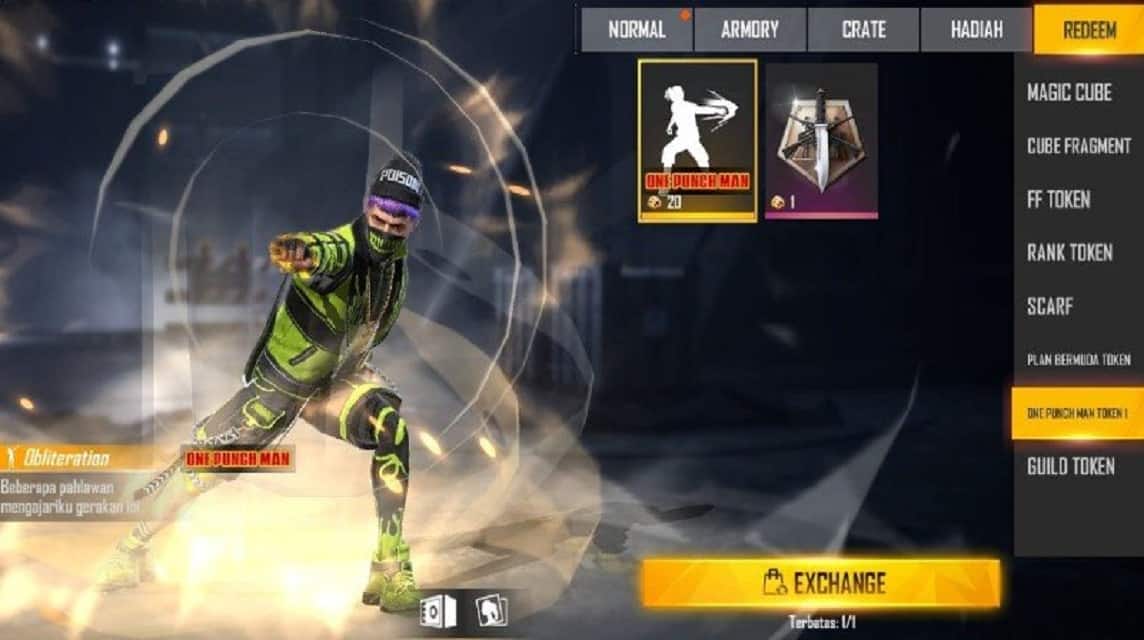 Obliteration is the rarest emote in Free Fire and also an exclusive that was released during the Free Fire x One Punch Man collaboration. This Emote is one of the main prizes in the Emote Party event, which players can only get by spinning using diamonds.
This emote is one of the signs of collaboration that has appeared in this Free Fire game. With us knowing all these things, it can also provide many advantages for the players too.
By using the new Emote, you can knock out enemies who are currently Knocking first using Saitama's fists which can split the sky. Of course the strength that you have will be stronger when you have this emote.
Doggie
Doggie is the rarest emote in Free Fire that players often use to celebrate their wins.
When using an emote, Shiba will appear and start dancing with the character. Shiba trying to match his character's dance moves makes this a very cute and rare emote.
Doggie is a pretty good Emote too. You can get the Emote for free at the past top up event.
There's no doubt that Doggie is one of the most sought-after emotes in Free Fire and has been around for a long time. After you activate the FF emote, a dog (Shiba) appears in front of the player and the character will have fun with the dog.
Hadouken
The Hadouken emote was introduced during the Free Fire X Street Fighter collaboration. Emotes can only be through an event called "Free Fighter's Wish".
While this is a really cool emote, not many people can actually get it because the chances of getting one from the event are so low.
Hadouken is a special attack move that only a few Street Fighter characters like Ryu can do. This move has become very iconic and legendary among fighting game lovers around the world.
Flowers Of Love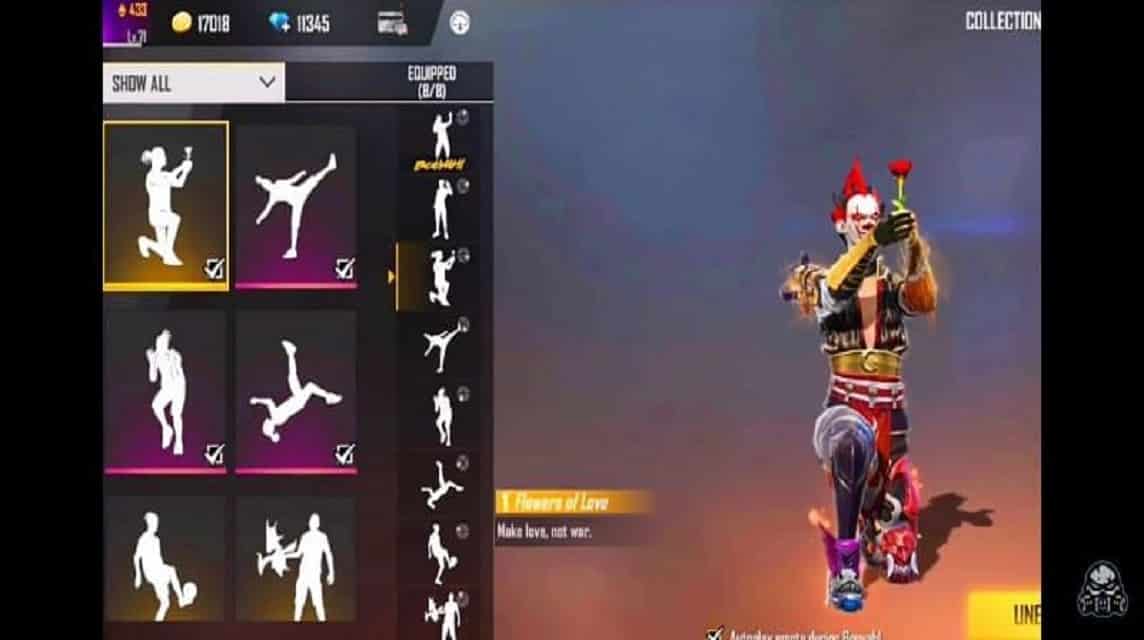 Flowers of Love is the rarest emote in Free Fire which was released during the Valentine's Day event in 2019. When you use this emote, your character will kneel down and release a flower. The unique gesture of love makes this emote one of the most sought-after emotes in Free Fire. This emote is currently available at the current Valentine Wish event.
Where in a position like that, you could say that Taunting is like insulting or mocking the enemy. But not through words, but you use Emote.
Of course with something like that, it will definitely give an impression that is quite useful for you to try.
Also read: The 5 Best Free Fire Emotes After the OB32 Update
FFWC Throne
The FFWC Throne Emote was introduced during the 2019 FF World Cup series. When using the emote, it will summon a royal golden throne and your character will sit on the throne in a badass pose.
Emotes are a great way to interact with teammates and enjoy fun gaming moments. The developers release lots of new emotes every month with cool looking animations. 
Also read: How to Get Kung Fu Tigers Emotes and FF Weapon Skins for Free
Above are the five rarest emotes in Free Fire 2022. Where you can only get them by buying them from players who have them.