Playing comfortably is the desire of all players. In the Valorant game, one of the factors that makes the game run smoothly is FPS. This time, the writer will provide five ways to increase Valorant's FPS.
The five methods I use to play Valorant on my laptop are a bit "potatoes". The results were quite significant and made the author's Valorant FPS increase up to 100%.
Curious about any ways to increase FPS in Valorant? Check out how below!
The Cheapest Valorant Product!
Arif_budiman
IDR 50,000
62%
IDR 18,900
Also Read: Best Graphic Setting For FPS PUBG Mobile
What is FPS?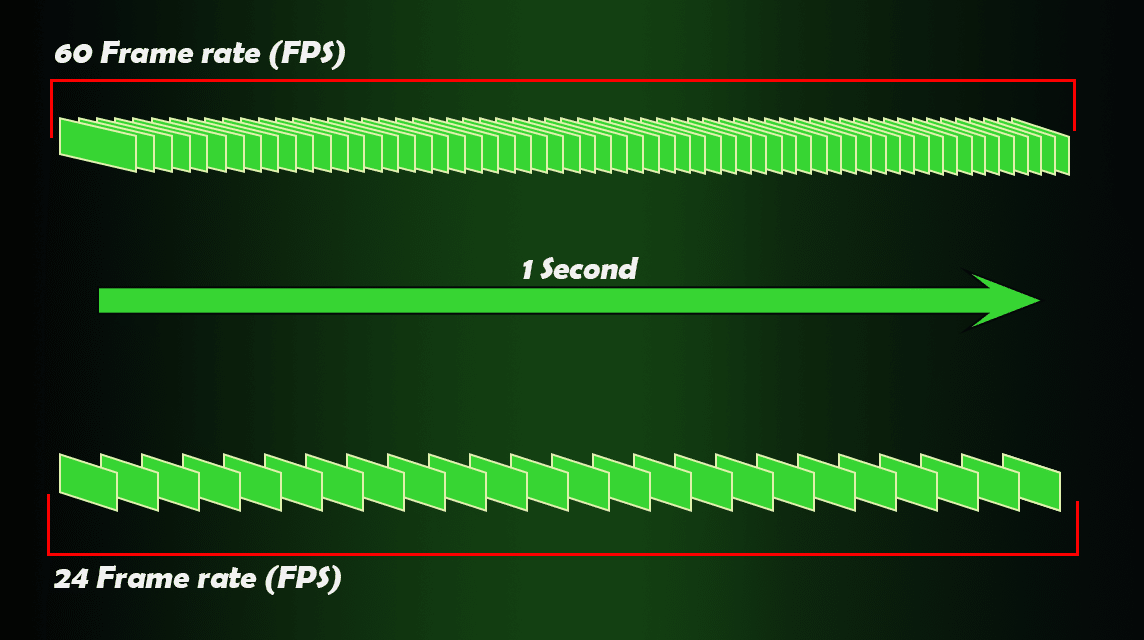 Before explaining how, the author wants to explain what FPS is easily. No FPS First-Person Shooter, FPS this time is an abbreviation of Frames Per Second.
In the world of video games, the screen will display animation per frame. The display speed of the animation is called the Frame Rate.
The more frame rates when running the game, the smoother and smoother the display will be. But, if the frame rate is low, then the display will look broken. Certainly makes it uncomfortable to play.
Moreover, in games First Person Shooter, a lot of frame rates are required to run smoothly. If each frame should be 1-2 pixels different, but because of the low FPS, instead, each frame is 5-7 pixels different. Pretty annoying, right?
You also need to know, FPS can be affected by many things. At least there is RAM, VGA, Processor, and also the screen. That's why every game has requirements to play it.
Also Read: 5 Cheap Gaming Laptops With God Specs for 2022
5 Ways to Increase FPS in Valorant
After getting to know FPS briefly, it's time for the writer to reveal five ways to increase FPS in Valorant.
You need to know that this method can work even if you follow one of these five steps. But, for maximum results, the author recommends following all the methods.
Make sure there is no background program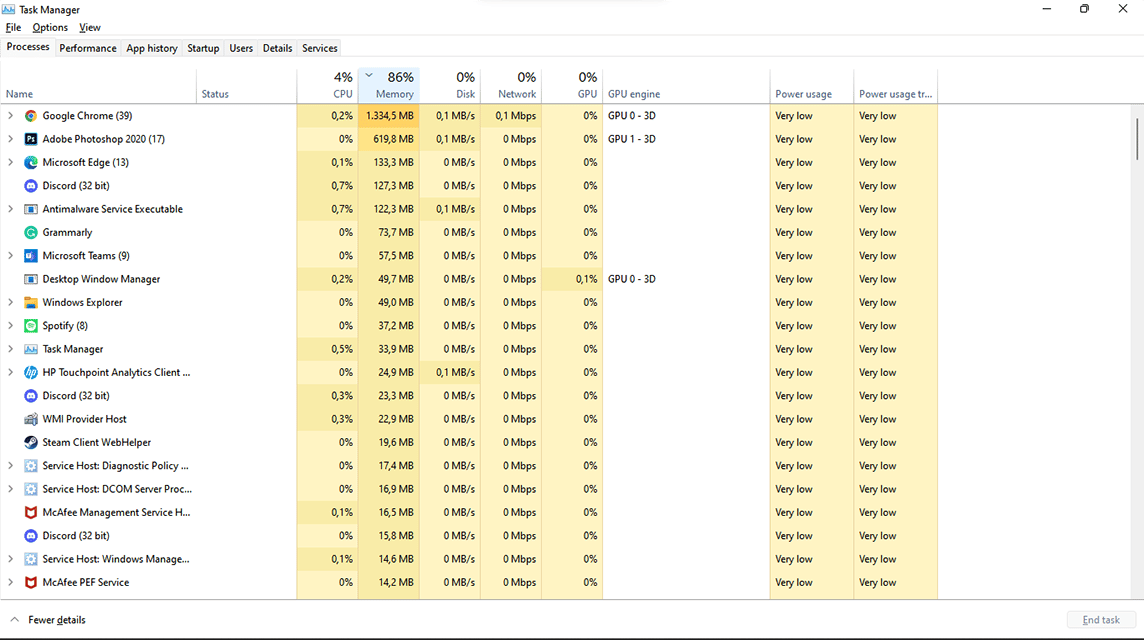 The existence of other programs running in front or behind the screen will affect computer performance. Just say it Discord, Google Chrome, Microsoft Word, whatever the software, they eat RAM (Random Access Memory) capacity.
For the sake of smoothness, make sure no software programs are running. If you communicate with your friends via Discord, make sure you close the screen because it takes up a large memory capacity.
To make it easier for you to see it, you can open the Task Manager screen. How to open the Task Manager is by pressing Ctrl + Alt + Delete, then select "TaskManager".
You can see what software is currently running along with its description (CPU, Memory, and GPU). If you recognize the software and feel it is not important, you can click on the name of the software and click EndTask in the lower right corner.
Also Read: Let's Guess the Song on Discord VCGamers and Grab a Chance to Win a ROG Laptop!
Setting Graphic Card to High Performance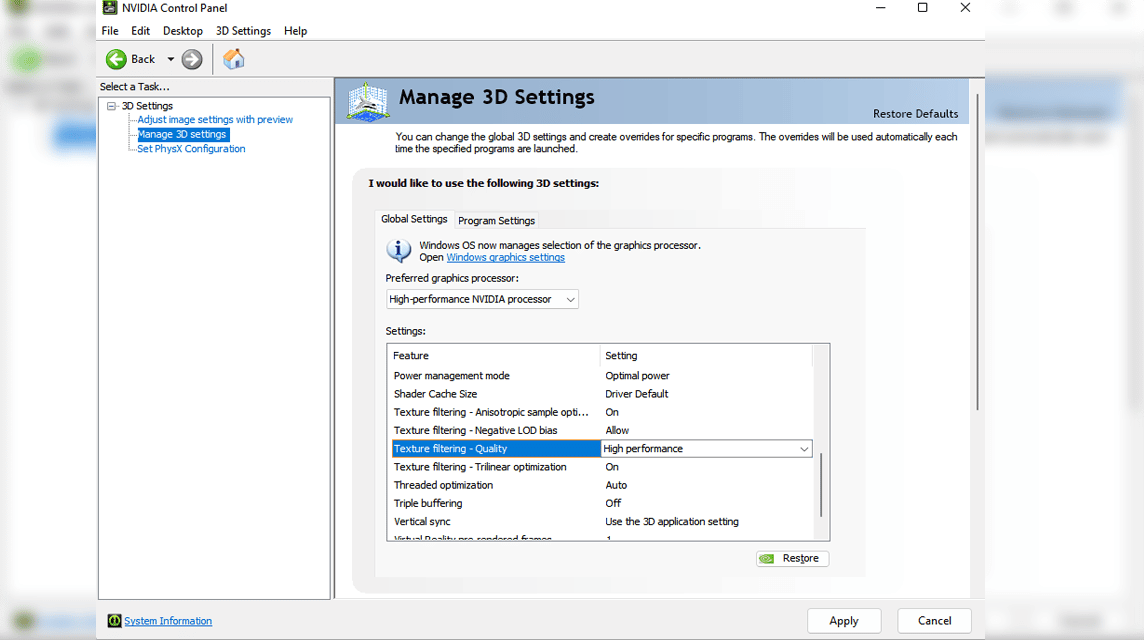 Having a Graphic Card doesn't necessarily guarantee good FPS. Therefore, you need to see what version of the Graphic Card you are using and how to optimize it.
Because the author uses Nvidia GeForce MX350, the author will provide an example of optimization using Nvidia.
You can open Start Menu – search "Nvidia Control Panel", then click enter.
After the screen opens, click "Manage 3D Settings" as in the picture. Then on the option "preferred graphics processor", choose "High-performance NVIDIA processor".
Then in the settings section, click "Texture filtering- Quality", change to "High performance". Done.
That way, the Nvidia Graphic Card will work with high performance, faster. But you need to remember, fake this will applied to all software that uses a Graphic Card.
Valorant Settings – General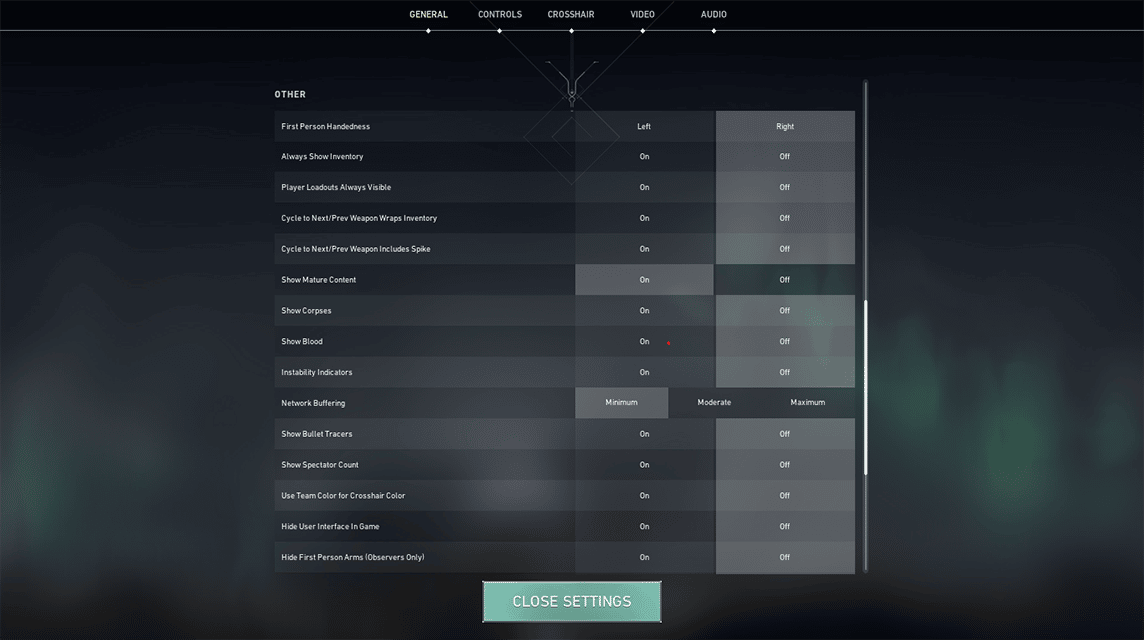 This time, it's changing some of the features in the Valorant game. Before starting the game, you can change the settings first by clicking icons"gears" in the upper right corner, select "Settings"
The setting display will go directly to the option "general". You can slide down, look for the option "Show Mature Content", then disable it. Or you can activate it, but with the condition "Show Corpses" and "Show Blood" in condition "off".
With condition off, the body of the player who has been killed will be shaped to be smaller and more effective. It will be a blue circle with a photo Valorant agents above as you approach it.
It is proven that by deactivating these features, you will be spared a little lagging when it encounters the bodies of other players.
How to Increase FPS: Valorant Settings – Video General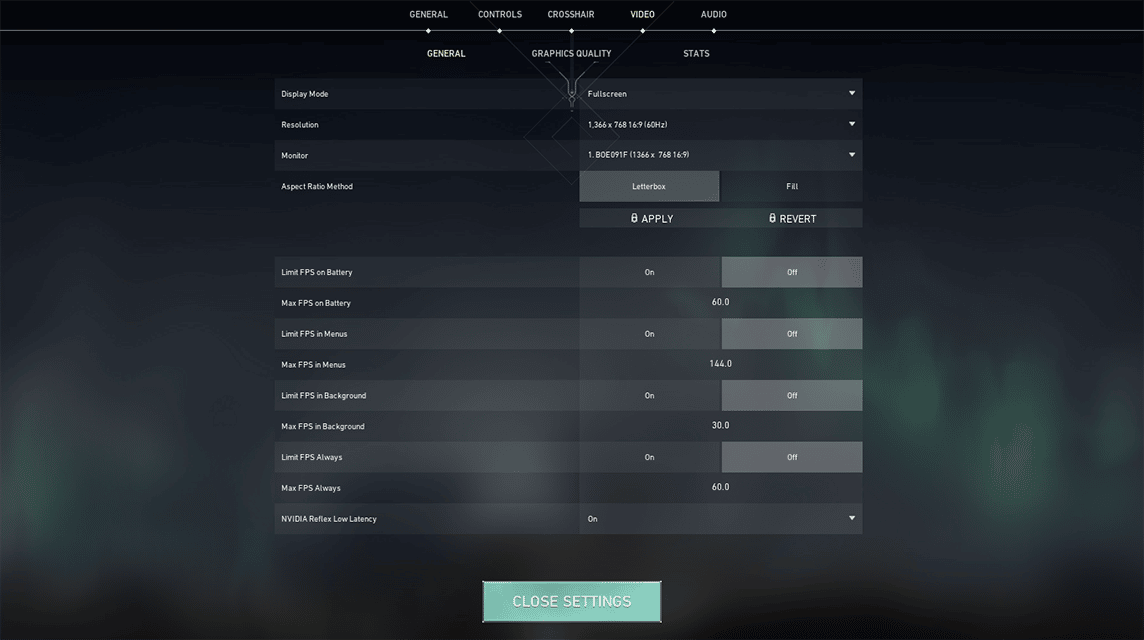 After the option "general", you can continue to move to "Video-General" as in the photo above.
To get the maximum number of FPS, you can Turn Off everything related to FPS. Its function is not to limit the number of FPS you have.
Meanwhile, if you use an Nvidia Graphic Card, there will be an option "NVIDIA Reflex Low Latency". You can click on the options of choice and change to "On + Boost".
How to Increase FPS: Valorant Settings – Video Graphic Quality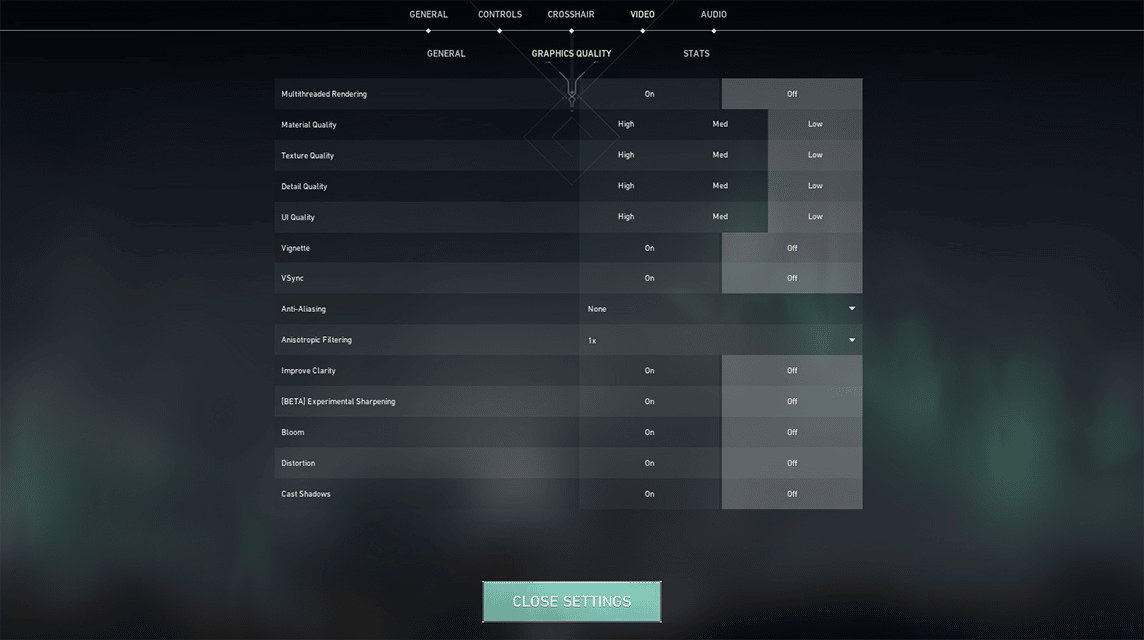 The last way to increase your Valorant FPS is in the Video Settings section, to be precise in the "Graphic Quality".
To get a big FPS, don't hesitate to turn off all available features. Choose "off" or "Low" so that the feature does not work. For Anti-Aliasing, change to None. Lastly, for Anisotropic Filtering, change to "1x".
Closing these various settings makes Valorant focus on frame rate rather than display. The consequence of disabling all of these features is high FPS, but rather poor graphics.
Also Read: Complete Valorant Guide and Tips You Must Know!
That's how to increase FPS in Valorant. You need to know, lowering the graphics can actually increase FPS by a significant amount. The software will change its priority, from "best-looking" Becomes "best-performance".
Good luck and good luck~
Fulfill your Valorant Points needs by Top-Up via VCMarket from VCGamers and get attractive promos in it!