Steam is again holding a massive event, this time the ongoing event is Next Fest. Next Fest is an event from Steam that focuses on game demos made by various developers from around the world.
This time, VCGamers will discuss in detail about Next Fest Steam in October and how you can participate in this event from Steam. For those of you who are curious, let's immediately refer to the discussion below!
Also Read: The Complete Easy Way to Fill Steam Wallet
Next Steam Festival October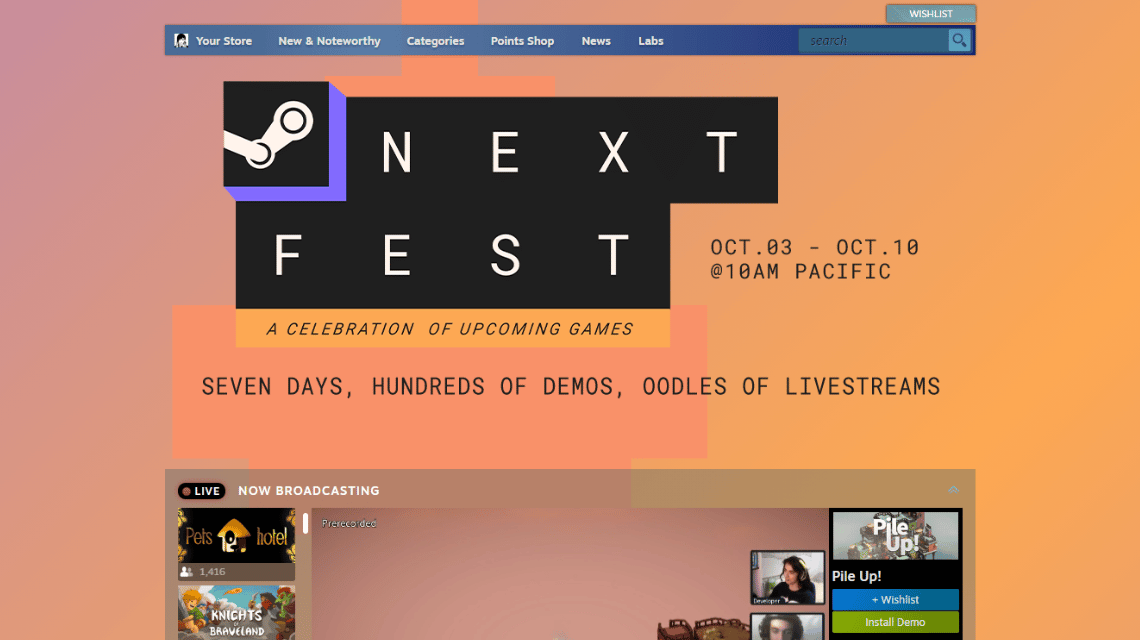 Next Fest Steam is an event from Steam as a celebration to celebrate demos of various games, interact directly with developers, watch livestreams about the game, and of course learn a lot about upcoming games.
Cheapest Top Up Social Live!
Arif_budiman
IDR 50,000
62%
IDR 18,900
This event has been going on since October 3 and will continue until October 10, 2022.
The Next Fest event is not only beneficial for you as game fans, but developers can also benefit from this event.
The benefit for developers is an opportunity to get feedback or reviews from various game enthusiasts who have tried demos.
Apart from that, game developers can also build communities and audiences for games from these developers when they are released via Steam.
During this event, there will be menu options for games on the landing page based on the category you choose.
Apart from categories, you will also enjoy a large selection of games according to the tags you choose on the page Store on Steam.
Not only a wide selection of games that will be released, Next Fest will also broadcast livestreams by game developers so you can see and interact with the game developers.
After knowing more about this event, let's take a look at the various game options that you can see during this event!
Also Read: Listen! The Latest Steam Game You Must Play!
Indie Game Selection at Next Fest Steam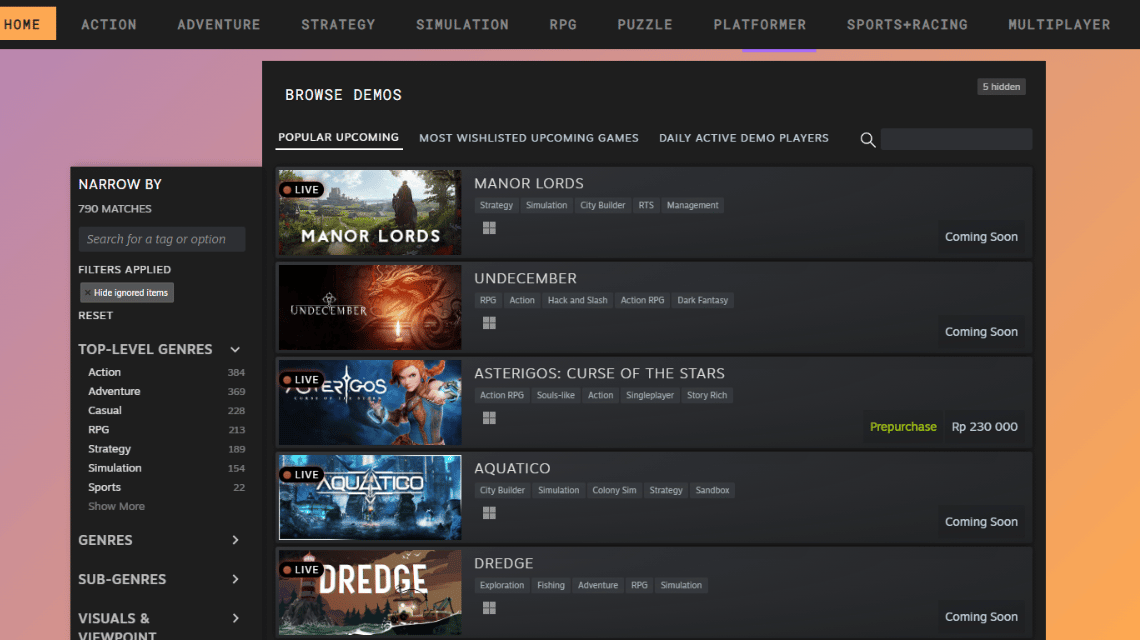 There are hundreds of games available in this year's Next Fest event. You can see the game options in the Next Fest menu and scroll down until you find the Browse Demos menu.
The genres of the games available are of course different and you can choose games based on the available genres. There are eleven genres in this menu and the following are the available genres.
action
Adventures
Strategy
Simulation
RPGs
Puzzles
Platformers
Sports+Racing
Multiplayer
Controllers
VR
You can choose a genre and Steam will show you a large selection of games according to the genre you choose. Interestingly, there are games VR what you can try in this event.
Besides watching games, you can also do other activities by participating in this year's Next Fest event. Come on, see the discussion on how you can participate below!
Also Read: Indonesian Troublemaker Game Demo Has Arrived on Steam!
How to Participate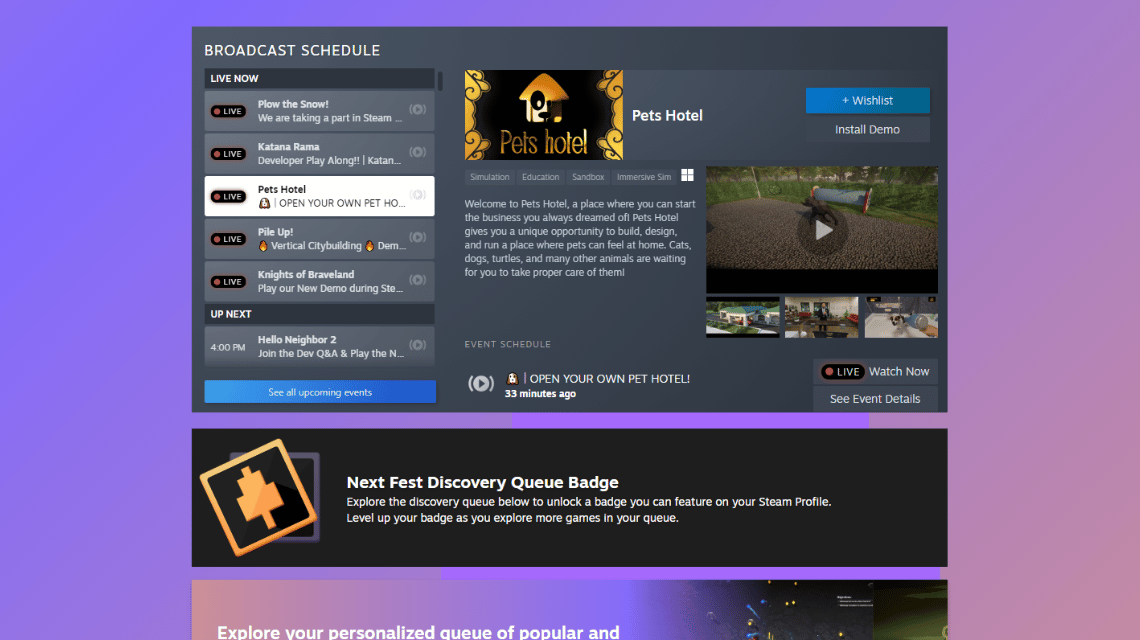 You can participate by playing demo. Choose any game that interests you. After that, there will be a button that you can press to install the game.
There is no demo limit that you can install, so you can try as many game demos as you want. Apart from playing the demo, there are other ways for you as a gamer to participate in this event, which is to watch the Livestream.
When you select the Next Fest menu via Steam, there will be a choice Livestream. The Livestream menu is here to show the gameplay of games that will be released at a later date.
Through the livestream, you can also interact with developers who livestream their games. So, you can ask questions about the games you like via the livestream feature.
When you like a game in this event, you can add that game to your personal wishlist. When the game is released, you will get an email from Steam as a notification.
There are several games in this event that you have to pay for with the Steam Wallet when the game is released.
Therefore, let's fulfill your Steam Wallet top up needs at VC Markets! Enjoy the available promos and lower prices!