Brawl mode
Ling – On MLBB games (Mobile Legends: Bang Bang) there are several mode battle, one of which is brawl mode. Only folder consisting of one lanes only reliable from this battle and only 2 recommendations heroes that we get for our use.
The time you have on the battle mode it's also shorter compared to combat mode other.
There are several rules for the players in brawl mode this. When compared with ranked mode, brawl mode more relaxed, but the rest of the rules that are available are not much different.
Arif_budiman
IDR 50,000
62%
IDR 18,900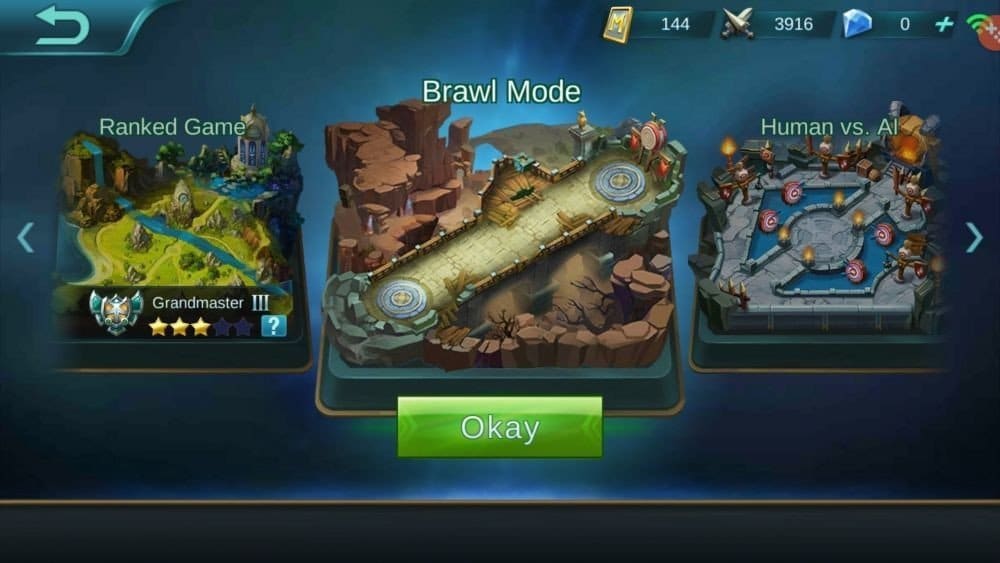 when playing Mobile Legends: Bang Bang  with mode Currently, the map used to pit players is quite small. Base that belongs to your team must be maintained so as not to be destroyed by your opponent.
Mode this is mode which has the fewest fans. Few players want to spend their time just playing mode this.
Pick heroes those who cannot be determined alone, those who get it have a greater chance of winning hero mage, wasting battery are some of the reasons why player reluctant to play the battle with mode this.
It may also be a question what Moonton makes for mode Here are some of its functions brawl mode :
Having fun
This one function is very common and certainly agreed upon by many people. Brawl mode made mode refreshing when para player Mobile Legends: Bang Bang tired of competition ranked mode. Boredom and boredom can also be eliminated by playing mode this.
2. Test the network
This is usually done when the player wants to play ranked mode but the quality of the network used is dubious. So this mode can be tested before competing in ranked mode.
3. Warm up
This is usually for veteran players returning to play games MLBB (Mobile Legends: Bang Bang), so that you are no stranger to the atmosphere.
4. Tried heroes
Because while playing games this heroes which is used random, means heroes which have never been played before can be tried here.
Ling's Skills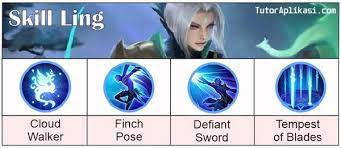 Ling is heroes nimble which is quite difficult to play for many beginners. If the basics are understood, you won't be confused when playing it though heroes this one is called difficult to play. Following skills owned by Ling.
skills passive : CloudWalker
Ling has the highest mobility and can quickly move it's place as wall to wall can be jumped by heroes this one. Every second 2 energy is restored when Ling is on the wall, and every damage 5 restored energy.
skills 1 : Finch Poise
This skills which is very important because critical each level is improved. Ling also uses skills this is for jumping over the wall. Energy quickly restored and create buff camouflage.
skills 2 : Deviant Swords
damage high owned skill move charge this one, the enemy will be stabbed by giving physical damage. Effect attacks from items will also be powered by skills this is because it counts as auto attack.
Ultimate Skills : Tempest Blades
Because skills this is what many people hate Ling because he can move freely and is immune to damage and CC. damage high DoT physical damage, effect knock up and effects SwordField for 5 seconds is given skills this.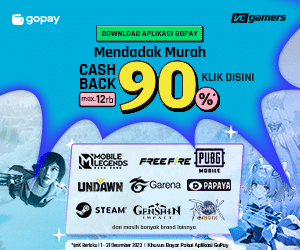 What Will Happen If Ling Can Be Played in Brawl
Ling himself has the characteristic of playing on a wall or walls and skills 1 is also used to jump over the wall.
Meanwhile in the fight brawl mode different from fighting mode else where on brawl mode there are no walls or walls, so the strength of this character will decrease because of one skillsits also unusable.
So if Ling can be played on brawl mode, as already mentioned that in mode this Ling's strength will not be maximized because there are no walls or walls. It's different if Ling is played in battle mode other.
Now,, so that was it guys overall review of Ling's hero in MLBB.
Also Read: welcome! M1014, One of the Best Shotguns in Free Fire!