Hola Vicigers! Talk about each roles those who are there will work together in order to tear down the opponent inside Mobile Legends: Bang Bang or what is commonly called ML, each player will have their own function. For example, today we will talk about roles sidelaner.
As we know that MLBB is a game genres MOBA played by 5 players. On online game There are many types of Mobile Legends (ML). heroes among them is marksman, fighter, assassin, mage, tank, and support.
All roles This along with any heroes in it can be seen in the list of heroes in that game. However, many players are indifferent and ignore it rollere to be played. Don't want to know about roles that and just play.
Arif_budiman
IDR 50,000
62%
IDR 18,900
If this is not realized immediately, it will make the game team get bad. Here, in the Mobile Legends (ML) game, there is something called sidelaner role or heroes in charge of guarding lanes that is next door Gold lane and EXP lanes.
Sidelaners, Supports, and Tanks
Sometimes heroes who are in sidelane need more items to be more effective at teamfight.
For sidelaner role in meta game play currently, it will usually be filled by heroes who serve as solos laners. For sidelaner role these will usually clash skills one on one with the opponent in Lanehis.
Roles player on the team Mobile Legends one of them is Tank and Support. Many support and tank roles are still considered useless even though they are one of the determinants of victory in a team.
Their most important or main task is to help each player in battle. Selection of heroes for both heroes returns to each team. The reason is, players are usually able to use different gameplay according to their position
Even though they both have the role of protecting the team, the two have very different tasks. Therefore, player have to play a lot to train skills as role support nor tank.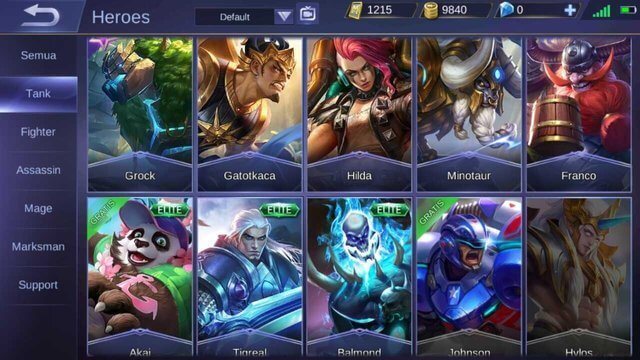 Heroes tank served as a true protector for hero roles another inside games on line Mobile Legends Bang Bang (MLBB). They are always willing to make sacrifices so that their team can destroy the enemy and get victory.
With many lives coupled with a strong defense, they will continue to be at the forefront of time war and continues to protect his friends. That means don't take it for granted either tank heroes this.
Besides that, tank also have the responsibility to read around folder to be able to start a war with an opponent in order to win war with a very favorable or holding position war to be carried out by team opponent.
Then, for players with role support, they have a duty to help heroes else while doing war by giving damage to the opponent to gain kill and deliver mobile phone to a colleague team for extra blood.
Another thing to pay attention to when using support is he must be not far from tank. With limitations mobile phone that it has, will make it easier to be exposed kill by the opponent when it is locked.
The style of play between these two heroes is also different, this is because both of them have different fighting abilities and durability. Hero Tanks has a style of play that is fearless and of course brave very.
If you are in the same team, you can use these two roles in Mid Laner, with the abilities and tasks they have, these two roles are very suitable to be combined in conducting war.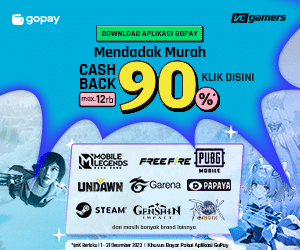 Meanwhile for sidelaner, players can use the Fighter role to fill it. However, again, the use of a hero will really depend on the player who plays it.
Also read: Hero Rafaela, Support Underrated But Really Annoying!
In this case, you can decide for yourself which one is more suitable for use when tanks and supports are in the same team. Always use the right strategy in order to win.
Now,For you guys, don't forget to stay focused and safe while playing. Keep upholding sportsmanship and playing fair play. Always use the right strategy to win every match!