The Indonesian National Team roster for the 2023 MLBB SEA Games in Cambodia has been officially announced.
The rosters were selected after they previously underwent National Selection for two months. And from the results of this selection, 7 players were finally selected to represent Indonesia later in Cambodia.
The seven players come from the top three Indonesian esports teams. Namely RRQ, EVOS Legends, and ONIC Esports.
Arif_budiman
IDR 50,000
62%
IDR 18,900
Apart from these seven players, PBESI also announced the name of the 2023 MLBB SEA Games coach. 
For more details about the teams that will compete in the 32nd SEA Games later, let's see the explanation below:
Let's top up your Mobile Legends diamonds at VCGamers. Want a cheap, fast and reliable top up? 
Top Up Mobile Legends here!
MLBB SEA Games roster 2023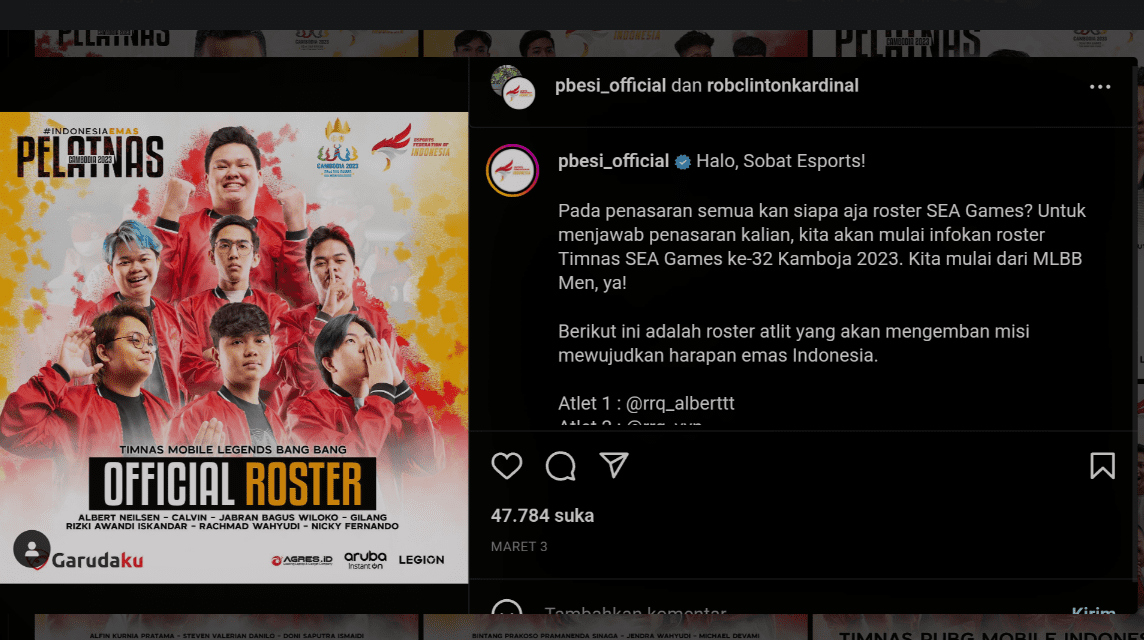 Following are the seven roster names that will represent Indonesia at the 2023 Cambodia SEA Games:
Albert "Alberttt" Neilsen

Calvin "Vyn"

Jabran "Branz" Wiloko

Gilang "Sanz"

Rizki "Saykots" Iskandar

Rachmad "DreamS" Wahyudi

Nicky "Kiboy" Fernando
Names like Saykots, Branz, and Dreams are representatives of the EVOS Legends team. Which in 2022 they succeeded in making Indonesia proud by winning the IESF.
In addition, for representatives from RRQ there are Alberttt and Vyn who are former 2022 SEA Games National Team players yesterday. 
And the last two names from ONIC Esports, namely Kiboy and Sanz are also the former 2022 SEA Games National Team squad.
Seeing the list of players who are very experienced, we should look forward to how far the progress of the National Team will go at the 2023 MLBB SEA Games in Cambodia later. 
Also read: All About Burst in Mobile Legends
List of 2023 SEA Games Coaches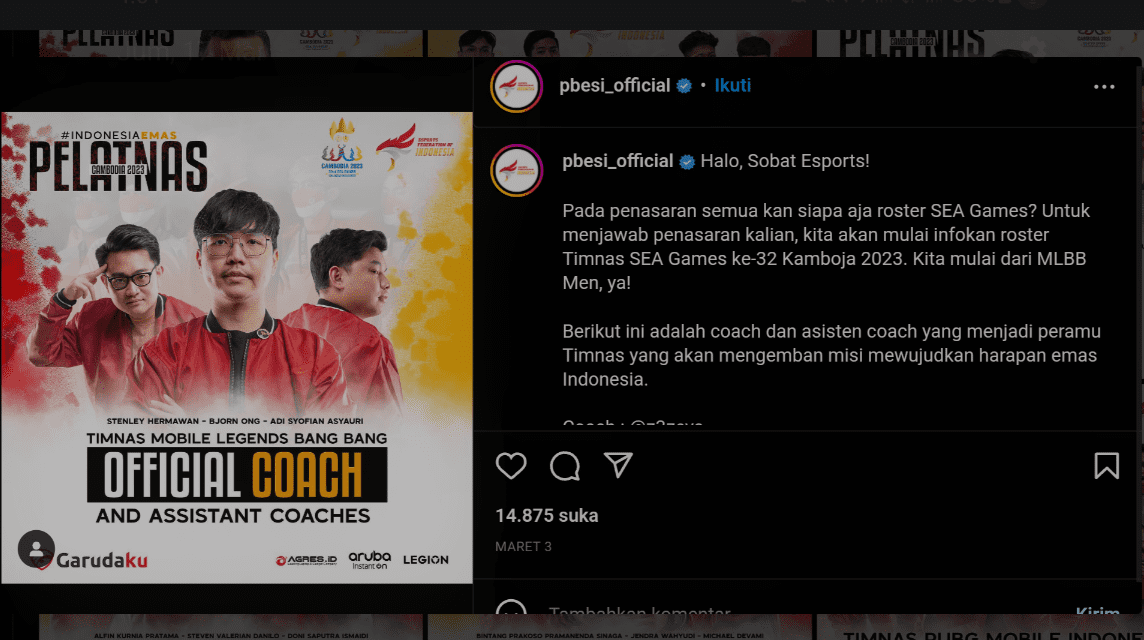 For the ranks of the Mobile Legends National Team trainers, several names are filled, such as:
Bjorn Ong (Zeys) – Coach

Stenley Hermawan (TaxStump) – Assistant Coach 1

Adi Syofian Asyauri (Adi) – Assistant Coach 2
For those who don't know, head coach Zeys is the coach of the EVOS Legends esports team. 
He, who was accompanied by TaxStump, became a trainer who successfully led EVOS Legends to become the M1 champion.
Meanwhile, his last name is Adi, currently he is the coach of the ONIC Esports team, and is a former coach of the RRQ team.
Also read: ONIC Esports Roster List in MPL Indonesia Season 11
Mobile Legends Branch SEA Games Schedule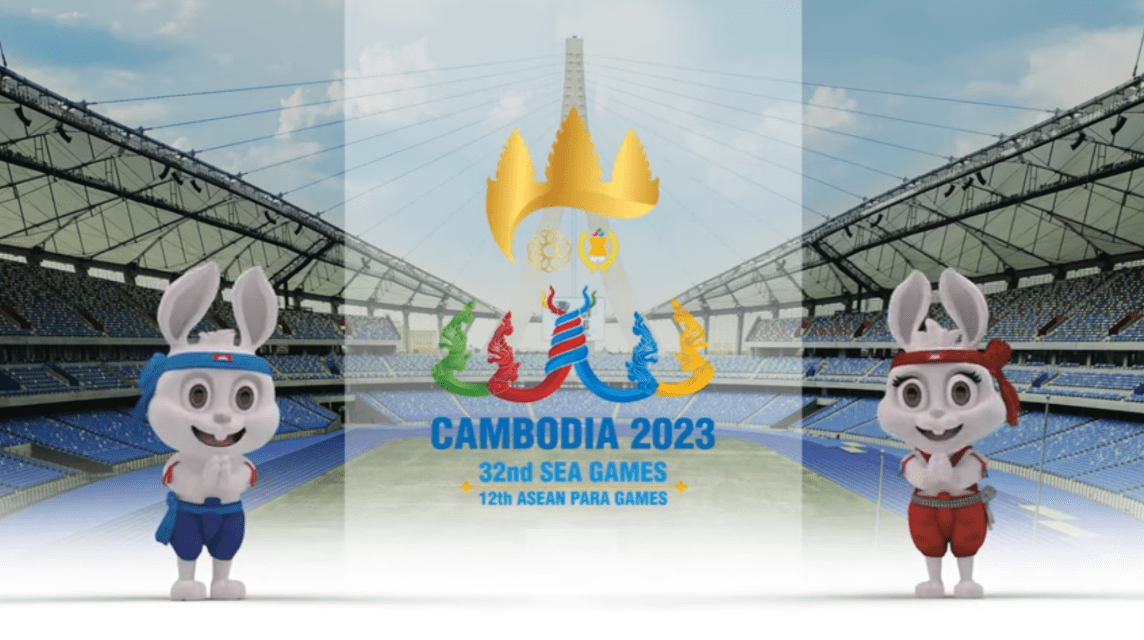 SEA Games Cambodia 2023 itself will be held in May, from 5 to 17 May. By competing in 36 sports, and one of them is Mobile Legends.
Then, when is the schedule for the SEA Games MLBB matches? 
Unfortunately, until now the schedule for the esports branch has not been officially announced by the relevant parties. 
However, you don't need to worry, because as usual, the esports branch will certainly compete between May 5 and 17.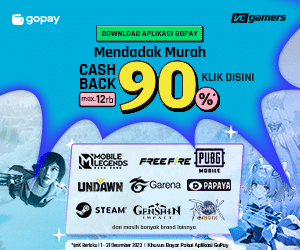 So, for now we can only wait for the official schedule of the 2023 SEA Games to be officially released.
Looking at this SEA Games 2023 roster list, are you optimistic that the Indonesian MLBB National Team will gain gold? 
As Indonesians, of course we hope they can give the best for Indonesia.
Also read: Hogwarts Legacy Will be Released on Nintendo Switch, Here's the Schedule
So, that's our discussion this time about the SEA Games Mobile Legends 2023. Don't forget to keep updating the latest news about games, gadgets, technology, and much more, only at VCGamers News!