Competitive Mode in the Overwatch 2 game is one of the reasons why this game is widely played to date. In this article, we will discuss about the Overwatch 2 ranking. For those of you who are curious, let's see this article until it's finished!
Unlike the Quick Play or Arcade modes, the Competitive mode in Overwatch 2 will present much more intense battles between two teams. 
The reason why competitive mode is so popular is to achieve the highest possible rank by facing other players.
Cheapest Top Up Social Live!
Arif_budiman
IDR 50,000
62%
IDR 18,900
Are you curious about the ranks in Overwatch 2? If so, here are some things you need to know about rankings in Overwatch 2.
Explanation of Rank in Overwatch 2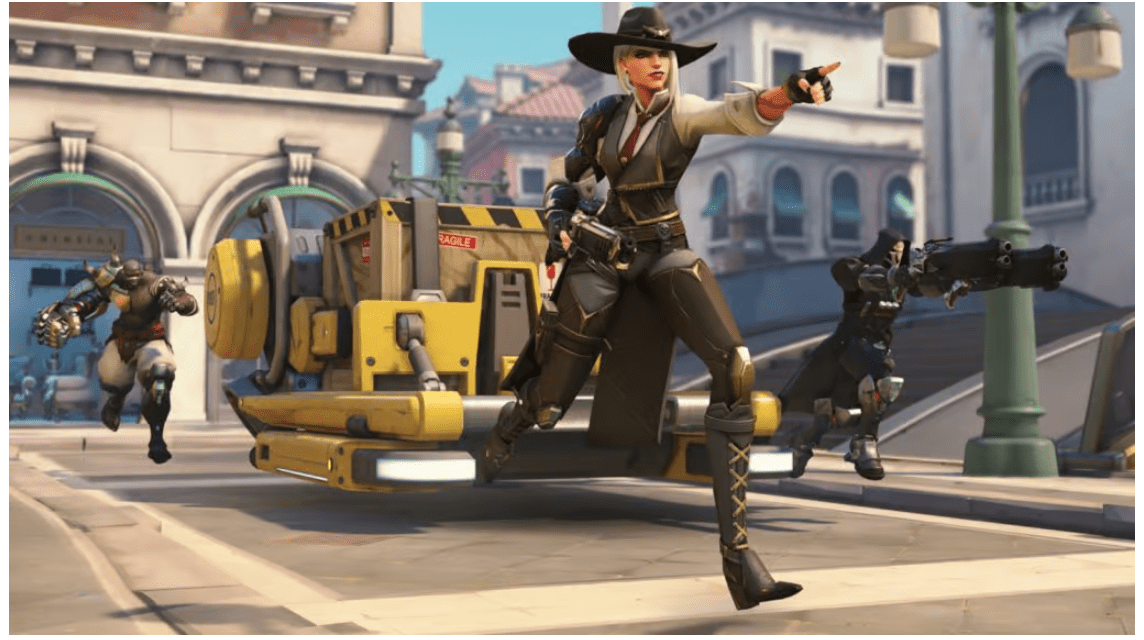 The rank system in Overwatch 2 is almost similar to the rank system in the first game. So, for those of you who have tried playing the first game, there will be no significant obstacles that you will encounter later.
The factor that determines your rank in this game is SR or Skill Rating. The higher the SR you have, the higher your rank will be. 
Also read: 10 Characters of Overwatch 2 Complete with Their Abilities
What is SR in Overwatch 2?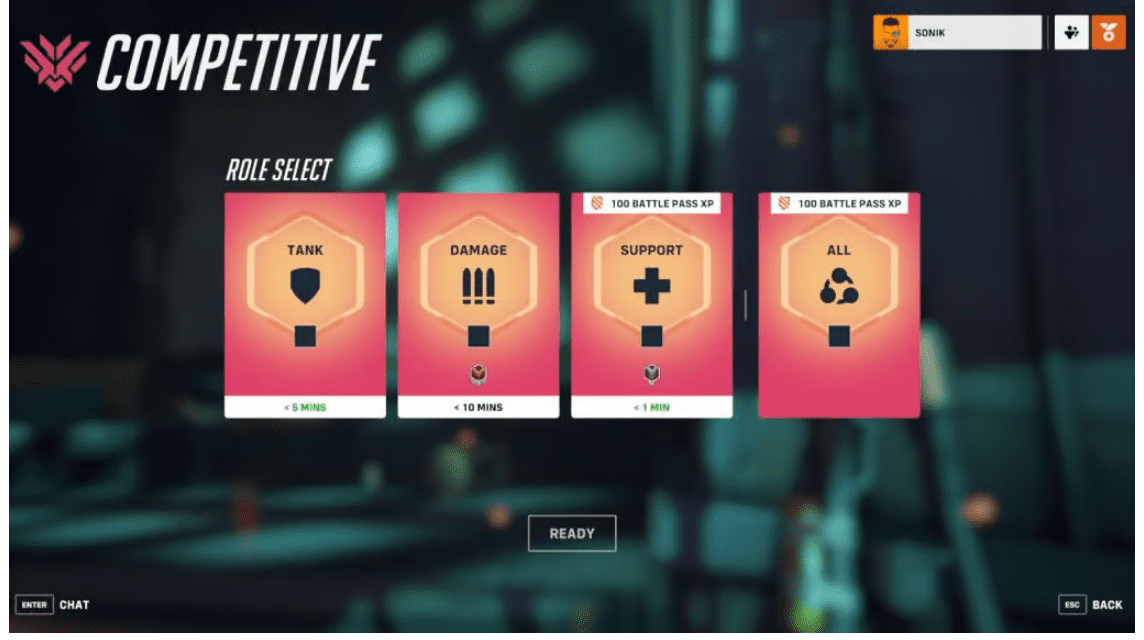 As previously explained, SR stands for "Skill Rating" and every player will get it after they complete Placement Matches. In Role and Open Queue, you will get a different SR for each role you play.
After completing the preliminary game, the system will give you a ranking. Your wins, losses and overall performance during deployments play a huge role.
However, it won't really matter if you've played multiple seasons on the same account.
How to Determine SR in Overwatch 2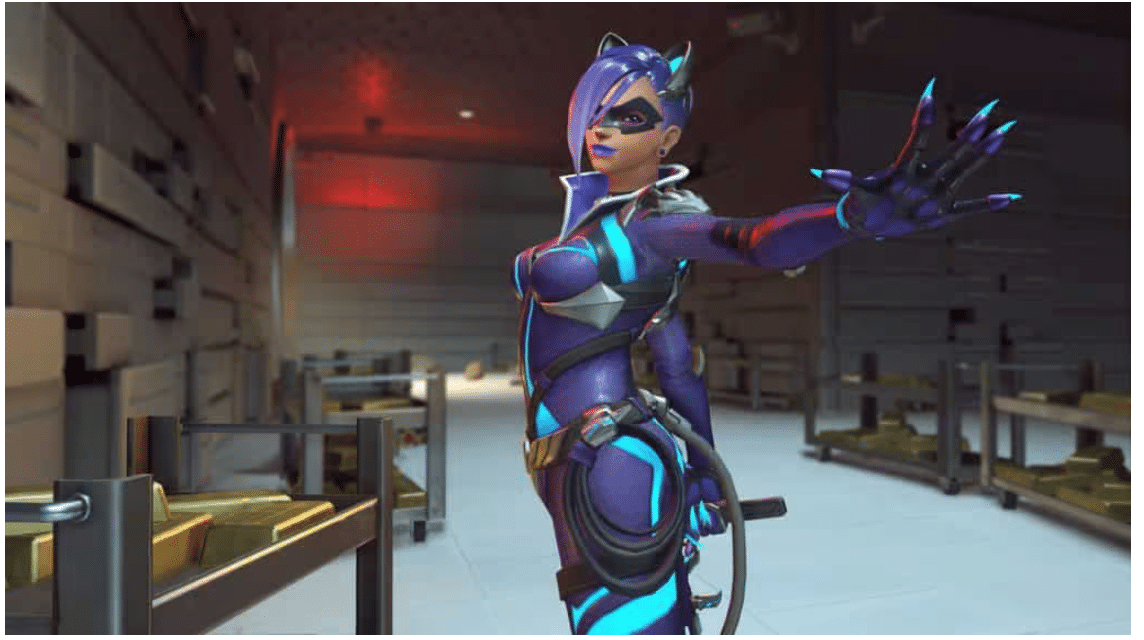 Placement matches are split into win 7 or lose 20 matches per role in Role and Open Queue. 
Unlike the first Overwatch, here after you complete a placement match, you will gain SR if you win and will lose SR if you lose a Competitive match.
After you complete placement, your rank will be adjusted whenever you reach 7 wins or 20 losses, whichever comes first.
Since season 3, placements and rank advancement or demotion will be renewed every 5 wins or 15 losses.
Although it rarely happens in Overwatch 2, a draw can occur in certain maps, but it will not affect ranking. So, if your team loses at Junkertown but is still able to play to a draw, then you won't lose SR. 
Also read: All Overwatch 2 Patch Notes Season 5 Updates
What are the Ranks in Overwatch 2?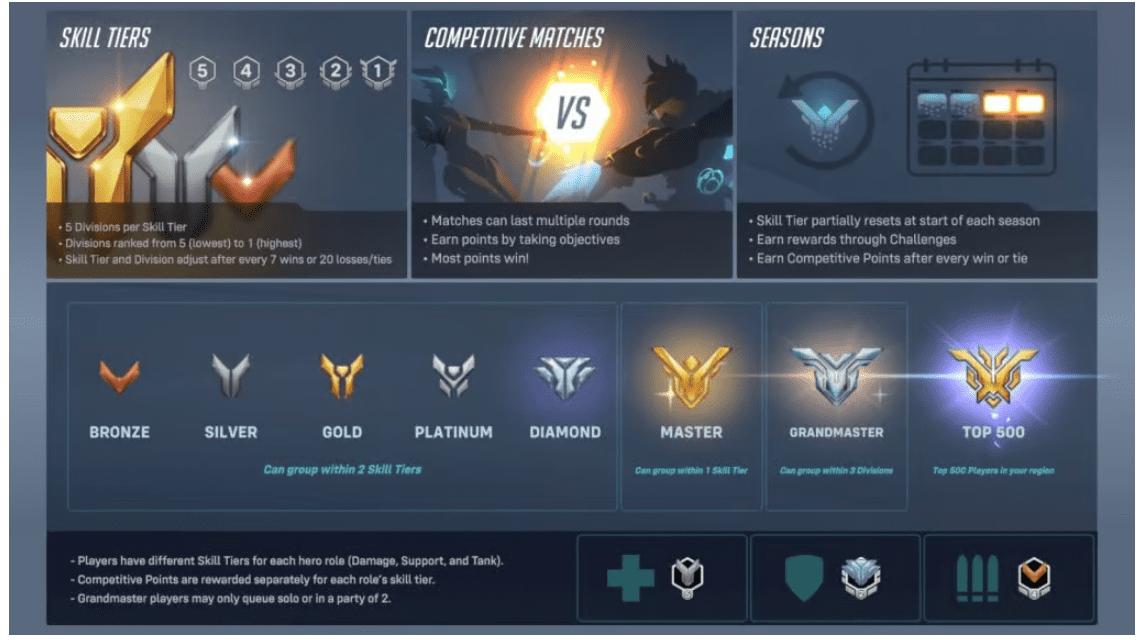 Like the first game, Overwatch 2 players will be placed in the Bronze to Master ranks after their placement matches are over. Each rank operates as a different tier. 
If you get enough SR, you will move up to a higher rank. However, if you lose too much, then you run the risk of being demoted one rank.
Here is a full breakdown of each Overwatch 2 competitive rank:
Bronze: 5 to 1

Silvers: 5 to 1

Golds: 5 to 1

Platinums: 5 to 1

Diamonds: 5 to 1

Masters: 5 to 1

Grandmasters: 5 to 1

Top 500: Top 500 players on each server
Most Overwatch players end up at Silver, Gold, and Platinum levels. So, if you have difficulty getting to Diamond or Master, don't worry, because to reach these ranks requires high-level skills.
Rewards in Overwatch 2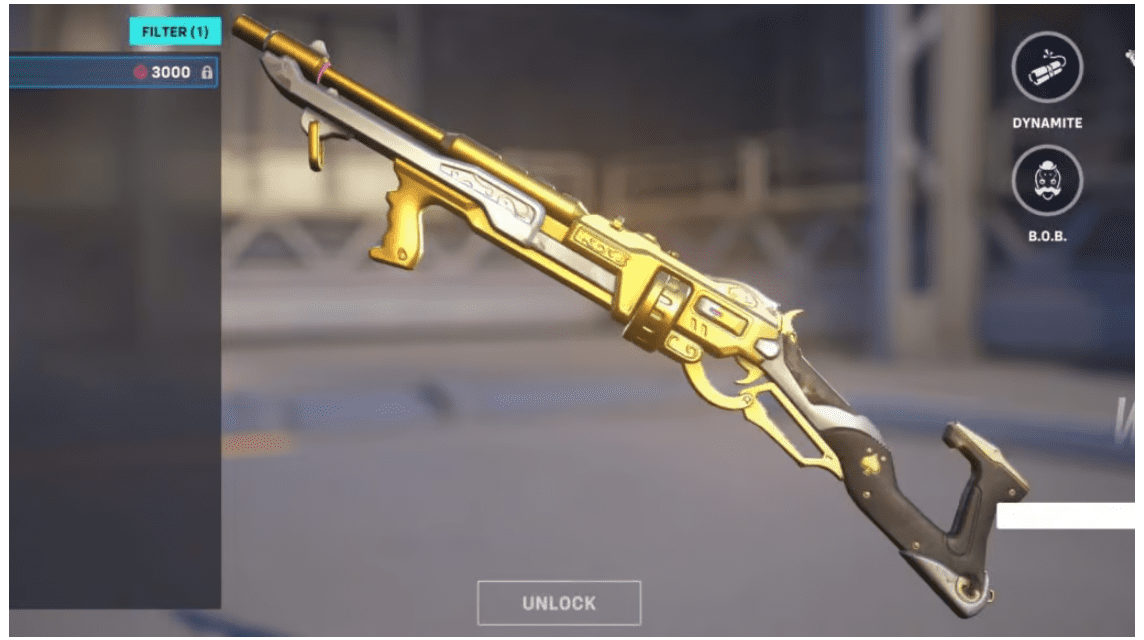 There are several types of prizes that can be obtained from playing Overwatch 2 competitively. When you win you will get a small amount of CP.
And if you want to get a large amount of CP, then you can get it from a rank increase. 
Following are the CP details given in each rank and match results:
Win: 15 CP

Draw: 5 CP

Bronze: 65 CP

Silver: 125 CP

Gold: 250 CP

Platinum: 500 CP

Diamonds: 750 CP, Diamond Challengers

Masters: 1,200 CP, Master Challengers

Grandmaster: 1,750 CP, Grandmaster Challenger

Top 500: 1,750 CP, Top 500 Challengers
Every player who completes a total of 250, 750, and 1750 competitive games will get special titles called Adept Competitor, Seasoned Competitor, and Expert Competitor.
Also read: 5 Overwatch Characters for Catch-A-Mari Mode, Auto Win!
Well, that's our discussion this time. Hopefully this article can help you in playing Overwatch 2.
Don't forget to update the latest news about games, technology and gadgets only at VCGamers News!
And don't forget to top up your favorite game or top up credit easily, quickly, safely, and at the lowest price only at VCGamers Marketplace!