echo Sanford is a famous pro player from the Philippines. He managed to attract public attention while participating in the 2022 M4 World Championship. His name started to become famous since he emerged as world champion.
Of course, this young pro player's way of playing cannot be taken lightly. Esports fans also praised his performance during the M4 World Championship.
Sanford has great potential as a formidable professional player. He made it into MPPL Philippines Season 8 at a young age. Sanford managed to lift the trophy M4 at 16 years old. Cool, right?
Also read: Slaying Blacklist 4-0, ECHO Becomes Champion of M4 Mobile Legends
Sanford Complete Biodata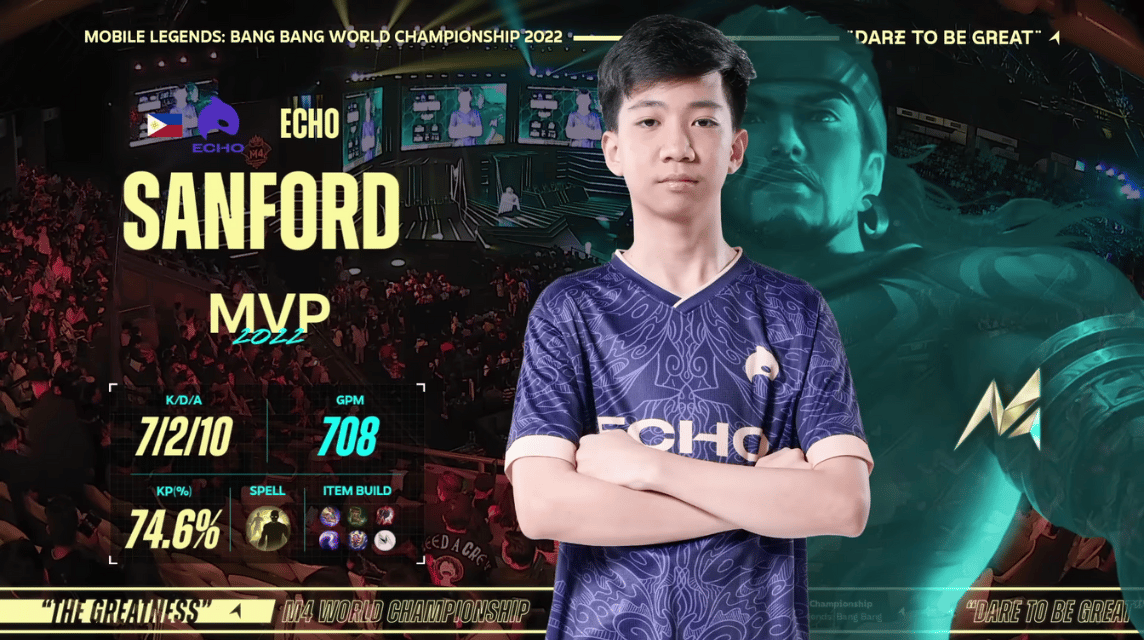 What Sanford did with his team in the win last season was great and had an impact on his career. The Echo PH took second place in the tournament MPL Season 10 Philippines. The team defeats Blacklist International in a dramatic final battle.
However, it turns out that the Echo PH is not satisfied with this. In the main round of the M4 World Championship, they managed to defeat all participants and become champions. 
Some of you may be wondering why Echo Sanford is so famous. Actually the answer is simple, because this kid is really GG! 
Upon further investigation, it was revealed that he had joined several Filipino esports gangs. Nexplay EVOS hired him for about a year. 
But for some reason, he spent six months in an inactive state. The problem is, he is still a student who must focus on his studies. 
He has helped lead the Nexplay EVOS team to fourth place in the MPL PH Season 8 tournament. Below is the bio of the Sanford pro player;
Real name: Sanford Marin Vinuya

Nickname: Sanford

Date of birth: June 24, 2006

Citizenship: Filipino

Esports team: Echo PH

Role in game: EXP Lane
Through ECHO, this boy won the first trophy in Mobile Legends: Bang Bang International Championship. Despite being a conversation, this Sanford is not a passive person. 
Also read: List of M Series Mobile Legends Champions Throughout History
Career Journey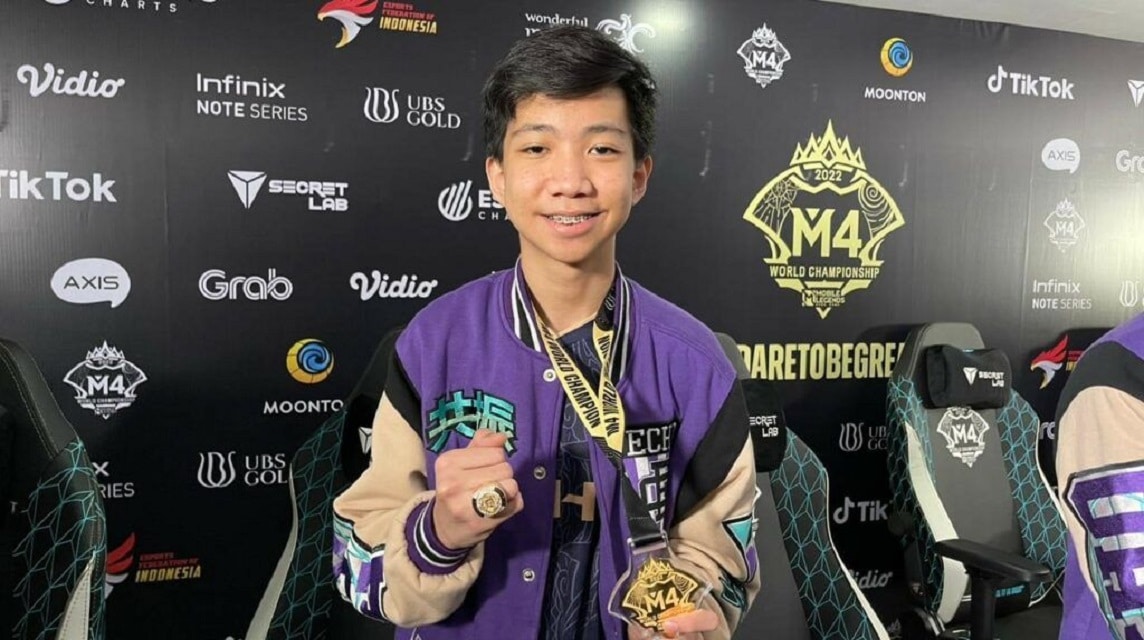 Sanford's career journey was not easy. He started his career as a Mobile Legends expert for the Nextplay EVOS team. At first it was difficult, but with the team, he finally got a different job.
This hot EXP laner joined Nextplay EVOS in 2021. After that, he was temporarily inactive in 2022. 
In the same year he joined ECHO and won the M4 World Championship. This is a work and execution path diagram.
Despite playing with the seniors, Sanford showed great confidence in the U4 World Championship. He clearly displayed his skills as the top EXP laner in the tournament. 
While playing on M4, he has a perfect 100 percent win on Lapu Lapu Hero. Played five times with the hero, he never lost and the rest of the team struggled to cope. Even at Lapu Lapunya, he managed to bring home RRQ Hoshi in the Lower Bracket final 
Above is ECHO Sanford's profile and biography that might interest you all. The youngest Mobile Legends pro player has won the M4 World Championship, you know. Cool, right?
Also read: Regarding RRQ Hoshi's Roster in MPL ID S11, Mr. AP Ensures There Are Surprises!
Let's Top Up Diamonds Mobile Legends only at VCGamers Marketplace!