MPL Season 9 Week 2 schedule has been released, you can make it a priority to watch MPL Season 9. The MPL Season 9 schedule is presented via the official MPL ID Instagram. Surely this week presents many exciting matches that connoisseurs have been waiting for Mobile Legends.
The MPL Season 9 schedule contains lots of exciting matches such as Aura vs Onic on the first day. Then on the second day, we will present 3 exciting matches and one of them is the Sky Derby Onic vs RRQ.
The last day of the second week presents a match that you can't miss, of course the hot match that closes this week, namely BTR vs RRQ. For more about this, let's see directly the mpl season 9 schedule below.
Also Read:The Strongest Counter Hero Nana in Mobile Legends 2022
MPL ID Season 9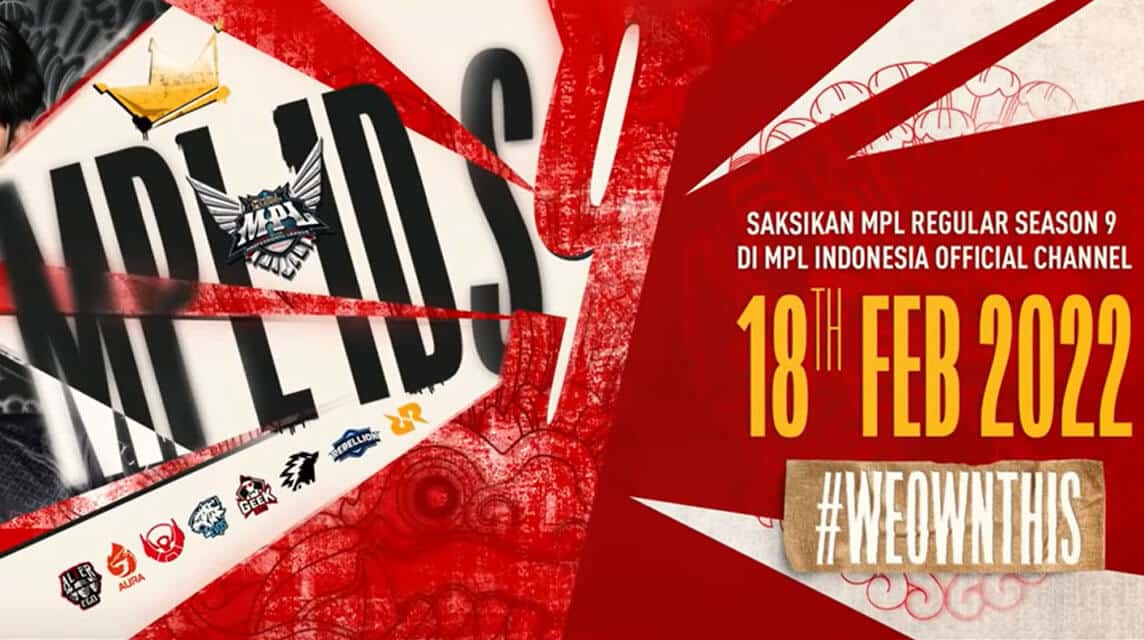 Before going any further on the mpl season 9 schedule on this one, we will discuss about the 9th season of MPL ID. Of course, there have been a lot of changes in the current MPL team. There are several players who are one of the options that you can watch this weekend.
The MPL Season 9 schedule is also of great concern, there are a number of matches that fans are definitely waiting for, including RRQ, which this week conducted 2 matches which were very tense and the tension was quite high.
Also Read:Listen! Natalia's Emblem for Kidnapping Opposing Heroes in 2022!
Leaderboard for MPL ID Season 9 Week 1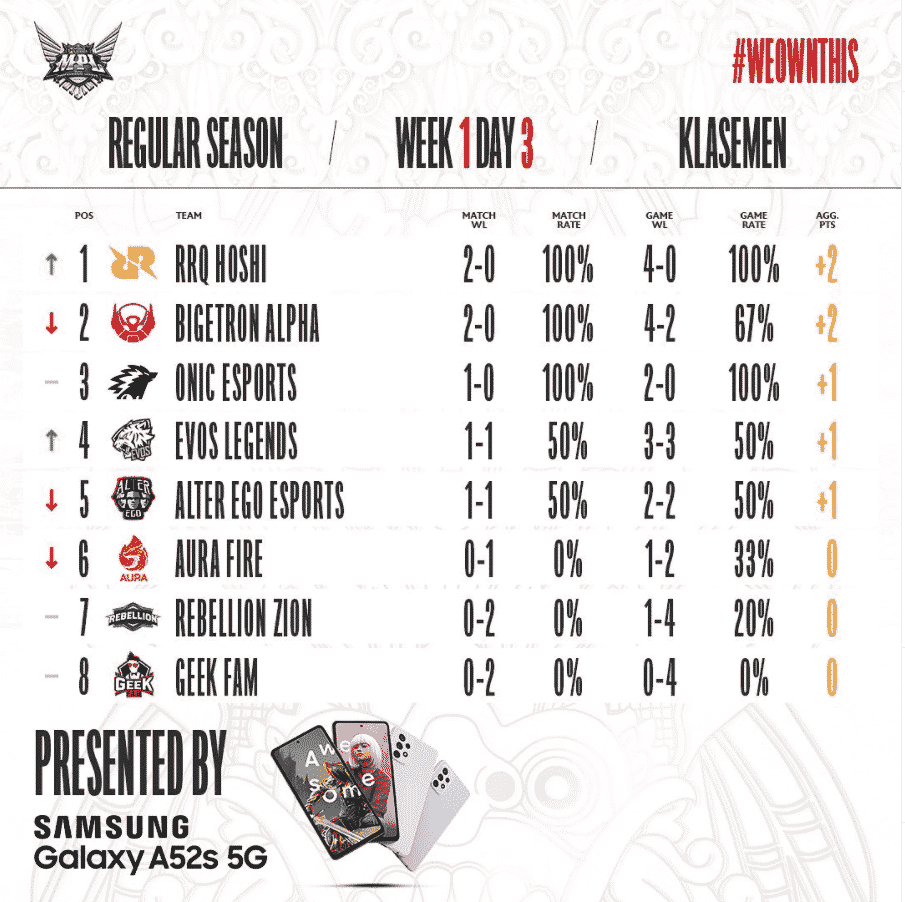 Currently the leader of the standings is still held by RRQ by obtaining 2 wins last week. Followed by Bigetron who pounced on Evos and in 3rd place is Onic. In the last sequence, there is Aura Fire in sixth place but still has one match, then there is Rebellion and Geek Fam.
The following is the MPL Season 9 week 2 schedule that you shouldn't miss!
Also Read: 9 Sources of True Damage in Mobile Legends, Penetrate Enemy's Sturdy Defense!
MPL ID Season 9 Week 2 Schedule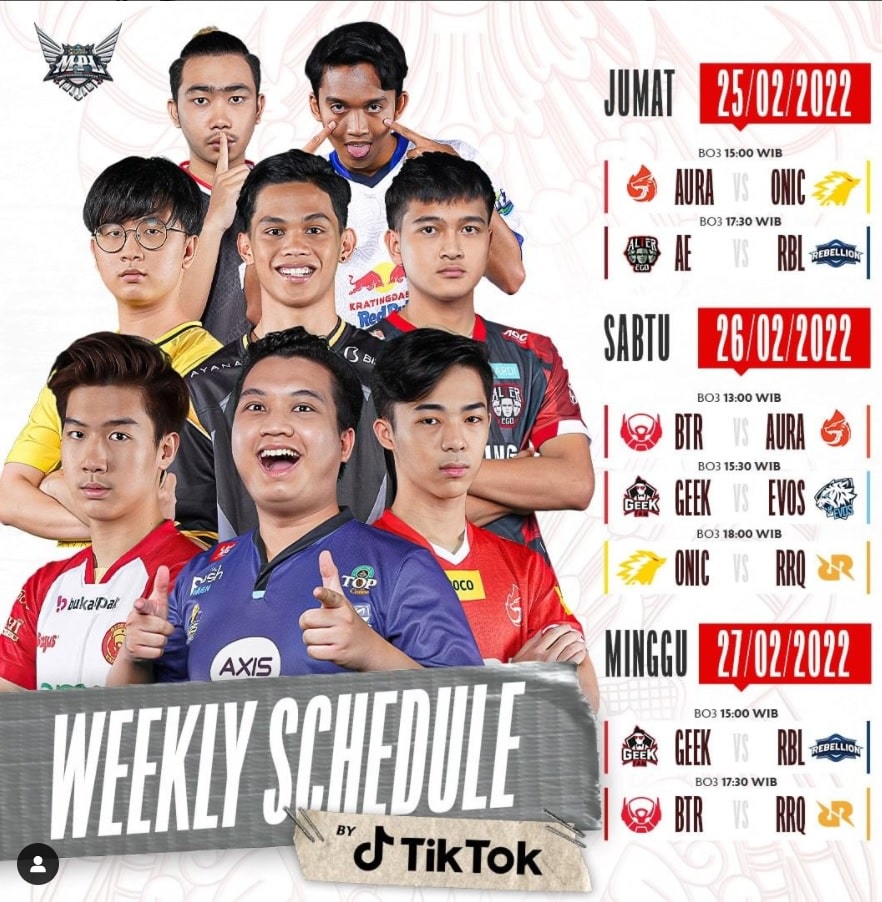 On the first day alone, we were presented with an attention-grabbing match. Aura Fire is currently doing well - good after having the president's cup facing the king of kings and the reigning champion of the kage, namely onic.
On the second day, there were also many fantastic games such as aura with bigetron esports and onic vs rrq sky derby. Surely this one match is worth waiting for - waiting for fans throughout Indonesia's mobile legends lovers community.
Also Read: Here Are 10 Hero Dash ML, The Experts Run Away While Dealing Damage!
MPL ID Season 9 Week 2 Schedule: Friday (25/02/2022)
The MPL Season 9 Week 2 schedule on the first day presents a fierce derby, namely aura and onic. Having a quite unique strategy like a jungler tank should be watched out for by onic. There are many strategies provided by Onic, one of which is Sanz, who became the best jungler last season, had to change roles to become a support / midlaner.
Then there is the hot match, namely Alter Ego vs Rebellion, Alter Ego here really benefits from an experience perspective but with the newest roster it will definitely be difficult to beat Rebellion. Don't take it for granted that Rebellion is currently on the rise and shining considering there was a lot of improvisation they did in last season. 
The following is the mpl season 9 week 2 schedule on the first day
Aura vs Onic BO 3 : 15.00 WIB
Alter Ego vs Rebelion BO 3 : 17.30 WIB
Also Read: The Painful and Newest Nana MLBB Build Item in 2022
MPL ID Season 9 Week 2 Schedule: Saturday (26/02/2022)
The second day is a day where there are lots of exciting matches in week 2 mpl season 9. Of course, you can watch the match live on the official YouTube account for MPL ID and the streamers on Nimo TV. On the second and first day, Bigetron vs Aura, it's a must if you want to see the mechanics of the two team players, this one is definitely very affordable.
Next, there is the giant M1, namely Evos, facing this caretaker geek fam. Of course there will be exciting matches too and we will see the roster of Evos or Crite which is currently being hotly discussed.
So tonight, instead of leaving the house, you better watch the hot derby, namely RRQ vs Onic, the M3 players are also still arriving and will surely present a world-class game. 
The following is the mpl season 9 week 2 schedule on the second day.
Bigetron vs Aura BO 3 : 13.00 WIB
Geek Fam vs Evos BO 3 : 16.00 WIB
Onic vs RRQ BO 3 : 18.00 WIB
Also Read: Strongest Khufra Build Item Recommendations 2022
MPL ID Season 9 Week 2 Schedule: Sunday (27/02/2022)
It's still quite early in match 8 in week 2, of course there are a lot of games that are very obvious to you, especially on the third day with a great closing match. Yup, on Sunday the first match we were shown geek fam vs rebellion, this match is the decider at the bottom but it's certainly quite exciting to keep showing.
You can also see the Bigetron vs RRQ match which is in the first place to fight for the standings. Here we will see Max and Albert, the two junglers are having hits.
The following is the mpl season schedule for the last 9 days.
Geek Fam vs Rebellion BO 3 : 15.00 WIB
Bigetron VS RRQ BO 3 : 18.00 WIB