Series anime and the manga Attack on Titan is a very popular series among people from all over the world, including gamers. Therefore, many gamers are looking for the best Attack on Titan game on Android.
Not many Attack on Titan games are available through the Play Store. Maybe you've seen the list of Attack on Titan on Android before, but most of these games you can't play or are just mods.
This time, VCGamers will discuss the AoT game which you can play for free and officially through the Play Store. For those of you who are curious, let's see the discussion below!
Also Read: 5 Best Naruto Games on Android, So Exciting!
Recommended Game Attack on Titan Official Play Store
There are lots of discussions about Android AoT games that you may have seen. However, the reality is that you cannot find these games through the Play Store.
Don't worry! You can download the list of AoT games below through the Play Store for free! Here is a list of the best AoT games available on the official Play Store page.
Titans 3D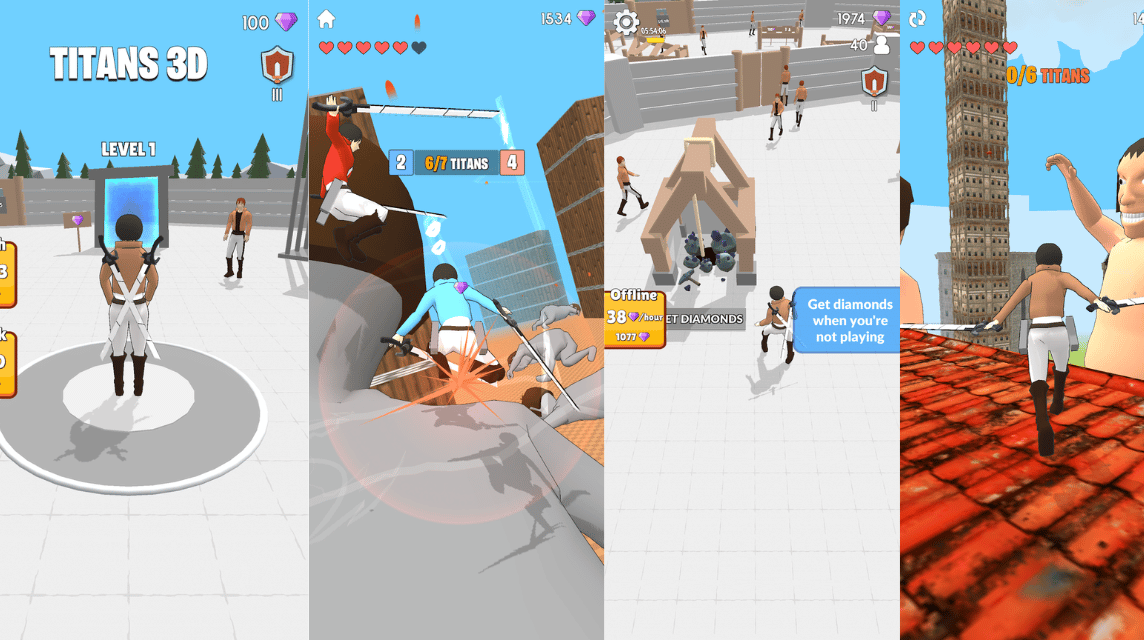 In this game called Titans 3D, you can build your own city and fight against the invading Titans. The more Titans you fight, the level up will go up. At level 100, you can unlock Multiplayer mode and Hard mode.
In this multiplayer mode feature, you can become the best titan slayer by competing in the Arena. Arena will provide players with various prizes.
There are also other features such as capturing Titans and studying them in the Titan Lab. If you are offline from this game, you can mine diamonds. Players can also build a house and will reproduce while the player is offline.
You can download the Titans 3D game via Playstore for free. There are already more than one million downloads and a pretty good rating of 4.4 stars.
Attack The Titans: Ackerman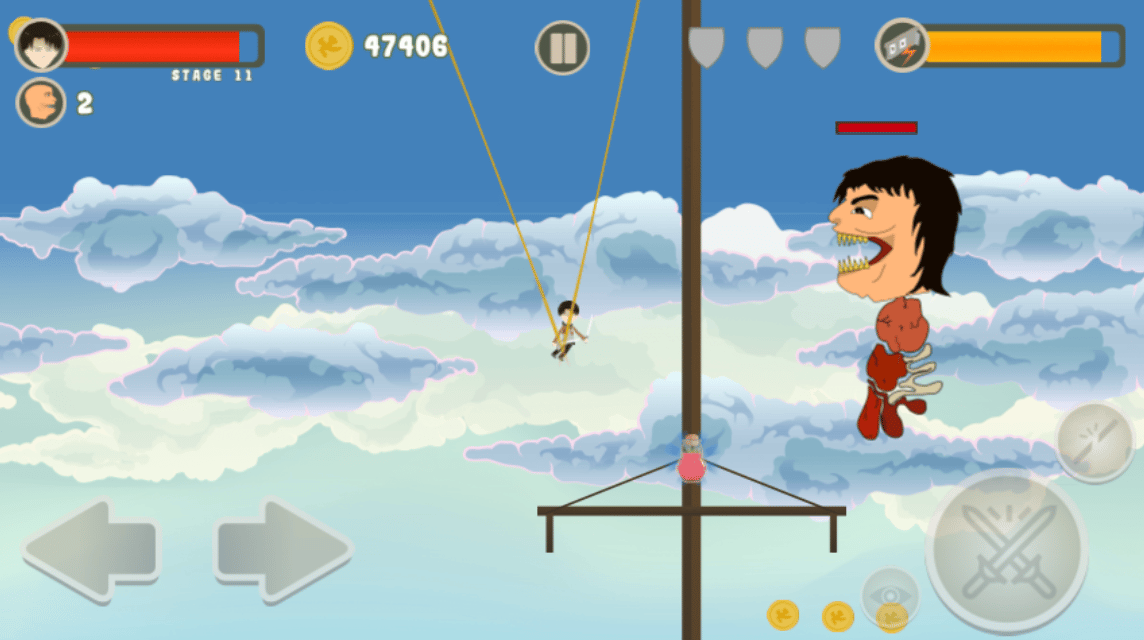 The game titled Attack the Titans: Ackerman is an Attack on Titan game with an adventure theme from Levi Ackerman. As a player, you will stop Titans from destroying villages.
When you go through the adventure, you will get a mission and complete the mission to get rewards.
There is quite an intuitive UI and controls on the screen. You will use the weapon button to attack enemies with a sword. There is also a button to throw the rope or ODM Gear to fly.
Even though the graphics in this game are only 2D, Attack the Titans: Ackerman is quite fun and is an AoT game that you can download via Playstore for free.
Also Read: 5 Most Exciting Taxi Games For Android
Titan Rush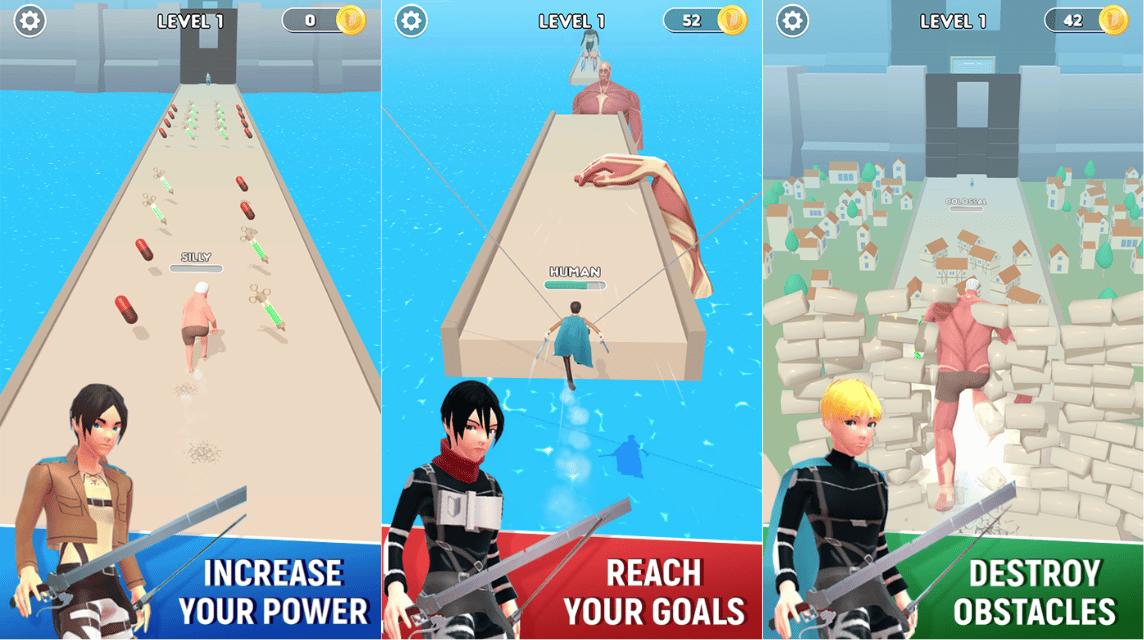 Titan Rush is a game 3d Attack on Titan themed running obstacle. In this game, you can become a Titan exterminator squad and also play as a Titan destroying the world.
As a Titan extermination squad, you will fight the Titans in challenging levels. There are equipment such as sword weapons that you can use to eradicate Titans that are in the way.
This game is an AoT action-packed casual game that gives you an AoT-like experience. There are various characters and Titans that you can play.
You can download Titan Rush through the Play Store for free. This game has a total download of more than 1 million and a pretty good rating of 3.9 stars through Playstore.
Also Read: The 5 Best Android Game Boosters, Play Games Automatically Smoothly!
Stick on Titan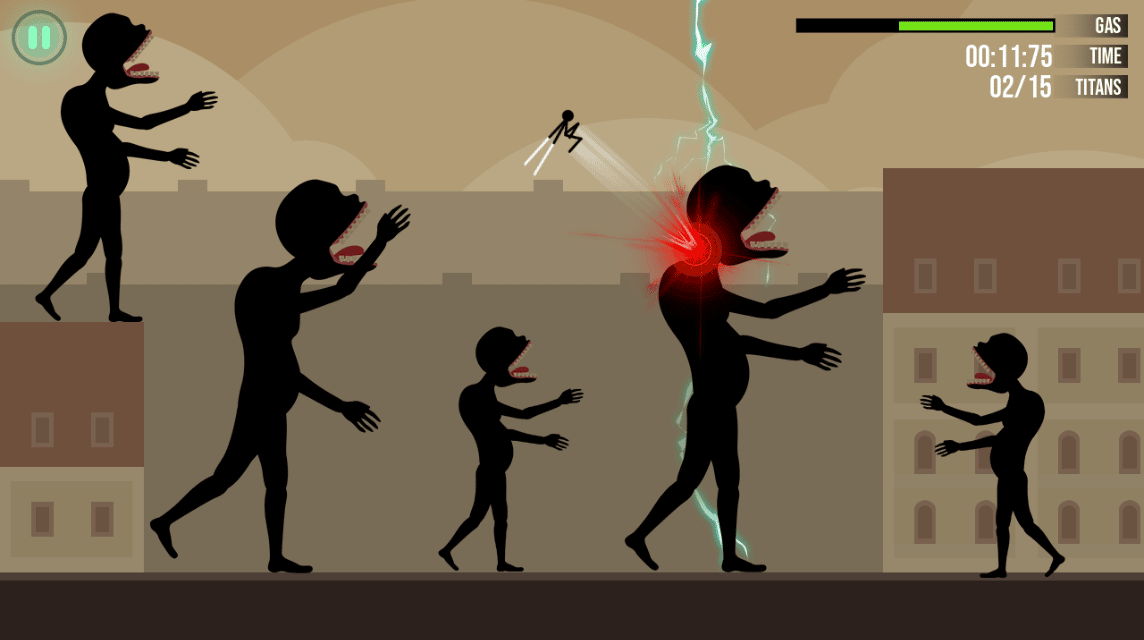 There are lots of anime games with the stickman genre, and the game Attack on Titan on Android is no exception. The game titled Stick on Titan has quite exciting gameplay, making the player a Titan exterminator.
In this game, you will play a stickman who kills the Titans. The simple 2D graphics are pleasing to the eye for long hours of play.
There are also a variety of levels and options that you can change according to the comfort of playing. In addition, this game is full singleplayer, so you can play anywhere and anytime without the need for internet.
You can play this stickman version of the Attack on Titan game via Playstore for free. Uniquely, this stickman game already has more than 500 thousand downloads.
Best Attack on Titan Game: Pixel on Titan: AoT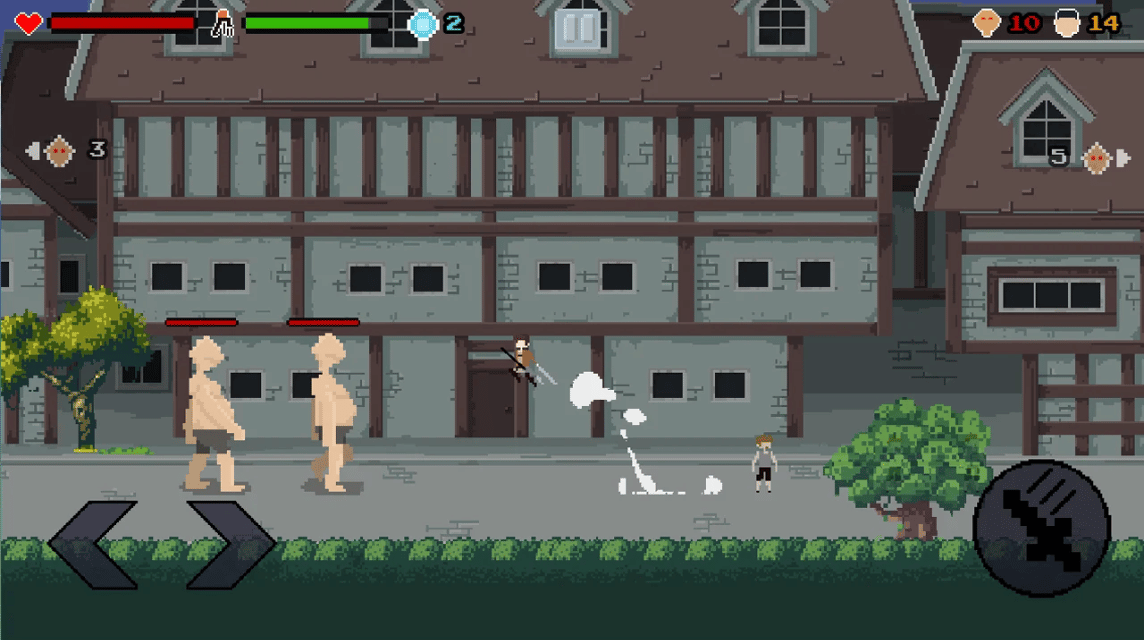 According to the writer, the game titled Pixel on Titan: AoT is the best Attack on Titan Android game but very underrated. The download of this game on the Play Store is still small, namely 10 thousand downloads.
Even though it's still small, Pixel on Titan has smooth gameplay. What's more, this game has a pixel feel so the art concept of this game really spoils the eye when playing.
The gameplay of Pixel on Titan is quite simple. As a squad of Scouts based on the anime and manga AoT, you'll exterminate Titans within walls with ODM Gear gear like spiderman.
If you are curious, go straight to the page Playstore the game and install the best Android AoT game titled Pixel on Titan: AoT for free.
Thus the discussion regarding AoT games that you can play via your personal Android smartphone.
For the need to top up your Google Play balance, please visit VC Markets by VCGamers! Enjoy the available promos and lower prices!