Videos games is currently becoming one of the giants in the entertainment industry apart from the film industry. As with films, it seems that video games have many constituent elements such as the setting of the place games itself. As we know, generally a lot of videos games produced by developers large and well-known places in Europe or America. But do you know anyway, Indonesia has also been mentioned in several games world, you know.
Indeed, it feels very foreign and rare to see Indonesia mentioned in games big. Many of game developers world class who are very interested in incorporating elements of Indonesian-themed culture into games made by them.
This certainly shows that there is a very high appreciation from the world for Indonesian culture which is very strong, unique and diverse. So, what games take place and adapt Indonesian culture? Let's check this out!
1. King Of Fighters '97
Games this one is a legendary name withfighting genre. The King of Fighters '97 is games fourth in The King of Fighters series. It is also the final chapter of the "Orochi Saga" storyline that the first was written for arcade missions before finally being released for Sega Saturn, PlayStation, bios, Android, Neo Geo CD, and other platforms. A new version, called Global Match, was released for PlayStation Network (PS4 / Vita) and for PC (Steam) on April 3, 2018.
Games which was subsequently released on iOS and Android on November 14, 2013 as well turns out to take place in Tuban, Bali province. Referring to the video above, there is a stage feel that really feels the wealth of Bali. That is why behind the fighters there will be figures of barongan, pendet dancers as well as other Balinese ornaments and kecak music.
2. V-Rally and V-Rally 2
V-Rally 2 (Need for Speed: V-Rally 2 in North America for the PlayStation version and Test Drive V-Rally in North America for the Dreamcast version) is a video games racing developed by Eden Studios and released by Infogrames for PlayStation, Dreamcast and Microsoft Windows. It was originally planned to be released as a Nintendo 64 title, but was canceled during the initial development phase games and was never officially announced.
Neither V-Rally nor V-Rally 2 offer tracks car races located in Indonesia. gamers will be presented with undulating land contours and swamps to rows of typical Indonesian housing on either side of the race track. It's not specifically explained where the location of the race took place, but if you look in more detail at the houses with thatched roofs typical of Padang.
3. The Dark Pictures Anthology: Man of Medan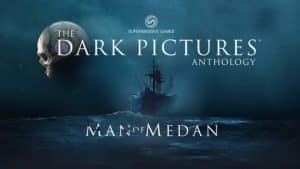 The Dark Pictures: Man of Medan is a games adventure developed by Supermassive Games and released by Bandai Namco Entertainment in 2019 ago. The game is slated for release for Microsoft Windows, PlayStation 4 and Xbox One.
Man of Medan aka Medan People if in-translate into Indonesian, it must be admitted that games it has a name that has a strong association with Indonesia. Medan here refers to the city of Medan, North Sumatra. In full, for anyone who is curious about how the story goes, can be read here.
4. DreadOut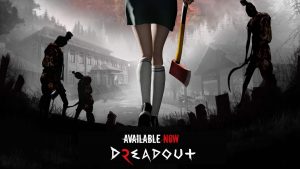 If this one, clearly comes from Indonesia which was also developed by developers in the country named Digital Happiness. The main thing is, games this is real made in Indonesia, deh! DreadOut tells the story of a high school student named Linda's journey to explore the awesomeness of her school. He and his friends here use the camera as a powerful weapon to exorcise demons. For those who want to taste the taste of playing games this is just dropping by Steam.
For size games–games 'present', though brief, is certainly para gamers who play it will be satisfied because of the presentation shown games this is really cool. It can be scary, the visual quality can be, and of course games this is Indonesia very because the demons shown are Indonesian demons.
So, those were the four games set in Indonesia, adapting the concept of typical Indonesian culture, or made directly by developers Indonesian origin. Look forward to the continuation in Part 2.
Previously, don't forget, don't miss it to always get it updates the latest and complete news about games. Starting from game reviews news, tips and tricks and so on. Straight to follow account Instagram VCGamers and channels YouTube yes. Come on! Join the community at Discord VCGamers, community gamers the biggest in Indonesia.