Barats is a battle hero Mobile Legends with very high damage and very strong stamina. But, you have to know Barats' build composition in season 25 of Mobile Legends so that he will be even more damaged.
He has a lot of potential, so he is often used in various situations, such as tanks, sidelanes, and even junglers. Barats is a character that still exists in metadata and will likely remain an optional subscription in metadata that will be delivered at a later date. 
He's also good for those of you who are still stuck at epic levels. The reason is, this hero is very reliable, even though it's just a myth. He's even easy to use, not as difficult as other characters like Ling or Lancelot.
Arif_budiman
IDR 50,000
62%
IDR 18,900
List of Barats Season 25 MLBB Build Items
This is Barats' build in season 25 of Mobile Legends that you need to know because it will be useful in battle.
Tough Boots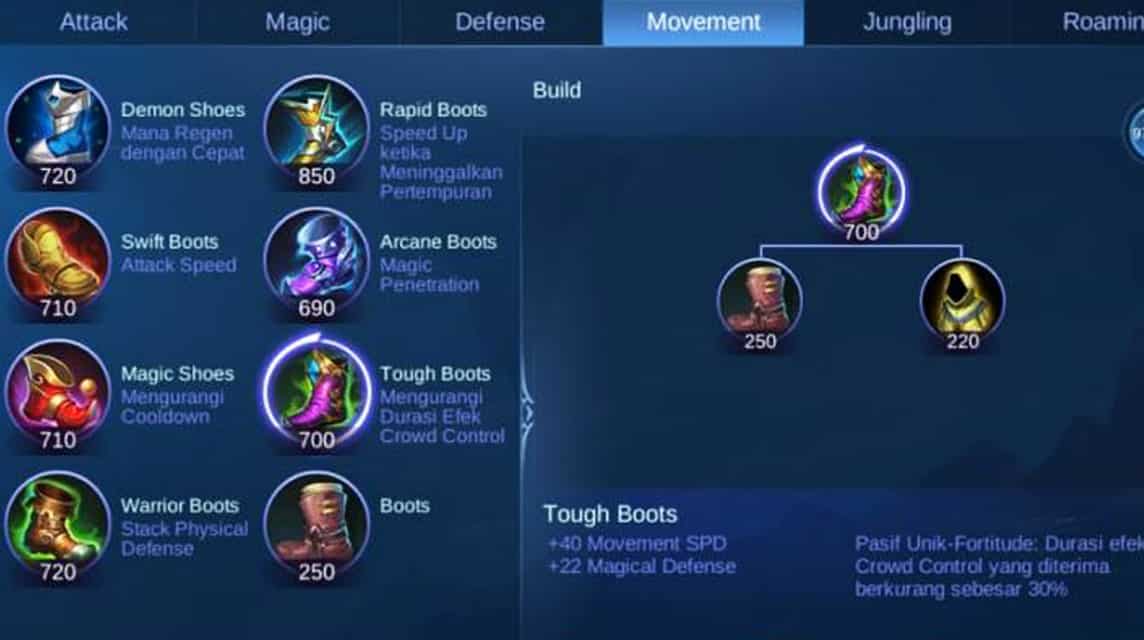 Shoes that are suitable for the Barats build in Mobile Legends are Tough Boots. The reason is, this item reduces the crowd control effect by 30 percent. When his passive stack is full, his crowd control effect is reduced by 50 percent.
However, you will get 80 percent less crowd control due to 30 percent less durable boots and 50 percent less passive. 
Cursed Helmet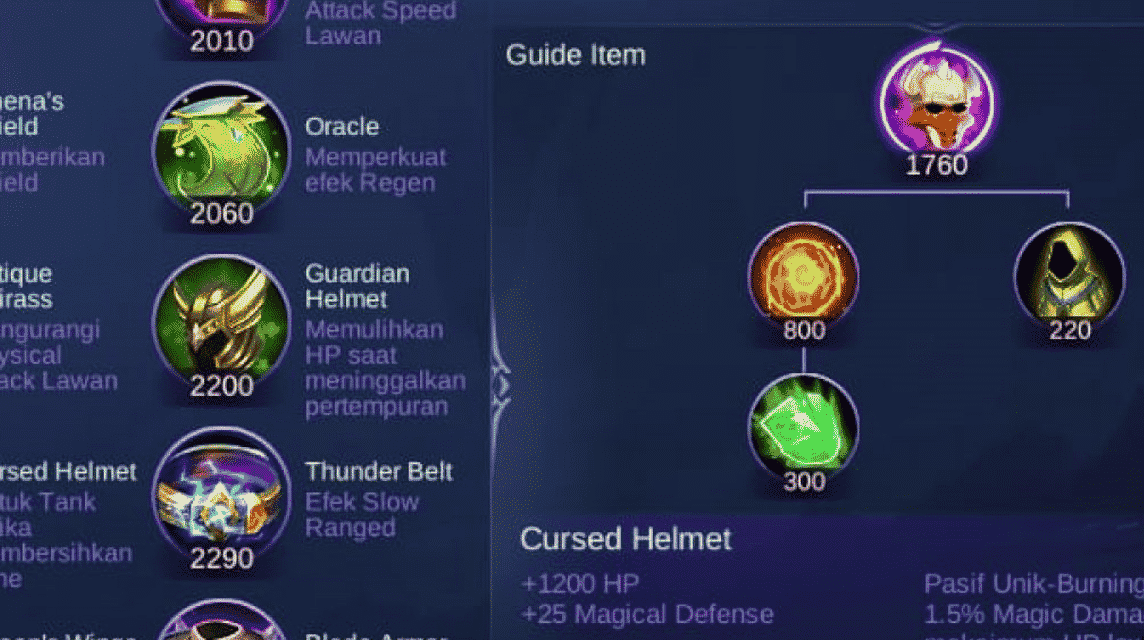 Next you have to buy a Cursed Helmet. At the start of the game, the Cursed Helmet will help flash the car quickly. Apart from that, the Burning Soul effect of the Cursed Helmet will also help him deal with enemy heroes. As a result, we can quickly and conveniently receive goods at the same time. 
Guardian Helmet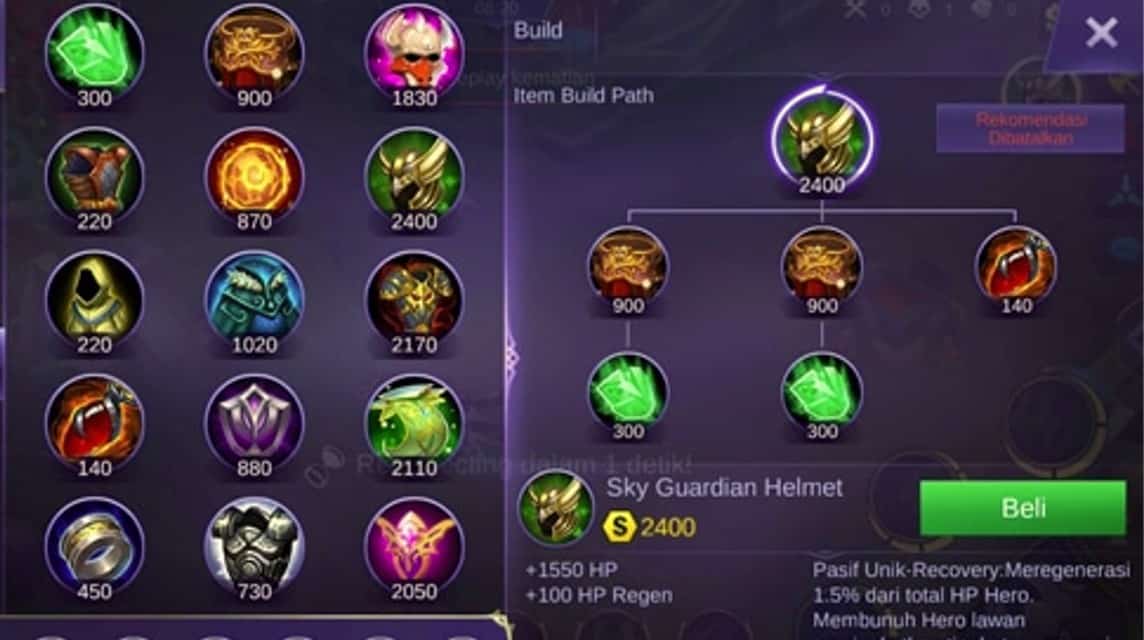 Barats is a hero that must be stacked to maximize his skills in Mobile Legends. This means he must constantly be in Lane to maintain his passive stack, and he doesn't allow many recalls to Base.
Now, with the passive helmet recovering 2.5 percent of his maximum health per second, he doesn't need to return to base to restore his health. You just need to do the jungle again without worrying about the HP dying. 
Antique Cuirass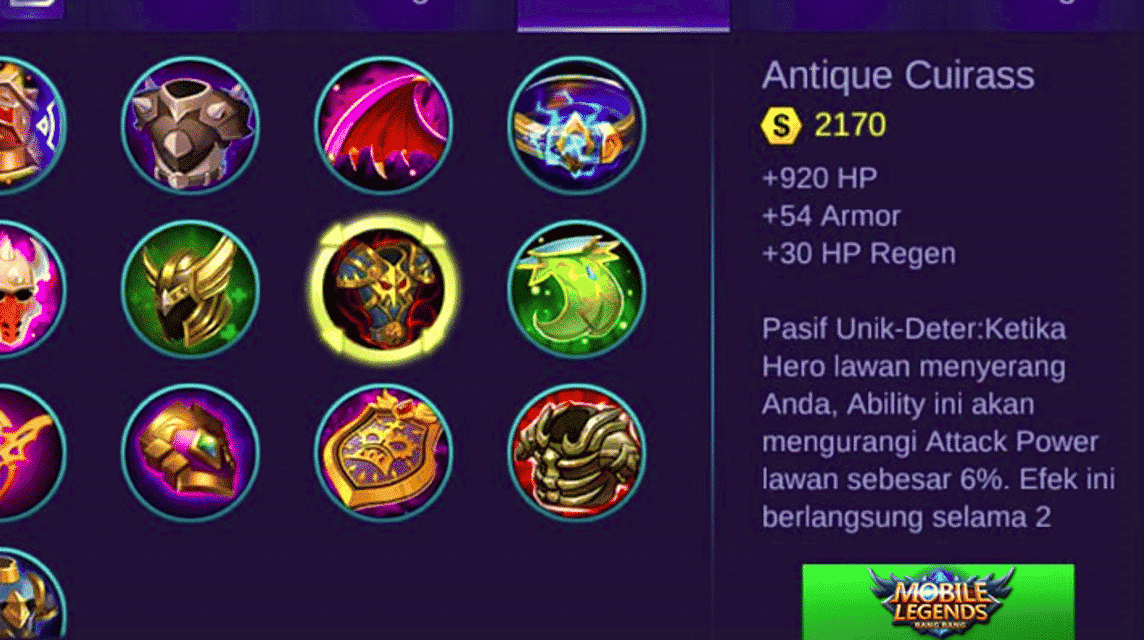 Antique Cuirass is a defense item that increases health in Mobile Legends. You need extra health to increase Smite's damage.
BTogether with the unique passive of Antique Cuirass, when we hit an enemy, it will physically attack the enemy by 8 percent. Therefore, you will not be easily dropped by enemy physical attack heroes.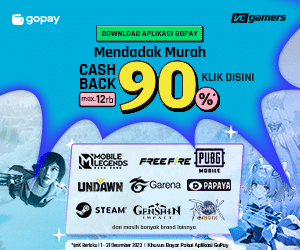 Also read: 5 Weaknesses of the Barats Hero in Mobile Legends 2022, Difficult to Use!
Immortality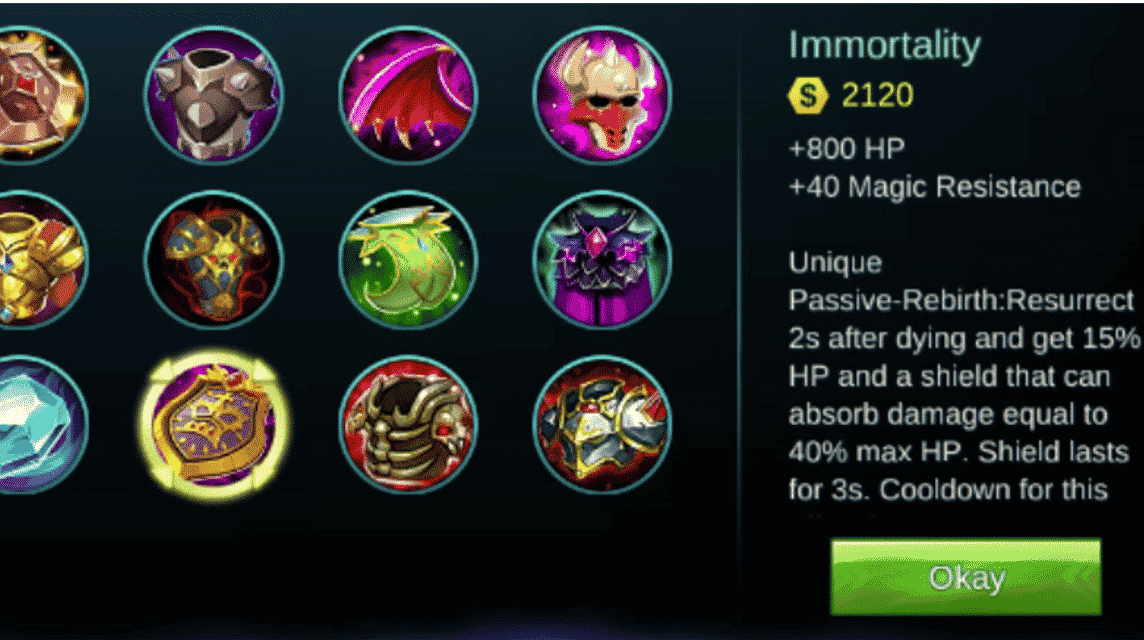 Barats' last item build, which is absolutely necessary if Immortality is a late game in Mobile Legends. If you are an active Mobile Legends player, you must know this project.
This item will give new life. So, you don't need to die stupid after being tricked by the enemy. When we revive, our backup teammates will come later.
Also read: Use This Hero Against Hyper Barats ML, Auto Win!
Using some of the build items above, will make you win easily when you're in war. You can be the key in this game.