Apart from her looks and skills, BTR Vivian has interesting facts that you might not know about. In this article, we will look at unique facts about him being the WSL Season 4 MVP.
Become a pro player MLBB certainly not easy. There are so many obstacles and trials that one must go through to become a successful player. Likewise with BTR Vivian.
With his recent success leading the Belletron Era squad to win WSL Seasons 3 and 4, we're taking this opportunity to learn more about him. So, without further ado, let's see what are the unique facts about him.
Arif_budiman
IDR 50,000
62%
IDR 18,900
Vivian BTR Unique Facts
Join Bigetron in 2019
BTR Vivian, whose real name is Vivi Indrawaty, was born in 1998 and lives in Depok. Which means Vivian is currently 23 years old.
She came up with the in-game nickname "Vivian", which she made up from her nickname "Vivi". This beautiful woman started her career as a pro player in Mobile Legends when she joined Bigetron in 2019 with Belletron Battle Angels.
She had to go through many things to get into the squad, BTR Vivian started her career from the selection stage before making Belletron a name.
At that time, women's competition was not as big as it is now, but its existence brought a new color to the stage. The first title she won was the Female Esports League MLBB 2020.
Basketball Lovers
At school, BTR Vivian was a very active student, especially in sports. He is a fan of one of the most popular sports in Indonesia, basketball.
His love for sports led him to join clubs and play in various tournaments. So, BTR Vivian is not just a gamer but a reliable basketball player.
He even joined a basketball club and took part in various tournaments. Beautiful and likes sports, what other guy doesn't fall in love with her.
Even before becoming a pro player as well as a gaming influencer, he had gone through a long career process. He even worked in a bank, bro!
Playful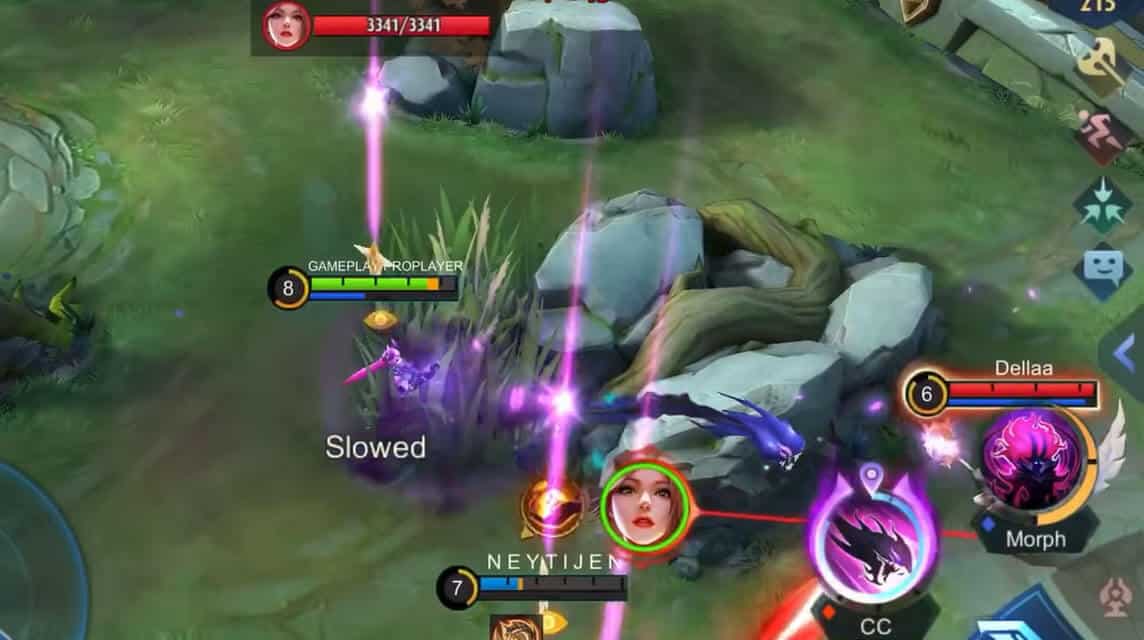 Good looking, good at playing video games, likes sports, and humorous. What more could you ask of him? Yup, BTR Vivian is known for his sense of humor.
He often shows this during his live broadcasts on Nimo. It's no wonder, then, that she has managed to gain a large following of men who enjoy watching her live streams for hours on end.
So, which of the Vicigers friends often watch BTR Vivian's live streaming? Let us know in the comments below.
Have Concern For Education
In some cases, a pro player has to sacrifice their education to focus on becoming a successful pro player. N
However, BTR Vivian still prioritizes his education. Apparently, Vivian is a graduate of the Jakarta State Polytechnic (PNJ). He managed to get a D3 degree (associate degree) majoring in Graphic Arts Engineering.
Becoming a pro game player requires consistent skill and practice every day and this will definitely sacrifice education. However, he proved that he was still able to complete his education during his career as an MLBB pro player.
Also read: PMGC 2021 Finals Day 2 standings: Bigetron RA on the verge of elimination
MVP Season 4 WSL
BTR Vivian successfully led Belletron to go back-to-back in WSL Season 4. She played an important role, especially as a Roamer.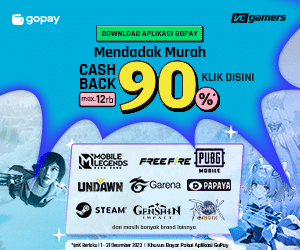 In fact, she's been touted as the best Roamer right now on the women's scene. Due to his brilliant performance, BTR Vivian was named MVP in WSL Season 4.
In the midst of his busy life as a pro player, BTR Vivian is also diligent in live streaming and creating content on YouTube.
Also read: Era Bigetron Indonesia Wins MWI 2022 With an Almost Perfect Record
So, those are the facts for BTR Vivian. What do you think about this beautiful player? Stay tuned for more game info, and be sure to follow us on Instagram for the latest updates on game events.
You can also buy vouchers for various games such as Mobile Legends, Free Fire, Call of Duty Mobile at lower prices by topping up at VCGamers!