Hello Vicigers, this time we will discuss the settings Valorant the best starting from graphics, minimap, to the best mouse sensitivity for Valorant. Riot's first release to the FPS market was very interesting in the eyes of FPS game fans. With Valorant, they jumped right into the competitive shooter market, and they know how to pull it off until it's as hype as it is now.
If you want to play Valorant with the optimal combination of settings then you have come to the right place. We've tested the in-game settings ourselves and have worked hard to check what pro gamers have used so you don't have to do it again.
Best Valorant Settings: Mouse, Minimap, and Crosshair Settings
Valorant Settings for Mouse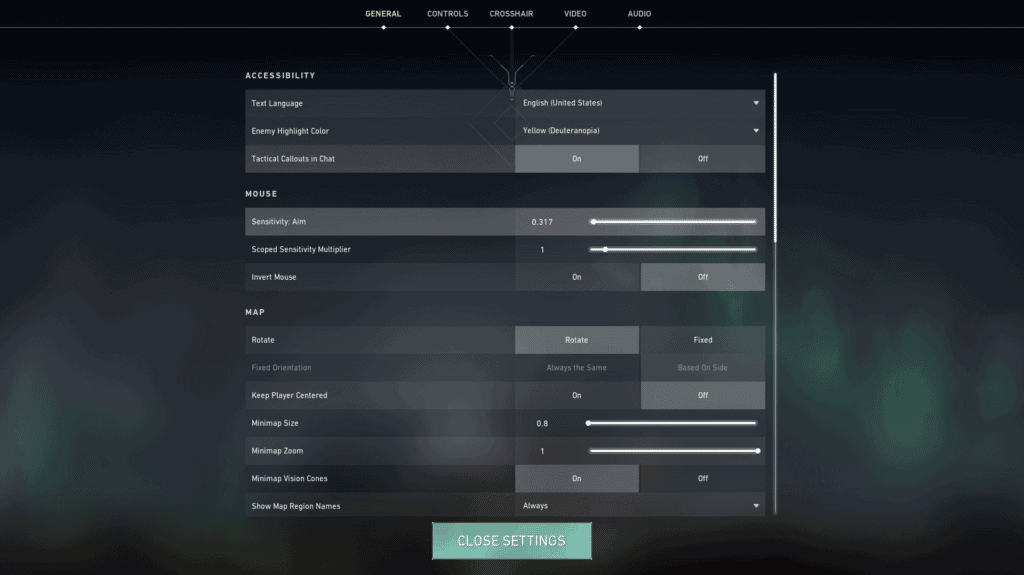 Valorant is a shooter with the time to kill (TTK) method, which means that precision will greatly affect the whole, you can't miss the moment of your shot, if you can kill with one Vandal bullet. Therefore it gives you the ability to react quickly to flanked opponents or enemies that appear in unexpected positions.
The Cheapest Valorant Product!
Arif_budiman
IDR 50,000
62%
IDR 18,900
The second isn't usually a problem for most gamers, but what we've noticed over the years is that most newer/casual PC FPS gamers tend to use very high mouse sensitivity settings. It is not recommended for games where precision is very important because it does not allow you to make adjustments to the game.
Of course Valorant is still in development, but the eDPI average sits at 269 at this point, which means that the average pro player has to move his mouse ~50 centimeters to make a 360-degree turn in the game. This number can obviously change a bit over time, but you can use it as a rough guide to come up with your own sensitivity.
We recommend setting the mouse sensitivity to '1' as it matches your ADS sensitivity better for consistency in the game. Most pro players prefer this setting as well, trying lower settings to get a more precise feel with the weapon. The average sensitivity Valorant setting is at 0.96 now.
Valorant Settings for the Minimap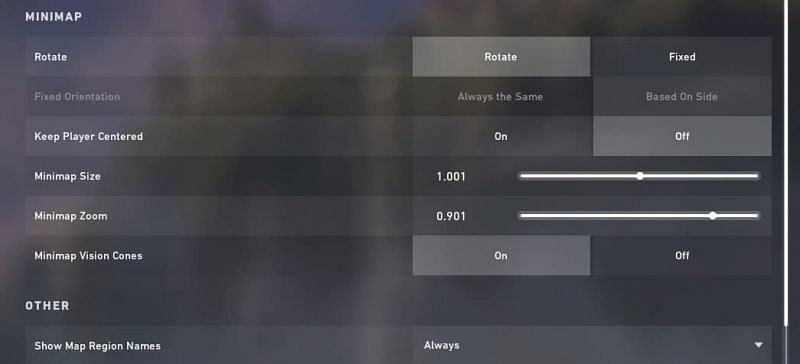 The type of Valorant minimap settings you use really depend on your personal preferences, but we advise you not to oversize your minimap. The minimap is often overlooked information in many games, and having an overview of the entire map and what's going on in rounds through the minimap can be game-changing.
We like setting the minimap to 'rotate' because it makes it easier to tell where things are going relative to your current position, and for the same reason we like to disable 'keep player centered'. If you like static minimap, we recommend using 'based on side' to make it easier to orient yourself.
The size and zoom settings are up to you, although (again) we recommend setting these Valorant Minimap settings so that you can see the entire map, or at least most of the general areas where battles take place. You can click here or click on the image on the right to see our recommended 'starting point' for your Minimap setup.
Valorant Settings for Crosshairs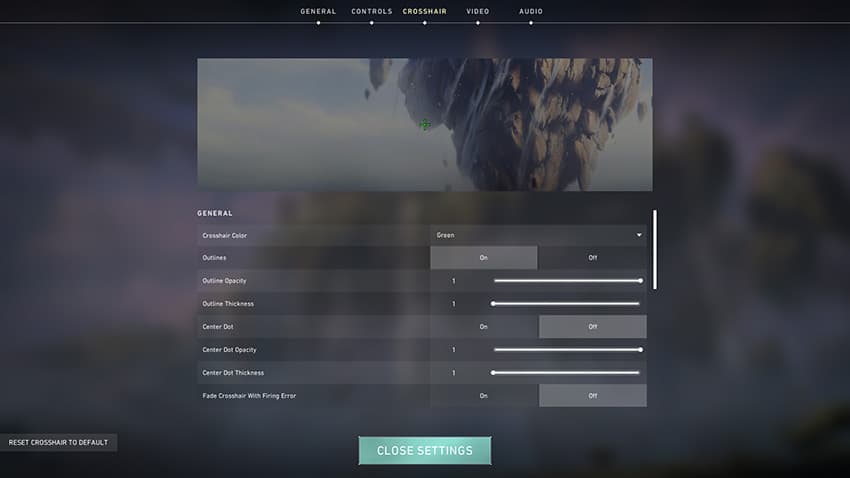 In Valorant you have lots of options for creating and customizing your own crosshair, so some players will naturally wonder what the 'perfect crosshair' is. The short answer is that no crosshair is perfect; it all depends on the comfort of each.
For clarity, we wouldn't recommend making it too thick or big, you don't want your crosshair to block your vision. The color for your crosshair in Valorant is a color that is in stark contrast to what you see in the game world, so you should choose one of the colors available.
There is also an option to enable the 'movement error' and 'firing error' options for each of your crosshair layers. This basically means that your crosshair will be dynamic, letting you know when you're not 100% accurate because your character is moving or being shot at by an enemy player.
Maybe this time the discussion of the article will end here and don't miss the updated news about Valorant and other games, only at VCGamers.com
Also read: Here Are the 5 Best PC Monitors for Playing Valorant!