Minecraft has a multiplayer feature that allows players to play together on a server. By playing together, the experience of playing Minecraft will be more enjoyable.
Through this article, we will discuss the recommendations for the best Minecraft servers in 2023 that you can visit to play various game modes with friends or other players.
Also Read: Tips for Beating the Ender Dragon in Minecraft, Use This!
Recommended Best Minecraft Servers for 2023
If you are tired of playing Minecraft alone, then here is a list of servers that you can visit to play with friends or other players from around the world.
Cheapest Minecraft Products!
Arif_budiman
IDR 50,000
62%
IDR 18,900
Hypixel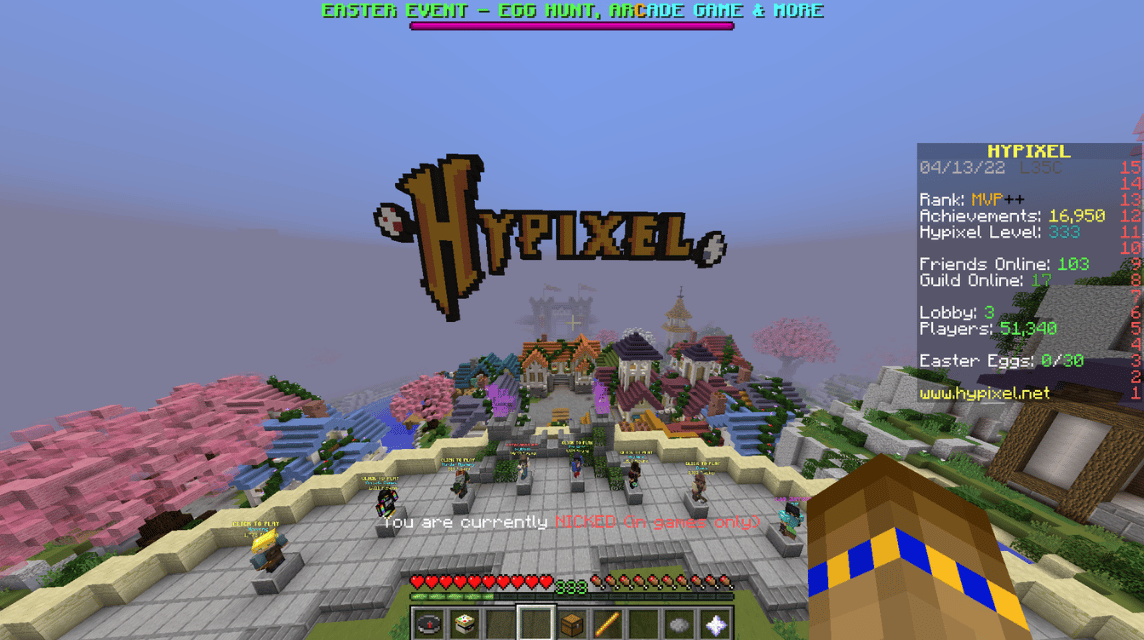 Hypixel is one of the very popular servers for players. Of course, there are reasons why Hypixel is a very popular server, one of which is the many game modes.
This server is full of very fun game modes, such as Murder Mystery, Duels, Cops and Crims, and also BedWars.
The most popular game mode on this server is SkyWars, which is in the form of Player vs Player or PvP mode.
If you want to play Minecraft with friends and other players, then Hypixel is a server that you must try. You can visit this server by entering the IP ie mc.hypixel.net when in the Multiplayer menu.
Also Read: The Best Minecraft Paintings for Home Display
OPBlocks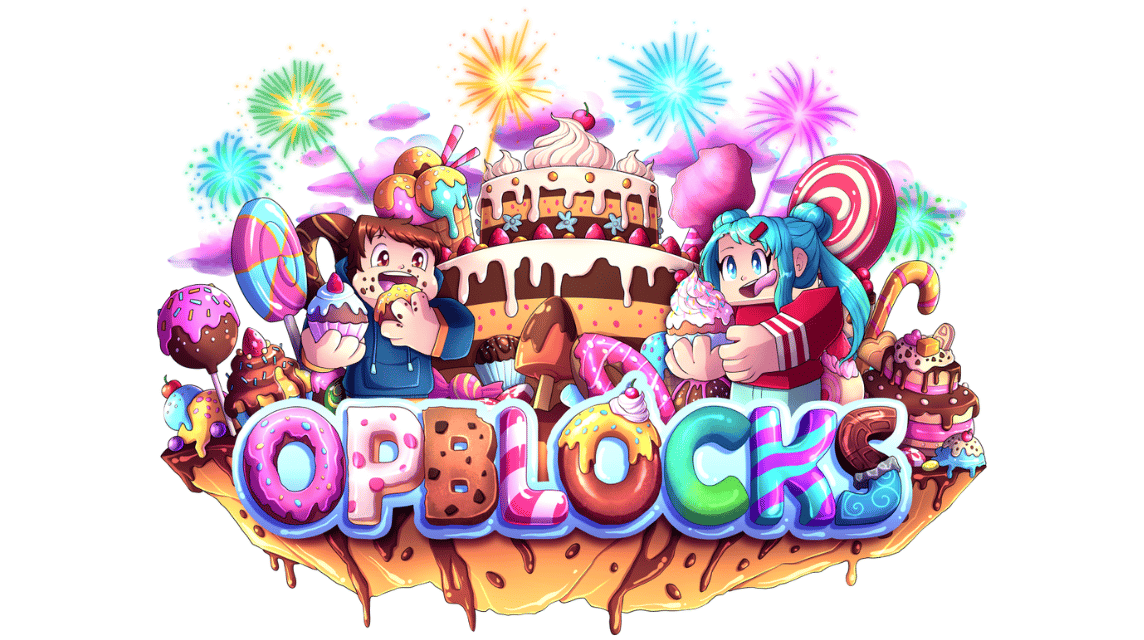 Furthermore, there is a Minecraft server called OPBlocks which is quite busy with loyal players of the game. The reason is, there are many exciting game modes to play together.
For example, there is the Prison game mode which is very exciting and also Skyblock as the game mode in space which is also challenging.
On the server, there is a large community along with friendly staff with fellow players. Therefore, this server is perfect for beginners.
This server also offers two server branches based on the version of Minecraft you have. If you have the Java version of Minecraft, then the IP you can go to is top.opblocks.com and bedrock.opblocks.com (Port 19132) for players of the Bedrock version of Minecraft.
Also Read: Explanation of Aqua Affinity Minecraft Enchantment, Must Know!
Bedrock The Hive Minecraft Servers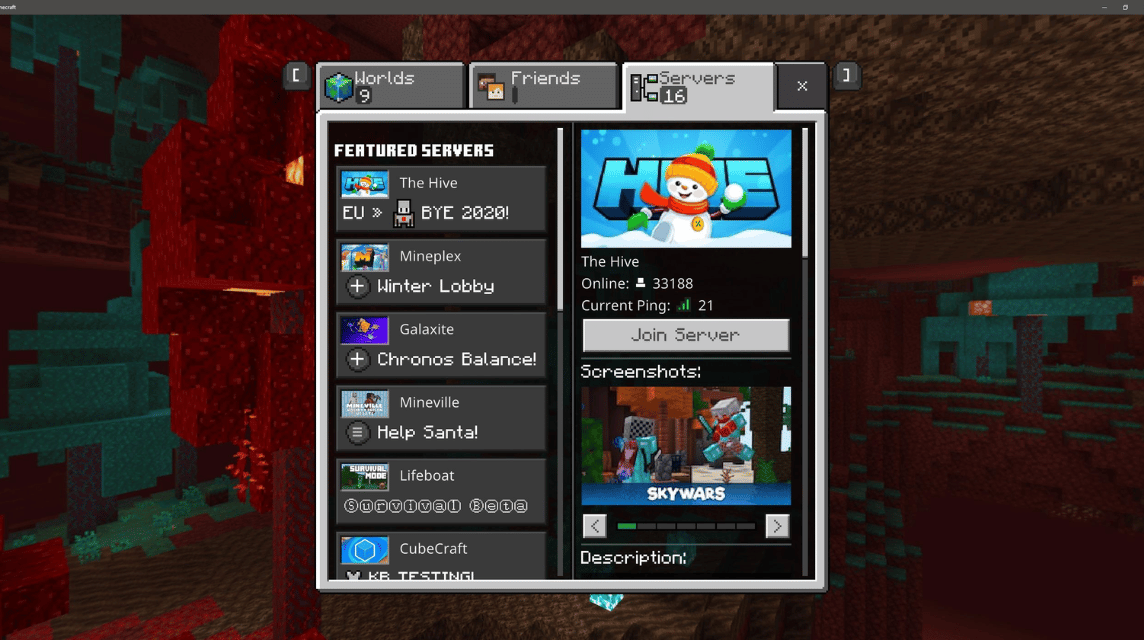 One of the best is that The Hive has lots of game modes and activities that can be carried out by the players in it.
Unfortunately, The Hive only provides servers for versions Bedrock just. However, the game modes that you can enjoy are quite diverse, from survival games to hide and seek games.
What's more, this server is also filled with a friendly community along with regular updates to add various new features.
If you are interested, you can join The Hive community via the Featured Server menu in the Bedrock version of Minecraft and enjoy the Minecraft experience with fun friends.
Mineplex servers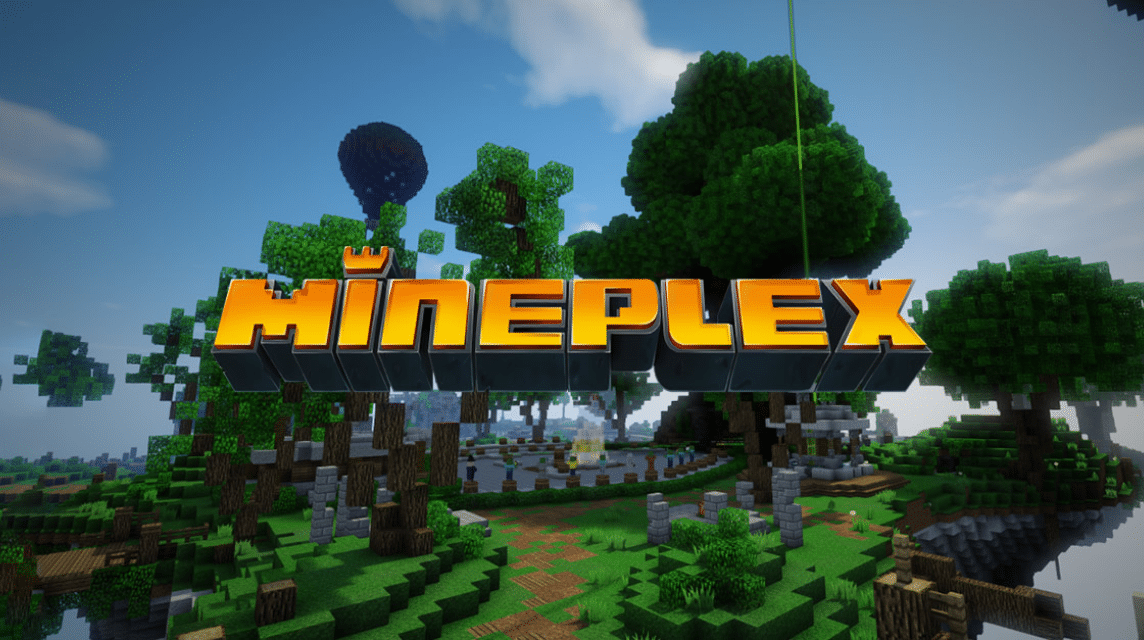 The last best server recommendation is Mineplex. Mineplex has two servers according to the area occupied by the players.
Players from Europe can join using IP eu.mineplex.com and player from America can join the IP us.mineplex.com.
This server has a very large area containing various kinds of arenas and zones, each of which has a different game mode.
Usually, this server is inhabited by thousands of players every day who are carrying out various activities in their respective game modes.
For example, you can play a game mode called MineStrike which takes inspiration from the game Counter-Strike: Global Offensive.
Thus the discussion regarding the best Minecraft servers for 2023, hope this is useful!
Meet Minecraft's top up needs only at VCGamers Digital Marketplace and get safe and reliable services.