Apex Legends announced Apex Legends updates 1.89 on February 22, 2022. Respawn Entertainment, as the developer of Apex Legends, released the Apex legends announcement updates 1.89, which is not major update.
Considering that Apex Legends itself has just celebrated its third birthday this February, Apex Legends updates 1.89 this is not a updates big change games as a whole or the addition of new events.
uupdate 1.88 ago that announced events Apex Legends Anniversary, following the announcement of the new season of Apex Legends, Defiance. Updates this is very eagerly awaited remember updates also includes birthday celebrations (anniversary) from games Apex Legends apart from Apex Legends Mobile.
Apex Legends is a free Battle Royale game (free to play) which was very successful. Games it's already into Season 12: Defiance.
This 12th season of Apex Legends adds various new things such as the new Mad Maggie Legends character as well as new exciting content which includes a 9v9 mode called Control.
In Control mode on Apex Legends updates In this, players must work together to help control a certain point on the map and the team with the most points wins.
Respawn also added skins New prestige for Bloodhound in Apex Legends updates this is where players have to complete challenges to see skins evolve, another interesting thing that also adds to the enthusiasm of the players.
Also read: Everything about Apex Legends Mobile in 2022
Announcement of Apex Legends Update 1.89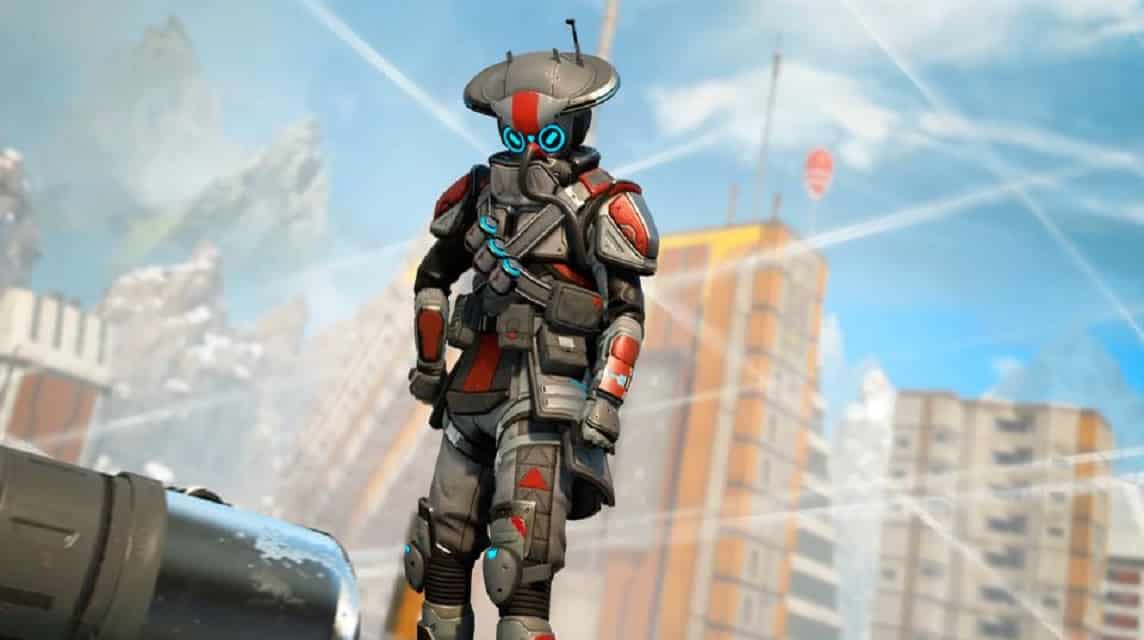 This issue is allegedly due to Season 12 of Defiance loading battle royale with lots of cosmetics (cosmetics) new and weapon changes. This is also what has now been fixed in Apex Legends updates 1.89 last February 22nd.
Some issues do arise in season (seasons) 12 Apex Legends so need completion until Respawn announces Apex Legends updates 1.89 this.
The biggest problem felt by players after Apex Legends updates this is mainly those using the PS4, Xbox 1 and Switch consoles. The main problem that is felt is the loss frame rate and bugs others that keep popping up. 
Another problem that has occurred is that players who have purchased the Bloodhound Prestige Skin have noticed that even if they complete the objective to unlock new levels of the Bloodhound Skin, but skins still can't get it and can't get it level up.
Player found that damage counter for challenge Bloodhound Prestige will reset randomly, or suddenly exit before challenge finished thus making it difficult to complete. Penalties are also given to players if they have not completed the challenge.
Therefore, Respawn Entertainment announced on Twitter regarding Apex Legends updates 1.89 which fixes the problem. Updates it contains some workarounds bugs also. Broadly speaking Apex Legends updates 1.89 this fixes the following:
Reset (reload) Bloodhound's Prestige Skin challenges resetting

Activate

leaver penalty

for Control Mode

Fixed some

stats tracker

Bloodhound that doesn't work.

Increase

frame rate

and PS4, Xbox 1 and Switch console fps issues
Apex Legends updates 1.89 is fairly minor. Many players feel the possibility that there will be a problem that will reappear and be felt by players during Apex Legends season 12 Defiance. 
Players hope Respawn Entertainment will do updates a bigger addition than Apex Legends updates 1.89 is to fix problems that may arise considering bugs and issues started to occur since mainly due to the celebration of the third Anniversary of Apex Legends in early February 2022 ago.
Also read: Cyberpunk Update 1.5 Official Massive Announcement, Disappointed Players?
Apex Legends Update 1.88 : Third Year Anniversary Collection Event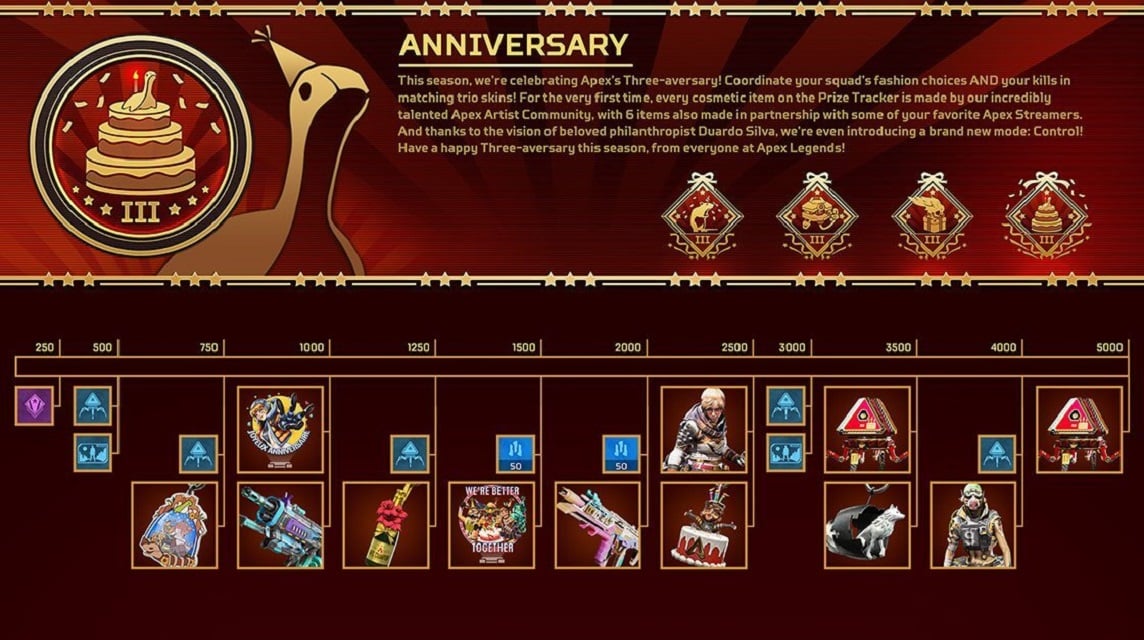 Before the announcement of Apex Legends updates This 1.89, Apex Legends just celebrated its 3rd anniversary with the release updates 1.88 on 8 February 2022.
Respawn Entertainment has started rolling out updates Apex Legends 1.88 (pre-loaded on PlayStation consoles), which adds the much-anticipated season of Defiance that players have been waiting for. 
Updates This also adds to the enthusiasm of players after previously Apex Legends released a version to be played on smartphones otherwise known as Apex Legends Mobile in early 2022.
Apex Legends released events Third Year Anniversary Collection events where you can get variety rewards. Details regarding this event are as follows:
Reward Tracker – Reward tracker

anniversary

which contains 12

cosmetics

community-made and more, bringing the total to 24

skins

limited events that players can obtain during the event.

New Bloodhound Prestige Skin – Prestige skin is a Legend skin

cosmetics

new rarity levels which have 3 tiers each (3 versions of Prestige Skin in total). After unlocking Tier 1, players will be able to complete challenges to unlock Tier 2 and Tier 3 at no additional cost. Players will have an unlimited amount of time to complete these challenges once they become available.

Legendary Squad Set – Players will have the opportunity to purchase

skins

Legendary Squad themed based on some of fan favorites from the past, including "Hypebeast" Crypto inspiration, "Blackheart" Caustic, skins, and more

Event Shop – There are special offers that will be available at all events