VCGamers analyzed the movements of BNB/USDT and BTC/USDT today, Monday 15 August 2022.
This is done by paying attention to the candlesticks of the two crypto assets.
What are the results of the VCGamers analysis? Let's see!
Cheapest Top Up Social Live!
Arif_budiman
IDR 50,000
62%
IDR 18,900
Also read: Complete Missions in the VCGamers Discord Group and Win a ROG Laptop!
BNB/USDT analysis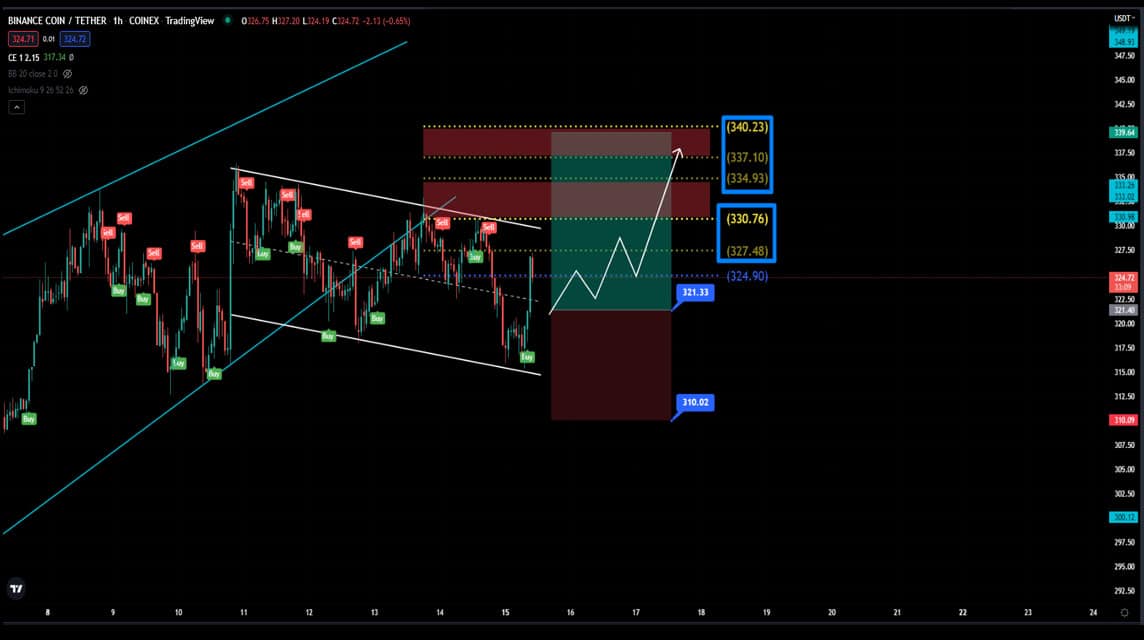 Based on VCGamers analysis, today's BNB/USDT market shows that sellers have pushed buyers deeper into support at $314.
Possibly, at that support the buyers will try to counter the seller's movements.
So, it will provide resistance to point to resistance at the price of $321,- / $327,- / $330,-.
BTC/USDT analysis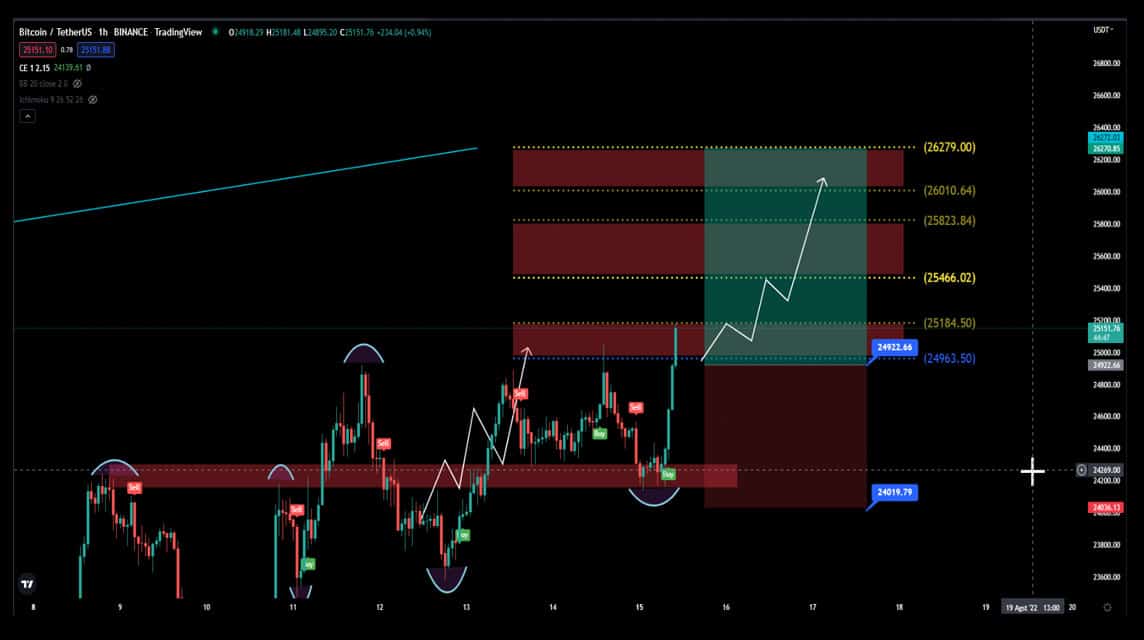 VCGamers also analyzes the market of BTC/USDT crypto assets.
It can be seen that the buyers appear to be fighting the sellers pushing towards resistance.
If the buyers are stronger, the sellers will retreat towards resistance at price $24.754,- / $24.963,- / $25.184,-.
Also read: Use Promo Code VCGamers and Enjoy Up to 70% Discount
The results of this VCGamers analysis are not to lead you to sell or buy crypto assets.
Keep doing in-depth analysis or Do Your Own Research (DYOR) before deciding to buy or sell crypto assets.
Apart from that, pay attention to the fundamentals of a crypto asset. Make sure you know all the information about the crypto asset you want to buy.
Then, choose the best time to sell and buy crypto assets.
So, you can minimize the potential losses that will arise.
The reason is, crypto investment is a high-risk activity.
VCGamers has also launched a crypto asset named $VCG Tokens. You can get these crypto assets at Pancakeswaps, Uniswap and Indodax.
Currently, $VCG Token has become a registered crypto asset at Bappebti.
$VCG Token is also the first medium of exchange in the metaverse in Indonesia, RansVerse.
VCGamers has a number of clear roadmaps and was founded by experienced people in their respective fields.