Overview of Hero Aamon
Hola Vicigers! Heroes Aamon is a brother heroes Gusion, both of which have several similarities, namely handsome, cool, and also has reliable abilities as an assassin. Second heroes this is heroes assassin magic that have skills skills interesting.
Heroes Aamon this is estimated heroes 109th in the game Mobile Legends: Bang Bang. Heroes This Aamon has a passive skills namely invisible armor armor, which one heroes Aamon can produce Malefic Blades absorbing and concentrating magic damage the opponent becomes demonic blades when hit hits by making contact.
This hero can save demonic blades on his armor, then entered invisible mode which one heroes Aamon cannot be targeted and can get an increase in movement speed in invisible mode, this is similar to Lesley's first skill.
Arif_budiman
IDR 50,000
62%
IDR 18,900
Well, this effect can end when Aamon attacks or receives damage while his basic attack will be briefly boosted by energy.
Aamon's Hero Skills
Apart from being passive skills, heroes it has three active skills i.e. among the first there is skills one or souls bladess.
skills it can attack opponents who have targeted five malefics blades that will deliver damage and will reset Aamon's basic attack.
If heroes Aamon picked up the shard that had fallen from skills this one then Aamon will disappear and will get additional armor.
Next there skills two or slayer bladess where this ability is to launch a sword at the opponent. Now this sword will return and provide additional spped and invisibility abilities for heroes Aamon.
The last one is skills three or often called ultimate endless bladess which if heroes it uses skills ultimate this heroes Aamon will change all the stored energy from his armor and become malefic blades and will automatically throw it at the enemies around it.
So what's the difference between burst and poke? Burst is a specialty heroes to detonate immediately heroes fight with skills skills which can produce damage very large in a very short duration. Heroes those with special brusts include Claude, Helcurt, Granger, Gusion, Aamon and many more.
While poke is a specialty that can be found by heroes with the possible capabilities heroes to give damage from a distance while attacking from a safe distance with skills skills with a fairly wide range. Heroes who specialize in Poke are Phasa, Cecilion, Nana, and also Diggie.
Besides that heroes–heroes which has bursts damage the big one of which is Grock. Heroes Grock is a tank that has damage Very large.
In the early game, heroes grock can clear lane even though only with skills just the first time. skills ultimate owned by Grock also has damage which is big enough. He have skills what makes heroes Grock is immune to all kinds of crowd control given by the enemy.

Next there heroes Aurora which can make the opponent subdued and leaves a small amount of HP if the opponent has a small amount of defense items. Then there is Vexana which is quite feared because it has a very deadly crowd control effect.
Saber, heroes which has bursts damage the deadliest capable of killing an opponent in just one attack.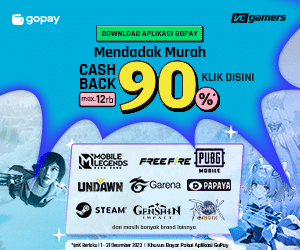 From four skills owned, skills ultimate is skills the deadliest. Heroes This saber is the most recommended for use during solo rank.
Eudora, heroes which also has a burst damage turn off that have damage big in the early and late games, this happened because Eudora was able to reduce magical defense of the target.
Eudora must use skills combo in order to give a burst damage the big one. Last there heroes Kadita who has a combo skills which is deadly both in the early game and late game, heroes anything will be killed if successfully combined by Kadita.
Great isn't it heroes This? But just wait a moment, the article heroes Aamon with burst power magic this high will soon reales this year!
Also Read: Disaster Truncheon Item Removed Since Considered Less Effective! Really?