5. Valorant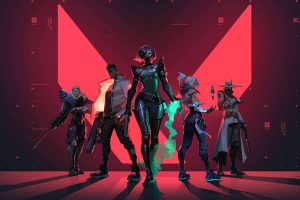 Valorant might as well be called games the youngest on the FPS list games this. By combining the CS:GO weapon system with the roles and abilities of Overwatch, Riot Games has created one of a kind FPS game games the best competitive on the market games.
Games this one didn't last as long as CS: GO, but for the players it actually requires just as much concentration if you want to be on top, especially if players intend to continue to increase their Valorant rankings. So there you have it, it is games The best competitive FPS in 2021. If your new year's resolution is to be good this year, then you better get started.
The Cheapest Valorant Product!
Arif_budiman
IDR 50,000
62%
IDR 18,900
Minimum specs (30 FPS)
CPU: Intel Core 2 Duo E8400.
GPU: Intel HD 4000.
RAM: 4GB.
Operating System (OS): Windows 7/8/10 64-bit.
6. Battlefield V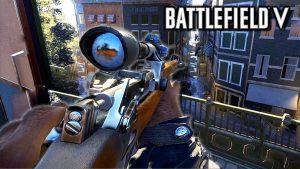 Battlefield is one of the biggest FPS franchises in the gaming industry. This is an undeniable fact, Toppers. Maybe some of you will try DICE's line of games that are armed with the Frostbite Engine. In this best PC FPS game, the plot that is presented is no less exciting. One of the plots is the war against the Nazi army with the latest defense equipment of its time. The following are the minimum PC specifications that must be owned by the gamers battlefield.
PC Specifications:
OS: Windows 7 (64-bit)
Processor: Intel Core i5-6600K 3.5 GHz / AMD FX-8350 4.0 GHz
RAM: 8GB
Graphics: Nvidia GeForce GTX 660 2GB / AMD Radeon HD 7850
DirectX: Version 11
Storage: 50GB
7. Far Cry 5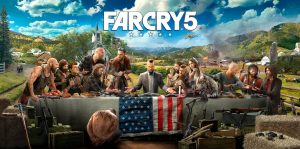 Let's get to know games a Ubisoft production that is becoming an idol for fans gamers namely Far Cry 5. Games This best PC FPS takes the background of the people's war in the United States. If you want to play, of course you have to be mentally prepared to explore games which is quite brutal, guys.
With location from maps which is relatively wide and has a lot of missions, Far Cry 5 becomes games FPS offline which is quite time consuming to complete. Besides that, the hallmark of Far Cry is having ending various. The minimum specifications of the PC are as much as possible gamers have.
PC Specifications:
OS: Windows 7/8.1/10 (64-bit)
Processor: Intel Core i5-2400 3.1 GHz / AMD FX-6300 3.5 GHz
RAM: 8GB
Graphics: Nvidia GeForce GTX 670 (2GB) / AMD R9 270 (2GB)
DirectX: Version 9
Storage: 40GB
8. Halo: The Master Chief Collection
After all this time the fans have been waiting for a release on the PC platform, Microsoft has finally answered the fans' questions by releasing Halo: The Master Chief Collection for PC.
Not only distributed for the Windows Store, games it's also available on Steam. Halo: The Master Chief Collection will give you the opportunity to enjoy Halo: Combat Evolved Anniversary, Halo 2: Anniversary, Halo 3, Halo 3: ODST Campaign, Halo 4, and Halo: Reach in 4K UHD with HDR support. To make the discussion even more complete, here are the minimum PC specs that gamers must have if they want to surpass victory in Halo: The Master Chief Collection.
PC Specifications:
OS: Windows 7 (64-bit)
Processor: AMD Phenom II X4 960T / Intel i3550
RAM: 8GB
Graphics: AMD HD 6850 / NVIDIA GeForce GTS 450
DirectX: Version 11
Storage: 43GB
So, those were the four best FPS games in 2021, second. Wait fourth games another in Part 2. Before that, don't forget, don't miss it to always get it updates the latest and complete news about games. Starting from game reviews news, tips and tricks and so on. Straight to follow account Instagram VCGamers and channels YouTube yes. Come on! Join the community at Discord VCGamers, community gamers the biggest in Indonesia.