Hello fellow Vicigers. Luminaire EVOS Legends will make a comeback after the rumors that have been circulating which have been busy lately, it is rumored that Luminaire will finally be returning to the MPL match this time to decide on a comeback to the EVOS Legends team which will be competing in MPL Season 8 this season.
The comeback of an EVOS Luminaire, a legend, has also been made official by the manager via the EVOS TV YouTube platform when it was uploaded on Friday (27/8/2021) entitled "He's Coming!".
However, the return of the figure of Luminaire to the habitat of the EVOS squad which has undergone several matches at this time, Luminaire reportedly did not go as instant.
Arif_budiman
IDR 50,000
62%
IDR 18,900
Reportedly from a rumor that said to have come from the player via live Instagram which has also been posted to the account @mom_mobaofficial Luminaire's figure will start at the beginning of the last MDL tournament.
Luminaire EVOS Legends Comeback Strengthens MPL Defense
The reason why Ihsan Luminaire Comeback Becomes a Pro Player for EVOS Legend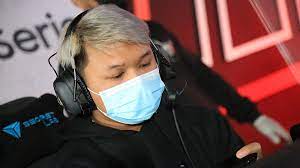 "Okay, the point is I want to tell you what was my fault yesterday, I'm not professional."
I will start again from 0, during the first MDL." he said Luminaire Evos. What is the reason for Ihsan Luminaire's return to being an EVOS Legends pro player? reason for luminaire comeback
Through a short 10-minute video on the EVOS TV YouTube channel, this man whose real name is Ihsan Besari Kusudana tells the reason why he is active again as a pro player.
He revealed that in the world of pro players there are no achievements to be pursued,
According to the news, the figure of winning the championship has been obtained from the start of the MPL to M1.
"Regarding the matter of decisions that took a break yesterday, I feel that in pro player I don't have anything to pursue anymore. I think I want to try new things like YouTube and livestreaming." Ihsan said.
Also read: 10 Names of Mobile Legends Items! You Must Know!
"But in fact, on streaming, I failed and on YouTube it's just normal. It's not as creative as other creators' content. So I thought about it, yes my passion is pro player." he continued.
Proof of Luminaire comeback to EVOS Legends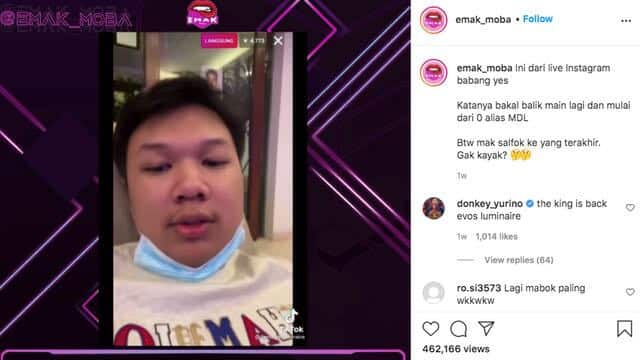 "But in fact, on streaming, I failed and on YouTube it's just normal. It's not as creative as other creators' content. So I thought about it, yes my passion is pro player." he continued.
He also said that some time ago there was a lot of news about him and EVOS management. Ihsan has admitted that this is a maturing process.
"If I did something wrong, I apologize. Moreover, yesterday, the issue that I made yesterday, yes, they are also children who are becoming adults."
"I think that's normal. So I'm sorry. If you're forgiven, it's okay, if you don't, it's okay. For the future, I'm just asking for your support." he said.
Ihsan Luminaire wants his loyal fans to continue to support EVOS Legends, whether they are over-performing or under-performing during MPL Season 8.
When uploaded via the Instagram social platform, the second Mobile Legends tournament is official. the figure of Luminare has officially joined the EVOS team.
Luminaire is not alone, he is accompanied by his friend Revicii who is reported to be moving to the Alter Ego team to start through the MDL tournament with EVOS Icon.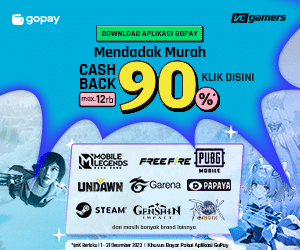 "Ch4kim and Luminaire who used to play for EVOS Legends have now decided to start again from the beginning and will play for the EVOS team in MDL Season 4." he said Instagram @mdl. indonsia.
Also read: Bigetron Alpha MPL S8 Loses Later to Alter Ego!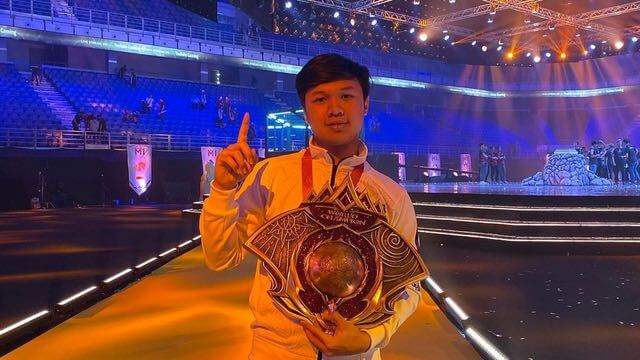 Btw Vicigers, a few days before Alter Ego was the opening match of the third week between Alter Ego and Aura Fire. Alter Ego managed to win in MPL in 2 games earlier this week, and Alter Ego managed to win 2-1 over the Aura Fire squad.
Also read: AE Champion of MPL! Thin Win From Aura Fire 2-1!
Don't forget to visit other articles for other latest update information.
Thus the information regarding Comeback Luminaire EVOS Legends Strengthens MPL S8 Defense! hopefully useful, thank you.