Hola Vicigers! This time we will discuss about gun skins that are suitable for you if you want to increase the rate of fire in gameplay Free Fire.
The game is still at number one charts The Play Store in Indonesia is named Free Fire, with games which has a theme or genres battle royale has many advantages that are no less competitive with games other top rankings.
In games This FF you can play it with mode which is set to play online solo or alone, duo or both, and squad or the usual team of four. By having many different characters in it.
Cheapest Free Fire Products!
Arif_budiman
IDR 50,000
62%
IDR 18,900
Games You can play this by choosing the characters available there, there are many characters that you can choose and see skills that each character has, try to understand skills of that character and take advantage of skillsher best.
Interestingly, apart from being seen from skills and the characters inside games In this FF, you might sometimes get bored with the appearance or weapons that are commonly used by these FF characters.
What's interesting is that you can get skins to change either the appearance of your character, or the weapon used by your character.
To get skins there are several ways, of course one of which is that you can get it by buying it with money top-up to the application games that, you can also follow the tutorial that kadan gives skins free.
For those of you who want to get skins for free there are also several ways, there is by doing events who wins the challenge given by FF or you follow giveaway skins, etc.
For more details, information to follow and get skins You can monitor it for free via Instagram and official social media from games This Free Fire.
Previously, maybe there were still those who did not really understand what it was skins no? Here maybe we will discuss a little more about the meaning of skins What is that
So, skins there are generally two namely skins clothes and skins weapons, for skins the dress is the appearance outfits or pairs of clothes that can be worn by your character in the FF game with a different look than usual.
Whereas for skins the weapon is more or less the same appearance or appearance of the weapon that you will use in the game with a different appearance but sometimes there is also a little additional power when you get skins.
For skins the weapons that were previously explained try for you if you are interested or interested in buying skins weapons you can pay attention to so skins which you would buy if you could have one rate of fire the good one.
What's that rate of fire?
Intent of rate of fire What is that anyway? So, the term from rate of fire The point itself is how many bullets can be fired from a weapon in a certain amount of time.
An example for weapon A can fire 12 bullets in 1 minute and also other examples. That's one of the important things in games FF when you want to buy skins which is in Free Fire.
Besides, for appearance alone, you must also buy it skins weapon wanted upgrades the weapon is definitely better than the previous quality, not only in terms of appearance. so therefore rate of fire is one of the things you should pay attention to when buying skins.
The influence of that weapon rate of fire the good thing is that it definitely affects the shots that you will aim at your enemies which will make the use of the weapon more effective when used.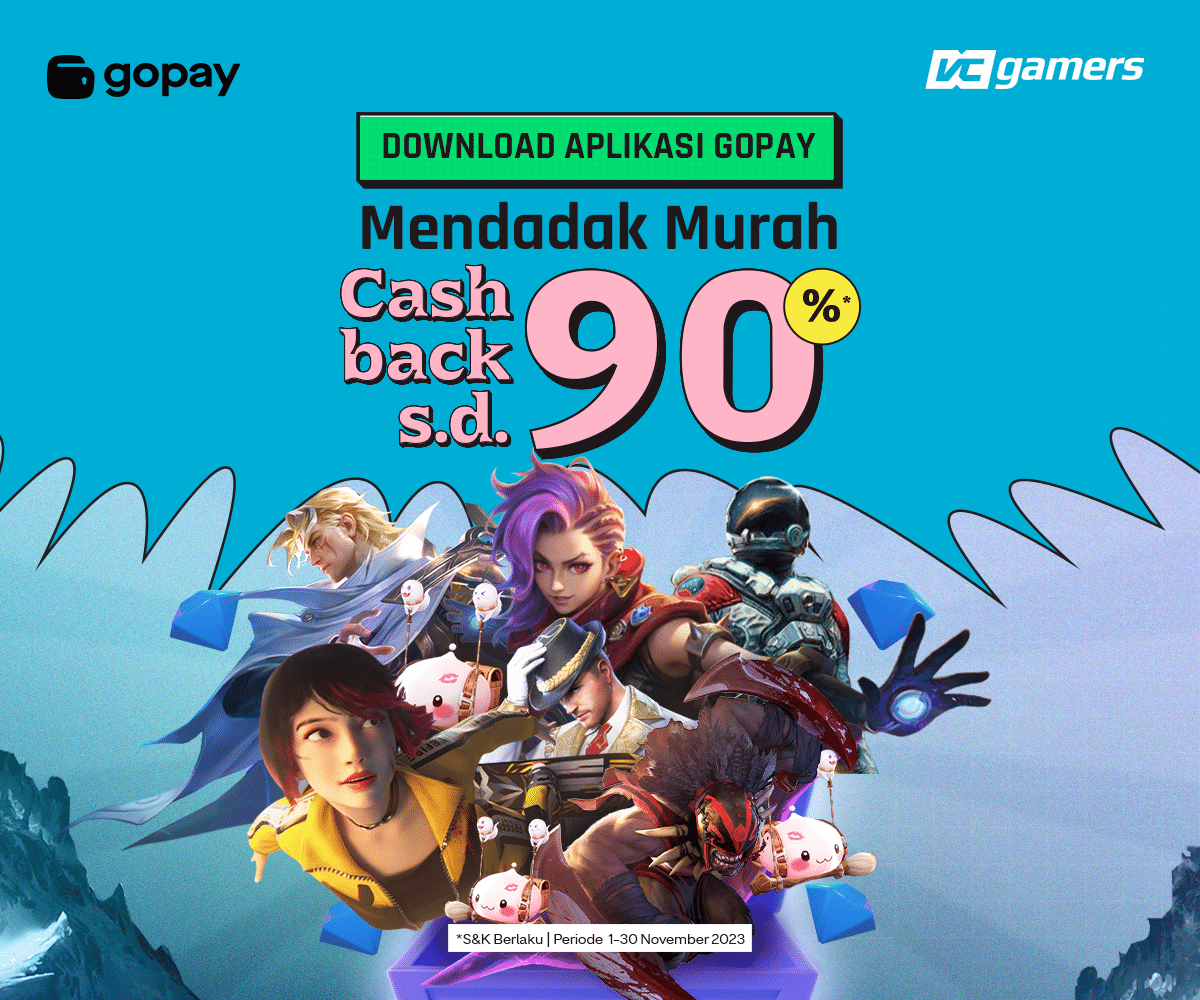 Weapon recommendations with rate of fire the good one
Gun skins SCAR Sci-fi Titans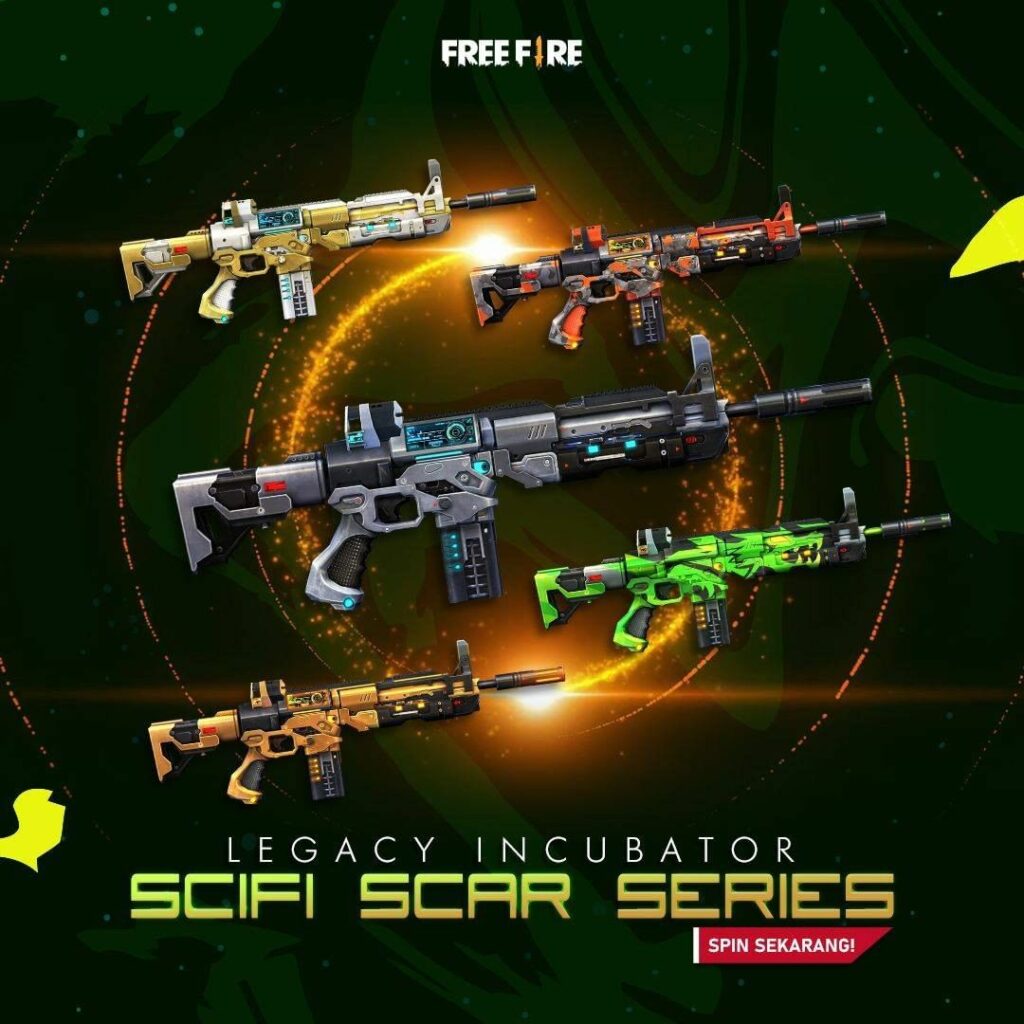 For the next one skins as an enhancer rate of fire the highest for the SCAR category. Skins this is present in the same incubator as SCAR Scifi with the theme of high technology in the future.
On Titan skins, with the SCAR display it will turn into a very robotic look with color silver there are few details metallic blue.
Gun skins SCAR Playboys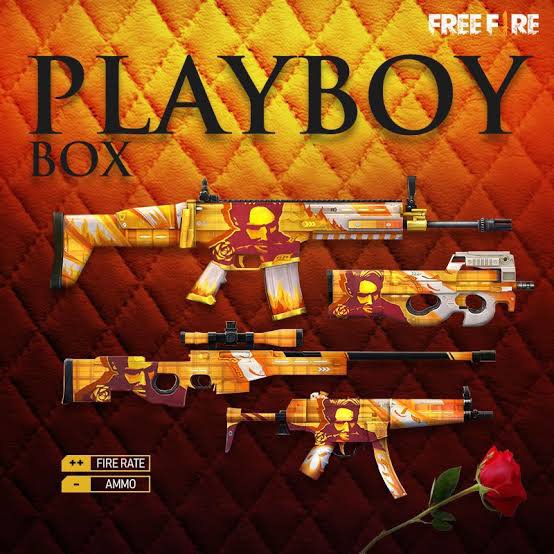 Skins next for the SCAR category is playboy skins. By using skins this you can improve rate of fire your weapon is about 2 points. By increasing speed and shooting more deadly.
How are you interested in buying one of these skins that? You can buy skins so that you can increase your skills in playing FF Lol!
Also Read: Wow! Vynnn Becomes Last MPL S8 PlayerAnnounced ir RRQ Hoshi!