Pro Player Mobile Legends, RRQ Vyn left his current team, Team RRQ. This was announced directly by RRQ's official Instagram account.
Delivered that RRQ Vyn is one of the oldest players in the team. The owner of the real name Calvin has also participated in various competitions and won a number of achievements while carrying the name RRQ.
"Calvin or RRQ Vyn is one of the players with the longest tenure in Team RRQ. He has given various trophies and achievements during his struggle to bring RRQ's name to MLBB," wrote the statement on RRQ's official Instagram account.
Arif_budiman
IDR 50,000
62%
IDR 18,900
RRQ is also grateful for Vyn's dedication and struggle while playing with the Mobile Legends team.
"Today is the last day of his journey with us. Thank you for all the ups and downs that you went through with the RRQ Team big family," said RRQ.
Vyn also commented on this. Through his Twitter account, Vyn expressed his gratitude.
The news about Vyn leaving his team received comments from various parties.
His former teammate at RRQ, Renbo expressed his gratitude to Vyn. "Thank you captain," he wrote.
Also read: Get to know RRQ Vyn more closely, let's take a peek at his profile
Vyn Leaves RRQ Team
Vyn revealed the reason for leaving the RRQ team. He stated this in a video uploaded on the RRQ YouTube channel.
Some of the reasons he left were because he needed a new atmosphere because he had been at the same level repeatedly.
He admitted that this had been conveyed to RRQ management. As a result, he received a good reception where the management also supported his decision.
"The reason I left is because I feel like I'm already stag, it's like I've been at the same level many times and I need a new atmosphere. We also talked to RRQ's management from the point of view of RRQ's management, they also support it. Yes, I was quite relieved there," said Vyn.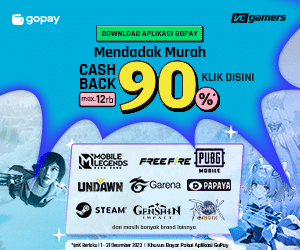 Vyn felt that his decision to leave RRQ was the best for himself, the team and also the management of RRQ. He also felt that the team needed a change and he needed a new environment.
"Because in my opinion this is the best decision, for me, for the team and for management as well, because I've been around for a long time. And indeed the results can be said yes even though they have produced many champions but it's just the same level, right, so it really needs a change. I feel that the team needs change and personally I also need a new environment," he said.
Also read: Wow! Vynnn Becomes the Last MPL S8 Player Announced by RRQ Hoshi!
Cheap, Fast and Safe Top Up Mobile Legends only at VCGamers Marketplace!