VCGamers held an event titled Game Your Way with many attractive prizes. You can take part in this event to get HP to ROG laptops.
Apart from that, there are also many attractive prizes in the event held by VCGamers this time.
The way to get prizes in this event is also very easy. The first thing you have to do is join Discord VCGamers.
The VCGamers community on Discord is a dynamic and diverse community for connecting gamers, content creators, $VCG Token investors and everyone else to interact.
You can bring these prizes home by participating in all the activities in them, collecting points and exchanging them easily.
Also read: Schedule of events on Discord VCGamers 1-7 August 2022
How to Join Event Gaming Your Way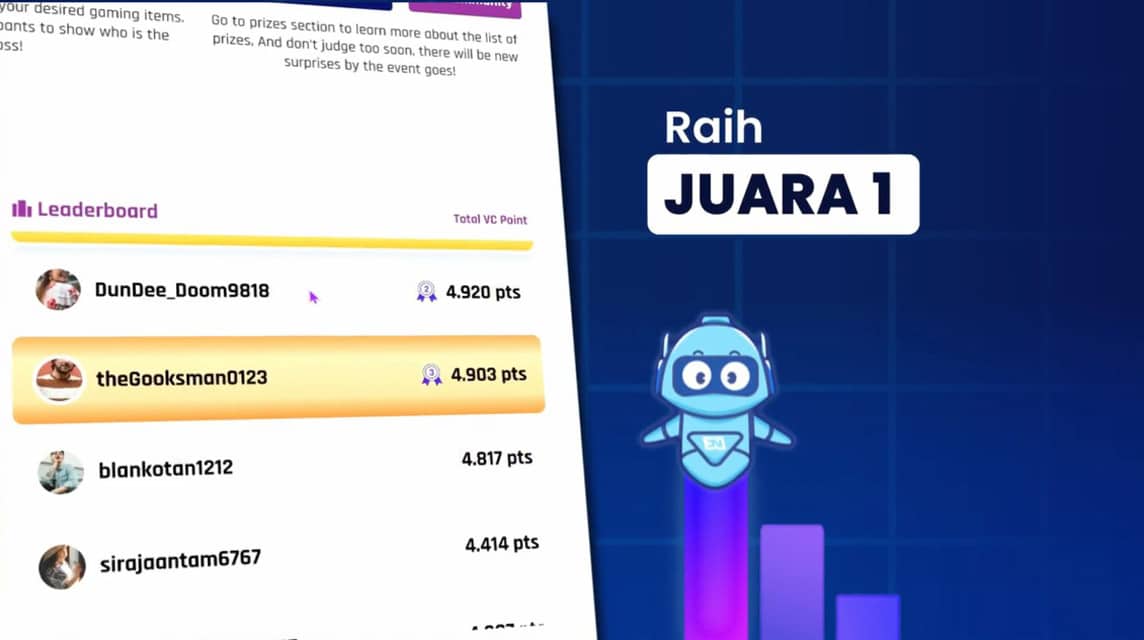 You can join events Game Your Way from VCGamers easily.
Even so, you will also very easily get points.
Let's see!
Also read: Exciting Events on VCGamers Discord Await You, Hurry Up and Join!
How to join the #GamingYourWay event?
Login to Discord at the top, then click "Join Community". Follow the events every day and earn points!
How to get points at #GamingYourWay?
Every activity in the VCGamers world (such as participating in events, shopping, or transacting VCG Tokens), will get a number of points.
These points can later be exchanged for prizes of your dreams.
What does it take to join #GamingYourWay?
Just ID Discord and follow the events, free of charge!
How to get maximum #GamingYourWay points?
Keep up with the events on Discord, click "Join Community" and don't miss any daily activities!
You already have a lot of #GamingYourWay points, how do you exchange them?
Scroll up to see the "prizes" section then redeem the prize you want.
Also read: Exciting Events on VCGamers Discord Await You, Hurry Up and Join!
Win Prizes at the Gaming Your Way Event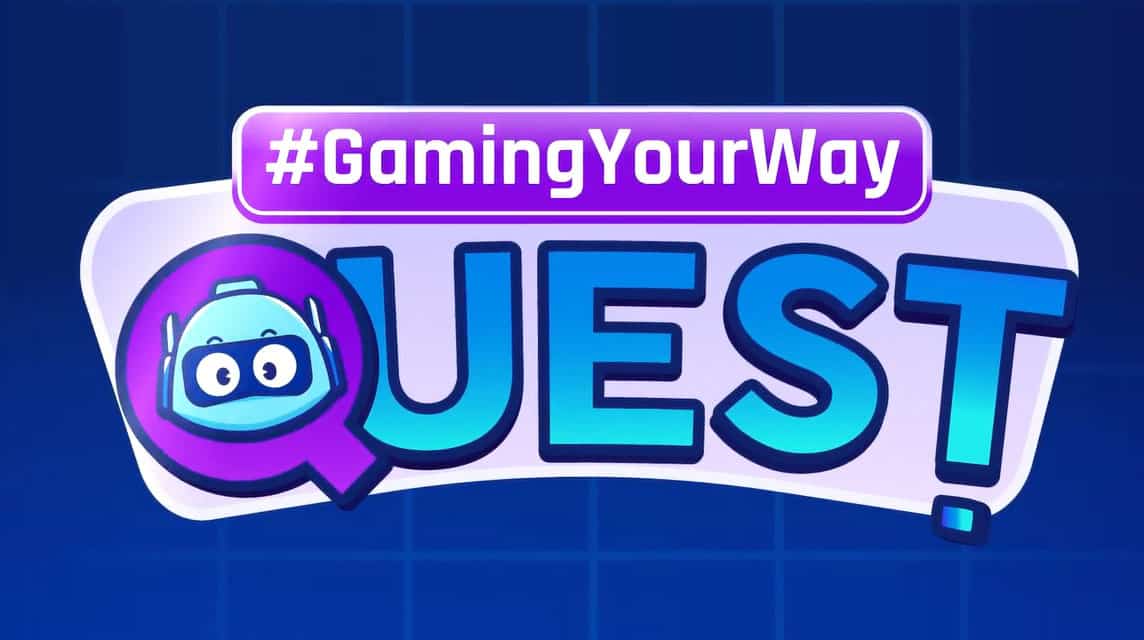 Apart from providing attractive prizes, you can also get other benefits.
Of course this will really help you.
Find New Gaming Friends
Make new friends while engaging in the best spectacular events.
Eits, you can also get your own game team by joining Discord VCGamers.
Collect Points When You Shop
Get points when you buy the game items you want.
Compete in participants to show who's boss!
Get Spectacular prizes
Go to the gifts section to learn more about the gift list,
And don't judge too quickly, there will be new surprises after the event!
Activity on Discord VCGamers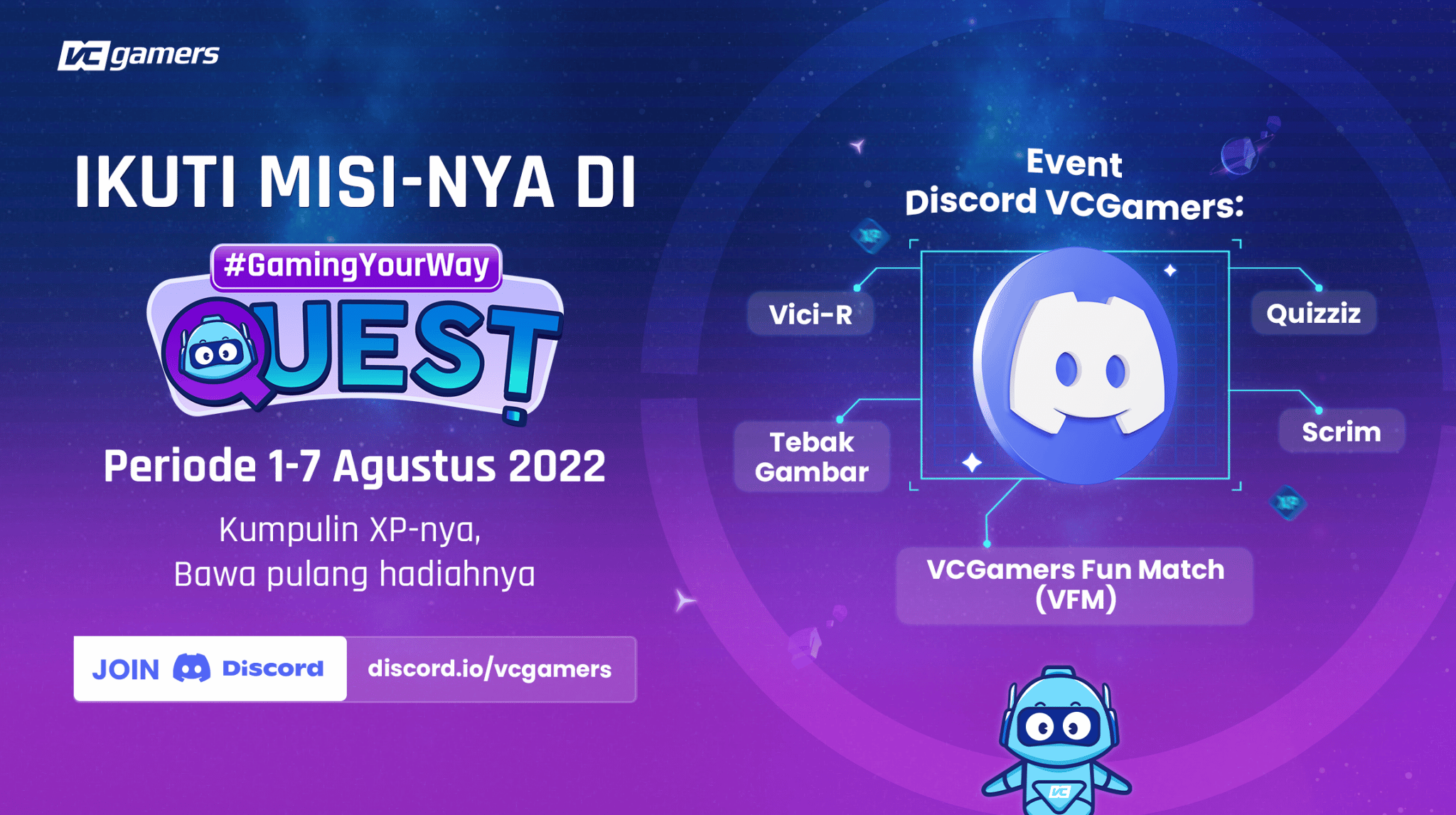 You may be wondering what activities are on the VCGamers Discord.
There are a variety of interesting activities that you can do to get points and exchange them for available prizes.
Here are a number of exciting events at Dicord VCGamers where you can collect points and then exchange them for your dream prizes.
Some of these events are VCGamers Fun Match (VFM), Radio, Guess the Picture, Quizziz and Scrim.
About VCGamers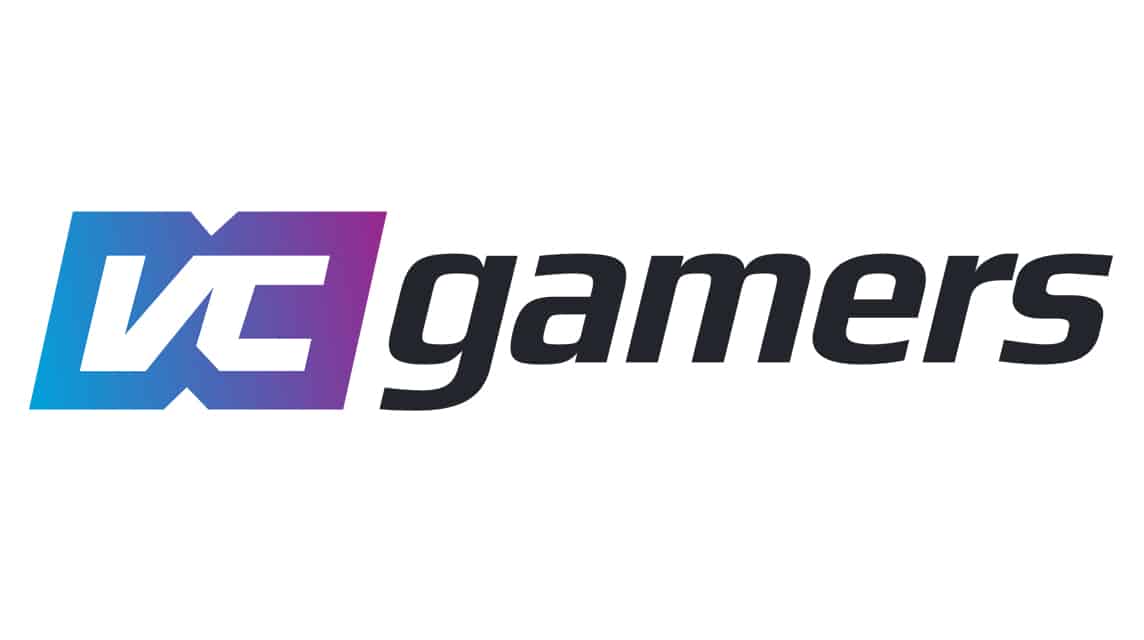 VCGamers is the pioneer of the Web 3.0 ecosystem for Indonesian gamers.
VCGamers was born from the gaming community which then presents a safe and trusted marketplace to meet the needs of gamers.
In mid-June 2021, VCGamers received seed funding of US$2.6 million or equivalent to IDR 37.3 billion led by Venture Capital Global, BEENEXT and Rans Venture.
In early 2022, VCGamers launched a crypto asset named $VCG Tokens which operates on the Binance Smart Chain (BEP 20) network and Ethereum.
$VGG Token has been listed on PancakeSwap, UniSwap and Indodax and has passed the Certik audit.
The $VCG Token built on a platform-agnostic and game-agnostic social trading network will later be used as a whole to support the VCGamers ecosystem.
Until now, there have been a number of features that have been launched by VCGamers. Among them, $VCG Staking, $VCG Swap & Bridge.
Going forward, VCGamers will also launch the NFT Marketplace.