Hello Vicigers, here we will discuss about Valorant This guide. There are many technical issues that players can encounter when trying to play Valorant. Some have easy fixes while others require a little more effort.
No game in the world is perfect. Bugs and errors are common in all games.
Therefore, to ensure your smooth gaming experience, game developers try our best to minimize the problems players face. However, while errors can occur on the developer's side, some can also occur from the client side.
The Cheapest Valorant Product!
Arif_budiman
IDR 50,000
62%
IDR 18,900
For example, the "Game Requires a System Restart to Play" error in Valorant entirely caused by an error on the part of the client.
This article will provide an in-depth guide on how to fix technical issues in Valorant.
Also read: Order of Valorant Ranks from Lowest to Highest
Valorant Guide: How to Fix "Your Game Requires a System Restart" in Valorant
Possible Causes of "Your Game Requires a System Restart"
This error is often encountered by players who have recently installed Valorant on their computers, but it is relatively easy to solve. Players usually experience this problem because Riot Vanguard needs to be initialized on the first system restart.
Vanguard Valorant anti-cheat specially developed by Riot Games to fight cheaters by integrating anti-cheat with the system kernel. It's very important to run Riot Vanguard, because without it, the game won't start.
There are many ways in which users can resolve issues regarding Vanguard Valorant. All solutions are listed below:
Restart PC After Game Installation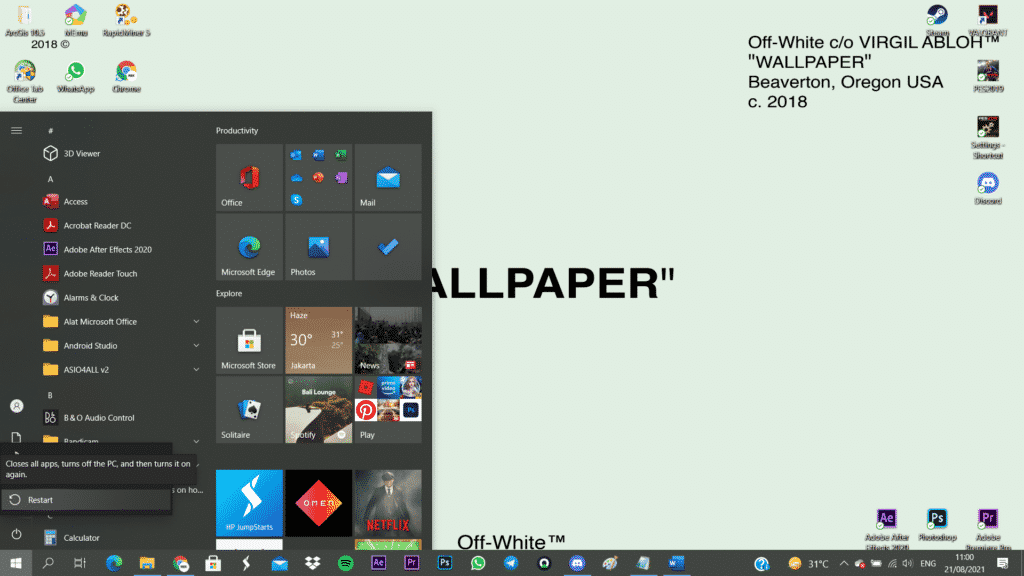 After installing Valorant, players sometimes forget to restart their PC. The steps to follow after installing the game are as follows:
If an error appears, players should close the Riot client and prepare to restart by closing everything on their PC. After closing everything, players need to enter the windows menu and restart their PC. When the PC restarts, players should open the Riot client and they may find that the issue has been fixed.
Complete the Valorant Reinstall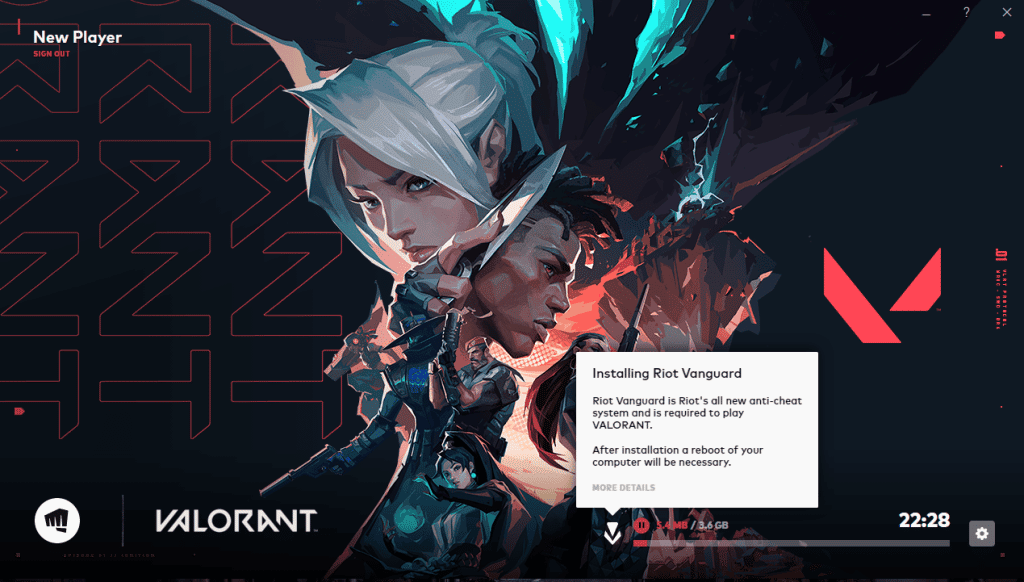 Errors may appear due to improper installation of Valorant, so reinstalling is still a solution. The steps to reinstall Valorant are as follows:
Go to Programs and Features settings and open it by double clicking on it. Look for "Riot Vanguard" and "Valorant" in the Programs and Features window and uninstall them one by one. Upon completing the uninstall, the user must visit the Riot Games Website to download the Valorant installer and install the game. After completing the installation, players must restart their computer and start the game in Administrator Mode.
Contact Riot and Valorant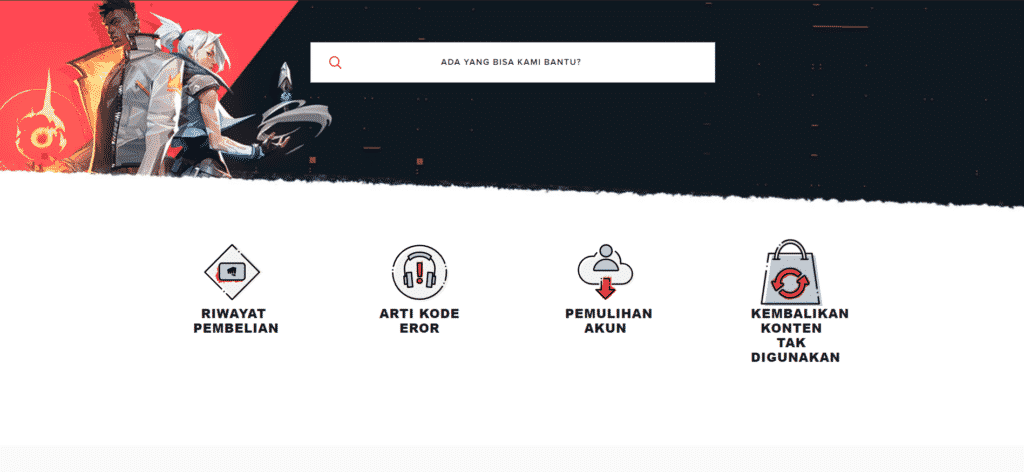 In this Valorant guide article, if the problem persists, you can contact Valorant and Riot Games. You must have never found a way to solve the problem with the error you are experiencing.
You can directly open the official website Valorant and make a complaint there. You can immediately click on the 'Support' section and there it will immediately take you to make a complaint about what you experience during in-game or when you get any complaints.
Also read: Valorant's 17th Latest Agent Leak "Deadeye"
All games are never free from errors or bugs. Of course, in any game and no matter how good the game we play, there will definitely be one or two mistakes. So things like that are only natural for developers.
Even the developers expect what complaints you experience while in the game. They need information to further improve the performance of the game you are currently playing.
In this valorant guide segment, we only discuss the possibilities that will occur if an error occurs and how to deal with it. So don't miss the other Valorant guide segments, only at VCGamers.com.
Thank you for reading the Valorant guide article this time and don't miss any further news.
Also read: Shroud Tells His Reasons For Switching From CS:GO To Valorant
Maybe this time the discussion of the article will end here and don't miss the updated news about Valorant and other games, only at VCGamers.com.