FF membership can provide many advantages for players. So, many FF players want it.
Free Fire is one of the most popular royale games today. To access premium features such as skins and diamonds, you can buy weekly or monthly ff membership.
Also read: Monthly and Weekly FF Membership, Get Lots of Benefits! 
What is FF Membership?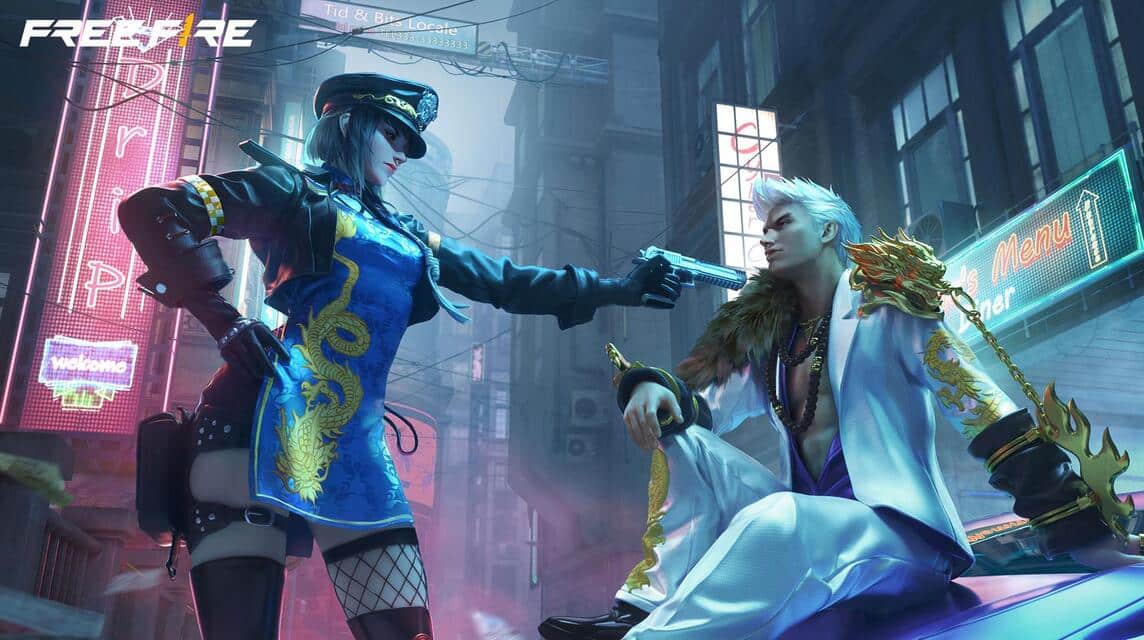 Memberships FF is a premium package that can open access to various benefits only on Free Fire. The advantage that you can get is getting diamonds, special skins, and other unique prizes that can only be obtained by becoming a member. 
Cheapest Free Fire Products!
Arif_budiman
IDR 50,000
62%
IDR 18,900
The Free Fire membership feature consists of two types, namely weekly membership and monthly membership. If you activate the weekly subscription, you will get diamonds and other rewards for a week. 
Meanwhile, if you subscribe to FF every month, you will get various prizes and good content for one month.
Through this process, FF team can save time and money. The reason is, besides being able to get gift boxes at low prices, you can also get various items in one transaction.
How to Buy FF Membership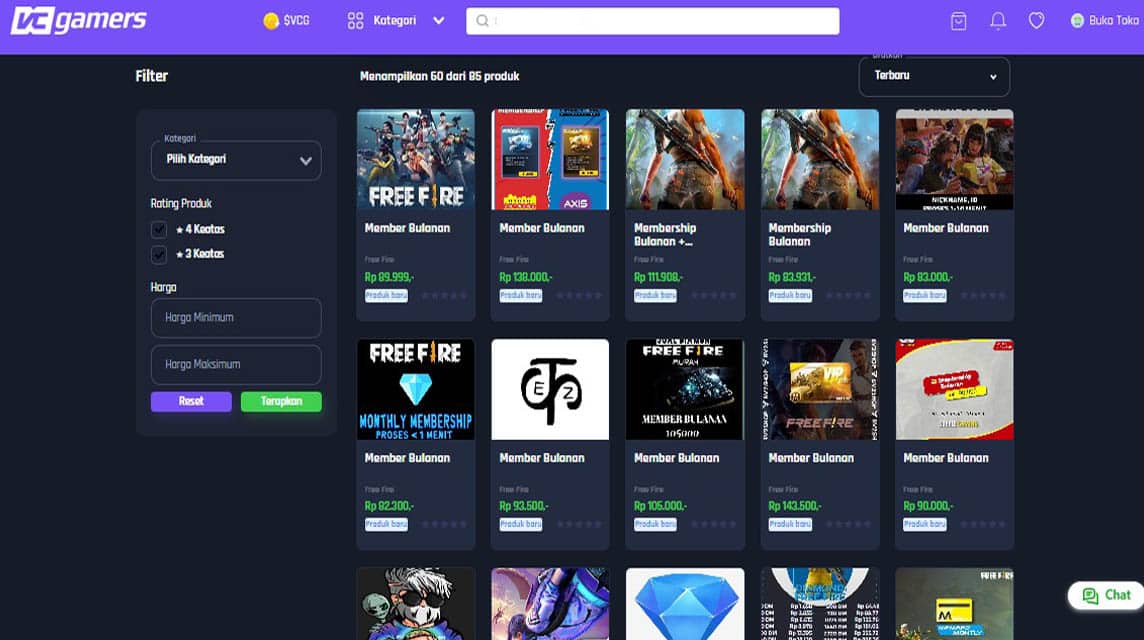 To buy a Free Fire membership, you can access the game purchase page or through Garena's subscription service. 
Apart from that, players can also buy subscriptions from various FF top up sites such as VCGamers. At VCGamers, you can buy a Free Fire subscription at a low price and there are various choices.
Get Free Fire Booyah Pass Season 5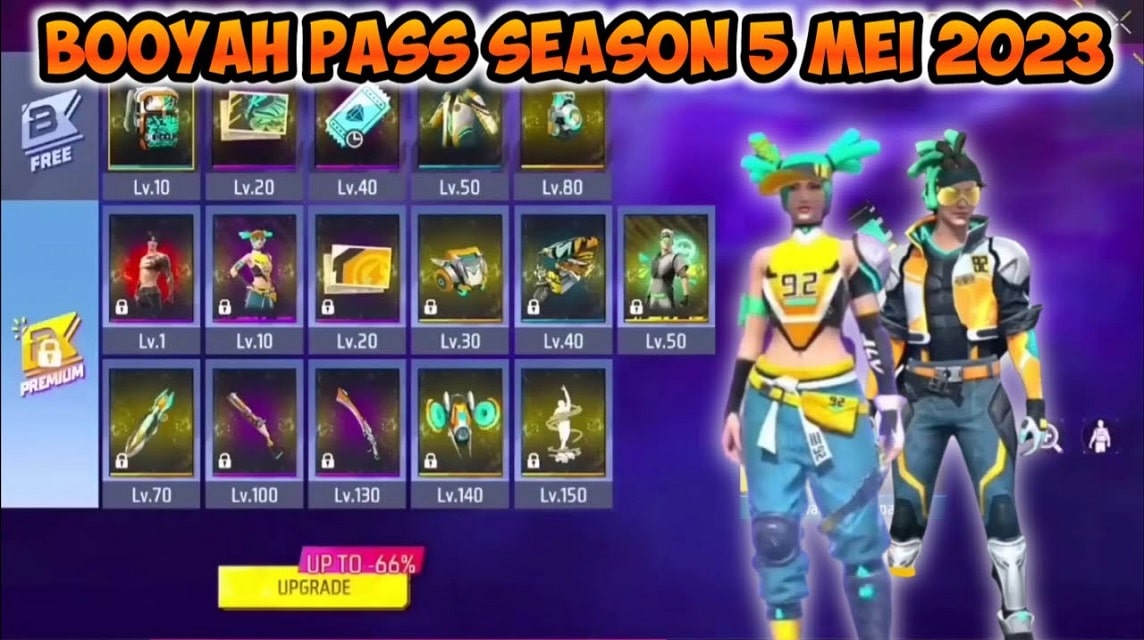 By subscribing to a Free Fire membership, you also have the opportunity to be one of the first players to get the Free Fire Booyah Pass Season 5 for May 2023.
Garena has introduced a new Booyah Pass in Free Fire MAX, and the fifth season of the pass is called Neon Drifterz. 
You have until the end of May to access the pass and win various prizes, including a tempting gun skin. 
This pass has two paths, free and paid, with the latter offering superior rewards, including most of the permanent rewards.
Players who want to get all the prizes can upgrade their pass using diamonds. However, they still have to complete missions to get EXP or buy the level using membership or diamonds to get all the prizes.
At the beginning of every month, the developer releases several themed cosmetics into Free Fire MAX as part of the Booyah Pass. Season 5 starts on May 1, 2023, and has many excellent items up for grabs.
Also read: 6 Teams that Qualify for the Playoff Round of MPL ID Season 9
Some of the most important prizes in Free Fire MAX Booyah Pass Season 5 are as follows:
Level 1: Chest Selection Pet Booyah Pass

Level 10: Bundle Freestyle Spins and Moonwalker Backpack

Level 20: Zesty Rollers Banner and Skate Mania Banner

Level 30: Grenades – Spins & Dips

Level 40: Tuk Tuk – Bright Stripes

Level 50: Skater Jacket and Freestyle Brake Bundle

Level 60: Zesty Rollers Avatar and Skate Mania Avatar

Level 70: Wheel of the Future

Level 80: Zesty Rollers Loot Box

Level 100: Cost Breaker – Moonwalker

Level 130: Roller Cleaver and Galaxy Hyperbook Token Selection Chest

Level 140: Zesty Roller Backpack

Level 150: Emote Grace on Wheels

Level 151 and above BP S5 Deluxe Crate (Repeat Reward: Claimable for every 1 Battle Pass Level Up),
As part of the Booyah Pass Season 5 , Free Fire MAX players can buy upgrades or do spins for a chance to receive them at a lower price. 
If the user chooses the previous route, you can buy the Premium variant for 499 diamonds or Premium Plus for 999 diamonds.
If you spin, you have five items in your prize pool, including Cube Fragments, Diamond Royale Vouchers, Pet Food, Weapon Royale Vouchers, and Booyah Passes. 
Also read: Let's take a peek at the Evos Esport FF Team Profile, What's it like?
The cost of a round starts at nine diamonds, with the cost gradually increasing with each subsequent spin of 19, 49, 99 and 399 diamonds. Thus, users are guaranteed to get a pass for 575 diamonds or lower.
So, you can top up the cheapest and fastest FF membership only at VCGamers Marketplace right now!