Are you still updating with the Motorola brand? Even though this brand has left Indonesia, its work globally still deserves a thumbs up, even now this brand is being rumored to be working on a new series, namely the Motorola Edge 2.
Also read: Latest Rumors Huawei Mate 50 Pro Equipped with Jumbo Battery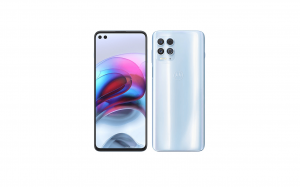 Motorola Edge 2 Appearance Rumors
Motorola Edge and Motorola Edge+ were announced in April 2020 last year, followed by Motorola Edge S earlier in February this year, and now it looks like the Motorola Edge 2 is coming soon, with three more Motorola Edge models.
Cheapest Top Up Social Live!
Arif_budiman
IDR 50,000
62%
IDR 18,900
https://t.co/PgjrgYoWAY pic.twitter.com/3pDLw0mmzQ

— E (@evleaks) April 25, 2021
Evan Blass (a leaker with a great track record) tweeted the names of four new Motorola phones dubbed Motorola Edge Sierra, Motorola Edge Berlin, Motorola Edge Berlin NA, and Motorola Edge Kyoto, although we hope this is just a codename commonly used for a smartphone.
Although Blass didn't share any other details other than the fact that all four are listed for this year, Techniknews and Adam Conway of XDA Developers have studied camera details for the Kyoto model which he says he got from a "reliable source".
The Motorola Edge Kyoto is believed to have a 108MP main camera, with the same sensor as the Moto G60. This cellphone is also said to have an 8MP ultra-wide camera, which can also take macro pictures, and depth sensors of 2MP. On the front it also seems that this cellphone is believed to be embedded with a 16MP or 32MP selfie camera.
Berlin, Berlin NA, Kyoto and Sierra
Based on these specifications, it is likely that the Motorola Edge Kyoto is the lowest series of this model, considering that the Motorola HP in the Edge series has pretty good specifications or can be categorized in class high end.
So maybe Motorola Edge Kyoto will launch as Motorola Edge Lite or something.
The Berlin and Sierra may be the Motorola Edge 2 and Motorola Edge 2 Plus, with the Berlin NA possibly a slightly revamped version for the North American market, but again that's all speculation for now.
Considering how little we know about this cellphone, we also haven't gotten a render image which might turn out to be an image of this cellphone, so we also can't provide more information which might actually keep you away from the actual information.
But you might not be too surprised if at least some of these phones land in the next few months.
Don't miss it to always get the latest and complete news updates about games. Starting from new game reviews, tips and tricks and so on. Just follow the account Instagram VGamers and Channels YouTube yes. Come on! Join the community on Discord VCGamers, the largest gamer community in Indonesia discord.gg/EDWvQ9jQEp