The DKI Jakarta Provincial Government visited the VCGamers Office in the Kemang Pratama Area, Rawalumbu, Bekasi City on Thursday, August 11 2022. The meeting was attended by the Head of the DKI Jakarta Provincial Population and Civil Registration Office, Budi Awaluddin.
Budi and his entourage were welcomed VCGamers management namely Co-Founder & CEO of VCGamers, Isya Sony Subrata, Co-Founder & COO of VCGamers, Hartanto Lee and Co-Founder & Chairman of VCGamers, Wafa Taftazani,
How did the meeting go? Let's see!
Also read: NGOBRAS: Complete Missions on the VCGamers Discord Group and Win a ROG Laptop!
DKI Provincial Government Visits VCGamers Office
Co-Founder & Chairman of VCGamers, Wafa Taftazani, said VCGamers and the DKI Jakarta Provincial Government discussed a number of things.
On this occasion, the Provincial Government of DKI Jakarta and VCGamers discussed the potential for a partnership with the first metaverse in Indonesia, RansVerse.
Among them is the potential for a partnership between the DKI Provincial Government and VCGamers in terms of opening public services in the metaverse.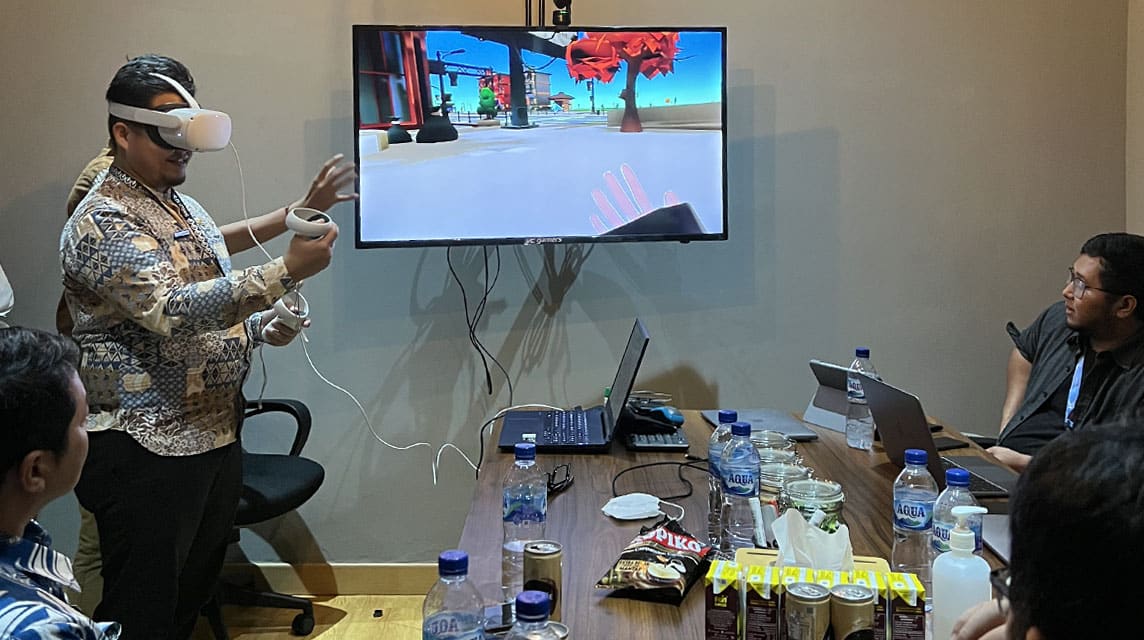 "We discussed potential partnerships to support efficient and safe public services for 11 million Jakartans using blockchain technology," said Wafa.
Wafa added, this would later make it possible to provide easy, interactive and fun public services.
At the meeting, the Head of the DKI Jakarta Province Population and Civil Registration Office, Budi Awaluddin, also tried surfing on RansVerse using a VR device.
Also read: $VCG Token Officially Registered at Bappebti
About RansVerse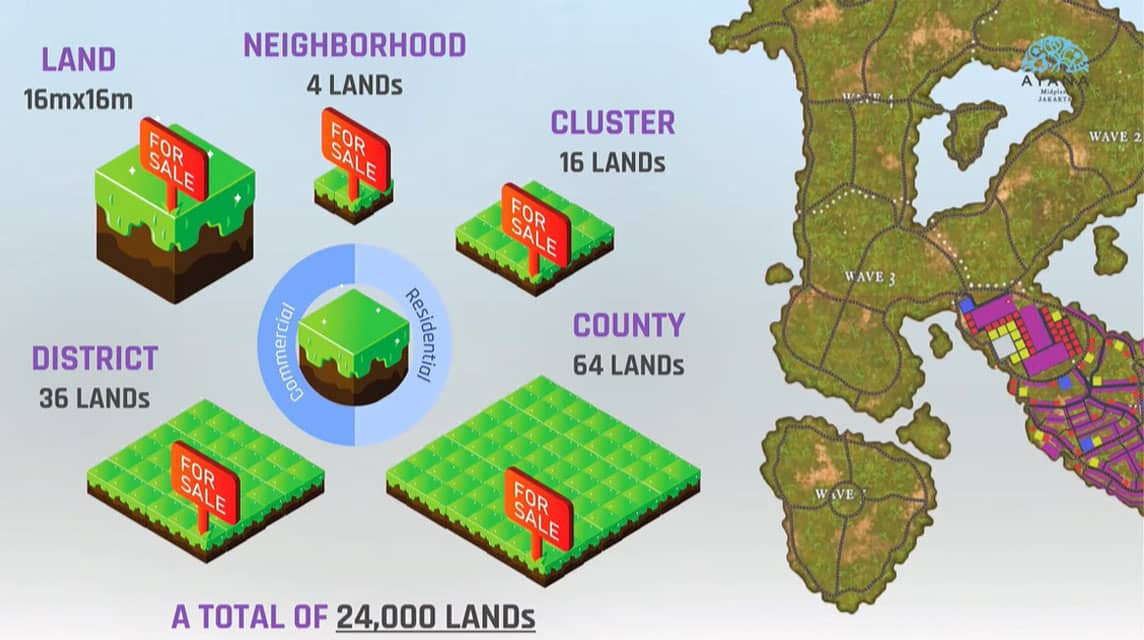 RansVerse is the first metaverse in Indonesia built on the collaboration of RANS Entertainment, VCGamers, Shinta VR and UpBanx.
Within the metaverse with blockchain technology, RANS Entertainment is the owner of the intellectual property, VCGamers is the blockchain infrastructure developer, Shinta VR is the world metaverse developer and UpBanx is the financing and liquidity partner.
Thus, $VCG Token becomes a medium of exchange in RansVerse.
All assets in RansVerse are Non-Fungible Tokens (NFT). There are many activities that you can do in RansVerse.
The RansVerse Builder feature in the metaverse is a basic feature that allows players to create items in the form of NFTs, sell or buy them to invest, and give gifts to others.
The NFT can also be traded on the VCGamers NFT Marketplace using the $VCG Token.
RansVerse continues to expand our partnerships with brands, content creators, gamers and game developers to make this a meaningful platform that includes local and international gaming communities.
Until now there have been a number of strategic partners who have been present at RansVerse. Among them School of Business & Management Bandung Institute of Technology (SBM ITB), EIGER Adventure and Kabaaverse.
Also read: RansVerse Collaborates with Indonesian Game Association (AGI)
About VCGamers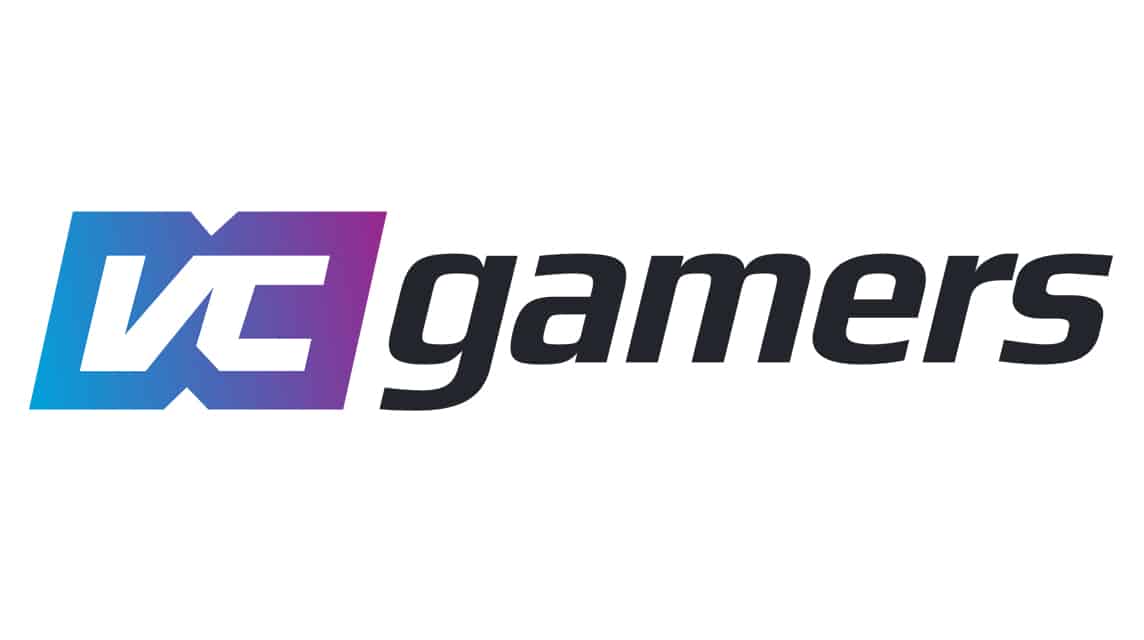 VCGamers is the first Web-3 social commerce platform in Indonesia which is a place for gamers to interact and connect with each other.
VCGamers currently has products like VC Markets which is a special container for selling in-gaming items.
VCGamers also launched a crypto asset named $VCG Tokens which can be used as a whole to support the VCGamers ecosystem. $VCG Tokens operates on Binance Smart Chain (BEP 20) and Ethereum (ERC 20).
$VCG Token that has been registered at Bappebti built upon a platform-agnostic and game-agnostic social trading network, NFT token and asset staking will be universally integrated through the existing Infrastructure and community.
Thus benefiting any metaverse it is connected to.
VCGamers has raised US$2.6 million or IDR 37 billion in seed funding from BEENEXT and Rans Venture in mid-2021.