Genshin Impact famous for its majority of female characters as playable characters.
In total, up to update 4.0, there are 50 female characters out of a total of 71 playable characters who have been released by Genshin Impact.
Although there will be additional male characters such as Neuvillette and Wriothesley in update 4.1 In the future, there are still many female characters that will be released in the next update.
Cheapest Genshin Impact Products!
Arif_budiman
IDR 50,000
62%
IDR 18,900
Of the many characters, some of the famous characters are very strong and OP in addition to attractive and beautiful designs.
After Wriothesley and Neuvillette, various female characters from the Fontaine region will also be released. The following is a list of female Genshin Impact characters that you must get!
Also read: Genshin Impact and Pizza Hut Collaboration Comes to Indonesia, Save the Date!
5 Female Fontaine Characters in Genshin Impact that you must get
Furina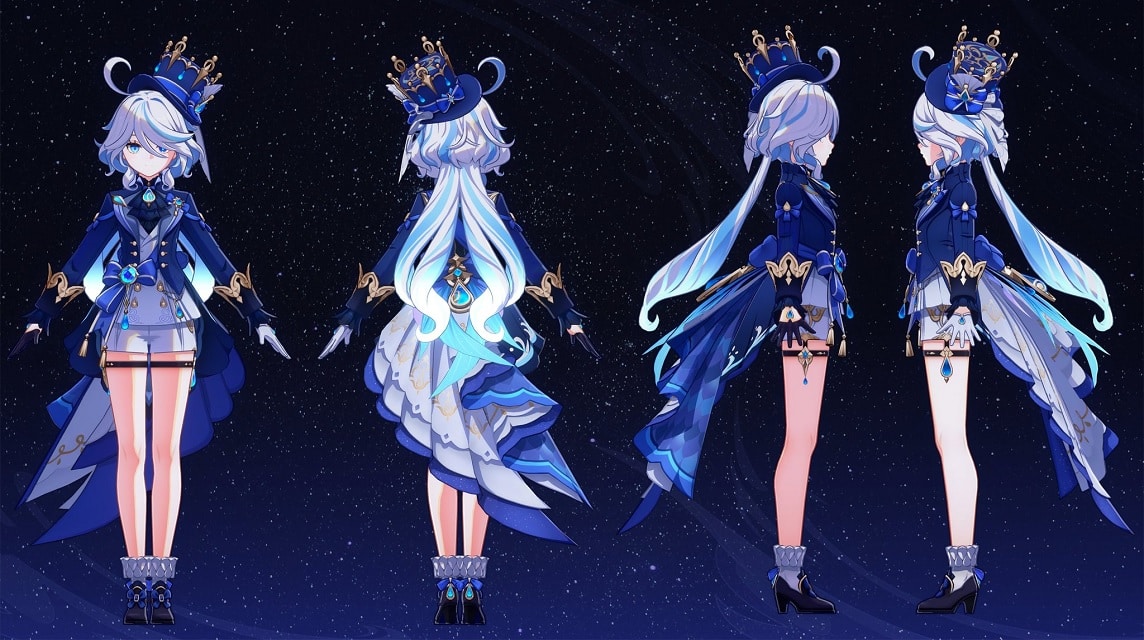 Furina is another name for the Hydro Archon who leads Genshin Impact's newest region, namely Fontaine.
Furina will be the next female character released by the game in the next patch update. Character estimation This one, which has another name, Focalors, was released between update 4.2 onwards.
Of course, Focalors will be characters with 5 star rarity using the Hydro element. Apart from that, Hydro Archon will also use a sword as a weapon. 
However, considering that Archon characters usually do not use Vision, it is not yet known whether Arkhe, Ousia or Pneuma, will be used by the character.
Also read: Next Genshin Impact Banner Prediction and Schedule
Arlecchino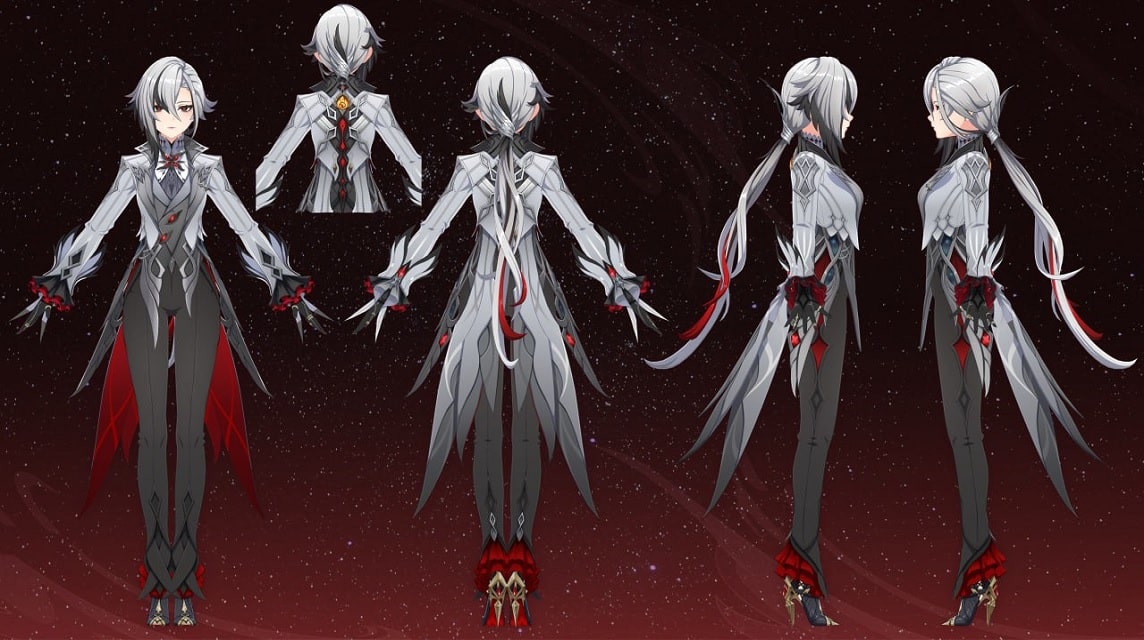 Diplomat Fatui Harbinger For the Fontaine region, it is reported that there will also be a female character that you can get through gacha.
Arlecchino is rumored to be using Pyro elements when seen from the character design rendering by a leaker named Mero. 
Mero also added that Fatui Harbinger, whose codename is The Knave, will use Polearm weapons to fight.
Arlecchino is rumored to be released after patch update 4.3 in the future along with a 4 star character from Sumeru named Bennu.
However, this news is still confusing because Arlecchino in Storyline Archon Quest will only appear in update 4.1.
Arlecchino will play an important role in the Fatui mission and seems to have a special attachment to Fontaine.
In the previous Archon Quest, Lyney told Traveler that Arlecchino was indeed targeting Hydro Gnosis.
However, the leader of the House of Hearth has asked the Tsaritsa for permission to use the power of Gnosis to prevent the prophecy that says Fontaine will drown.
Also read: Genshin Impact 4.1 Special Program Recap: Wriothesley, Neuvillette, and Others
Navia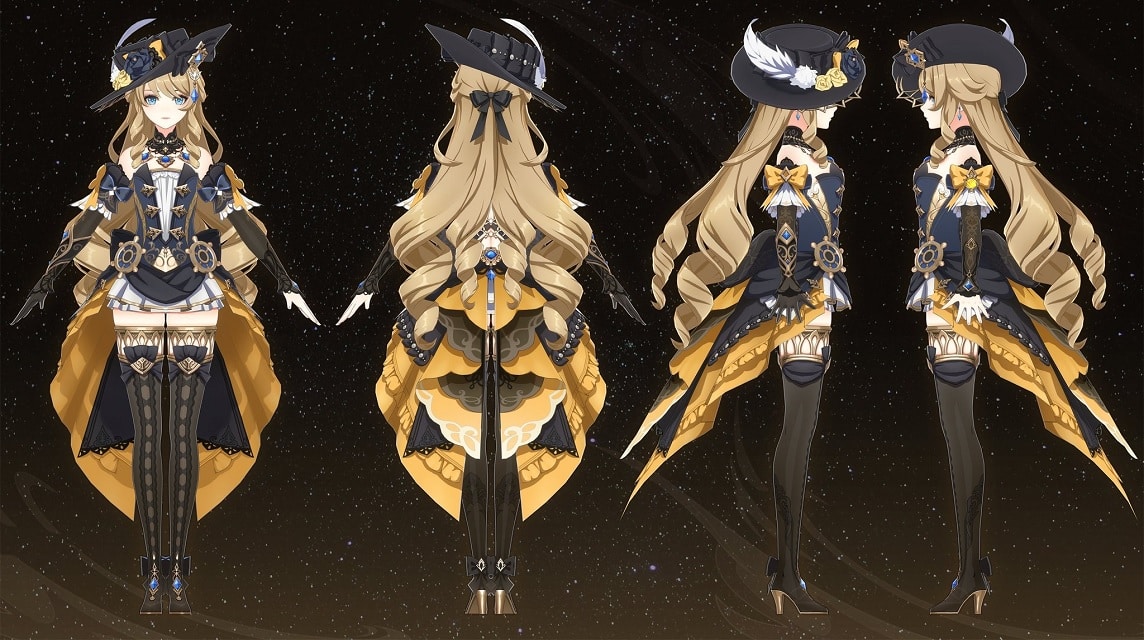 For those of you who have completed or are currently completing Fontaine's Archon Quest, you will certainly be familiar with the character Navia.
The president of the Spina di Rosula organization is also confirmed to be the next 5 star female character to be released.
It is very likely that the character who is rumored to be using Geo elements will be released in the next 4.4 update.
The weapon that Navia will use is Claymore. This has been confirmed from one of the Archon Quest cutscenes where Navia fights with this large sword.
Navia also finally became the next Geo character to be released considering that it had been almost several months since there had been no more Geo characters besides Yun Jin.
Clorinde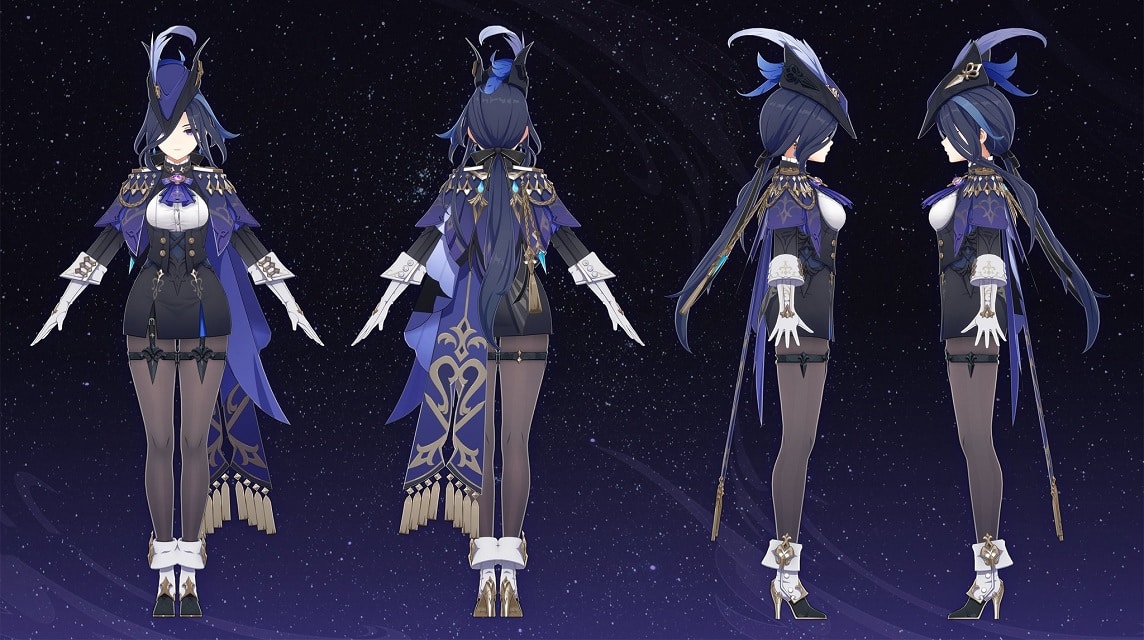 Champion Duelist and also Bodyguard from Hydro Archon is confirmed to be the next 5 star character that you will get in the next 4.4 update.
From the Genshin Impact 4.0 trailer, it can be seen that Clorinde will use Electro and Sword elements as weapons.
Another interesting thing about Clorinde's gameplay mechanic is that it involves weapons such as pistols as one of the attacks.
This can be seen from the Overture Teaser: The Final Feast which shows Clorinde who is walking with Neuvillette shooting with a gun at the camera.
From the character design, Clorinde will use Arkhe Ousia is the same as Navia and Lynette.
Also read: Build Lynette Genshin Impact: Skills, Artifacts, Weapons and Party
Charlotte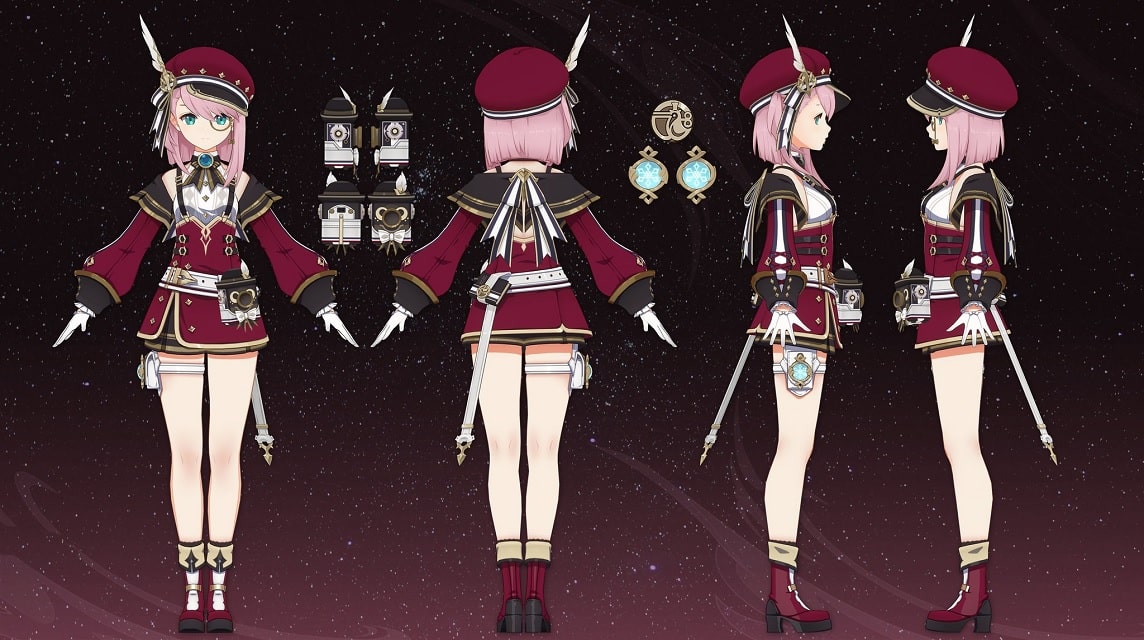 The last female character from Fontaine confirmed by Mero to be released is Charlotte.
Charlotte previously appeared as an NPC at one of the events Genshin Impact update 3.7 namely Duel! The Summoners Summit TCG.
This journalist from Steambird magazine is rumored to be a 4 star character released together with Furina.
Apart from that, Charlotte is also confirmed to be using Cryo elements with the Catalyst and Arkhe Pneuma weapons.
Also read: Recommended Best Characters for Marechaussee Hunter Genshin Impact Users
That's the leak of the Genshin Impact female character from the Fontaine region which will be released soon. Top up Genesis Crystal at VCGamers Marketplace to get cheap and lots of discounts!