Role rusher – Aloha Vicigers! Many people like games Free Fire genre battle royale this is to make it so popular lately because there are many interesting things in it games This is what you need to know before playing it.
Each game certainly has a term used in it games there are those who use the same term and there are also those who use different terms. It's important to you player just to find out some of them first before playing.
No less interesting than games other, games This FF has many terms that are used when playing battles. This time we will both discuss about Role rusher as well as some tips interesting. So, keep watching!
Cheapest Free Fire Products!
Arif_budiman
IDR 50,000
62%
IDR 18,900
Previously, What anyway Role Rusher that?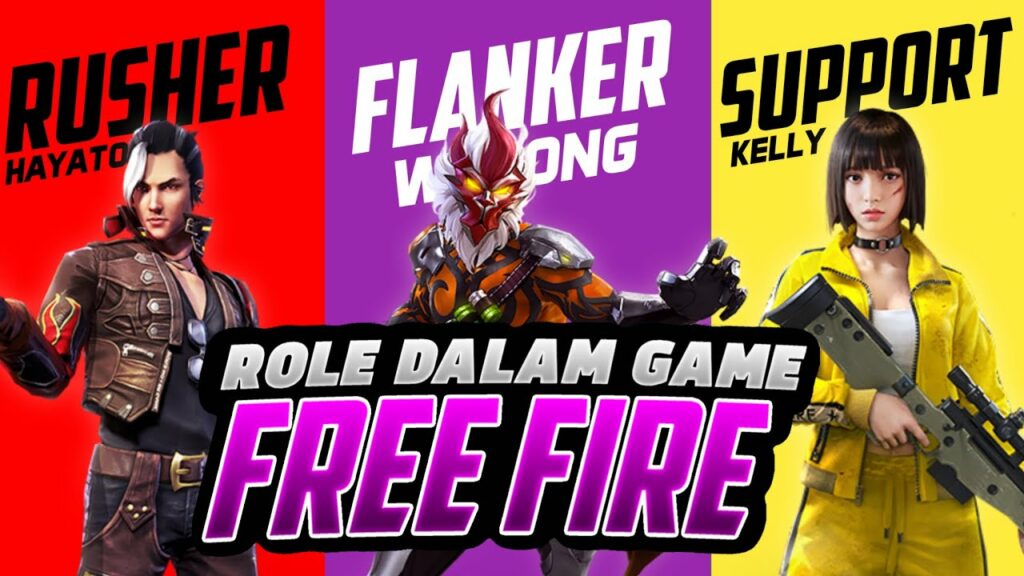 Role rusher itself is a task for a player as entry fragger free and to provoke the opposing team. So, player acting as role rusher will go first when the fight starts.
Therefore, it is important for paa player which functions as role rusher to have skills a very good personality and can have very accurate targets if possible even the targets can be precise.
As a role rusher You can have the ability to invite the enemy to advance against first or can create an opening for his own team to surround and finish off the opposing team.
For that, position role rusher must be filled by player who is always ready and brave to fight as many enemies as possible at once.
In addition to the capabilities that must be possessed role rusher will also be accompanied by pet which can also help you fight the enemy in front who will attack your team.
Uses of pet will also be very useful and quite helpful for you in driving away enemies. But still, you have to remember that choose pet which is in accordance with what you want and which if it can really help you during the match.
One of pet which can be recommended for you to use when you become a role rusher is pet Dreki.
Overview of Pet Dreki
Pet Drecki is pet which was just released this year, namely 2021. Pet it has the predominant color pink purplish with a dragon shape and has skills just like the name, namely "Dragon glare".
skills this is very helpful player to win the match. So skills this owned by Dreki will help player to look for enemies who are in a weak state.
Because, Dreki will detect enemies who are using it Medical kits at some distance. Well that's the reason why when you become role rusher can use pet this as an option.
The reason for that is so you can go back and forth to find an enemy who is in a weak state and kill him.
Every levels from pet this will determine how far away the enemy can be detected by Dreki. The higher it is levelsthe farther the distance that can be read or detected by Dreki.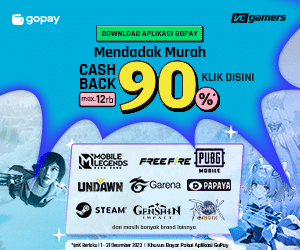 Dreki's Strengths and Weaknesses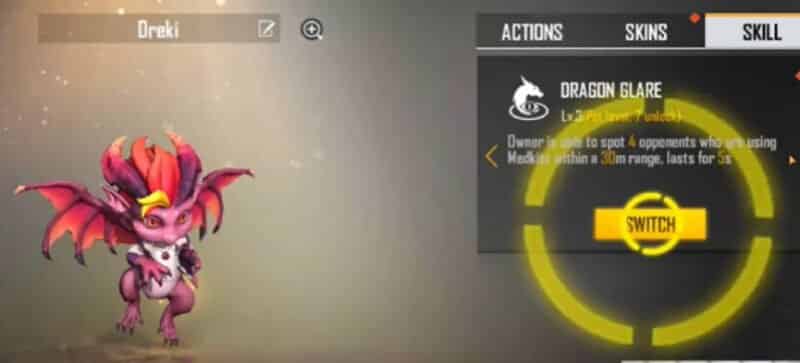 Prosher, with skills which is owned by Dreki is very helpful for the player which has a mission to kill a lot of enemies and is very useful for role-playing people role rusher.
By bringing pet this then you as a player will easily look for an enemy who is in pain to where he is to use the MedKit.
Consher, though skills owned by pet this is very helpful for player but of course there are drawbacks, namely what was previously explained that there is a limit to the range of enemy detection by Dreki.
How to get Pet Dreki?
You can earn pet this through meni events. Namely by going to the menu events then top up – Pet Dreki. Then that's where you can get Dreki
But of course you have to top up Diamonds as much as 140 Diamonds
Then after that you can get Dreki.
You can also get Dreki when available events, missions that can be carried out by you. So, that was the explanation role rusher and pet which you can use when you become role rusher hopefully useful and can win the game!
Also Read: Check out 2 Important Facts About Paloma, a Low Mechanical Character!