The FF reward is one of the targets for free fire players. Because with ff rewards you can get one of the interesting prizes that you have. However, do you know what ff rewards are?
Then what do you have to do to get the ff reward? The following is a review from VCGamers discussing the ff reward and including those related to it.
What are FF Rewards?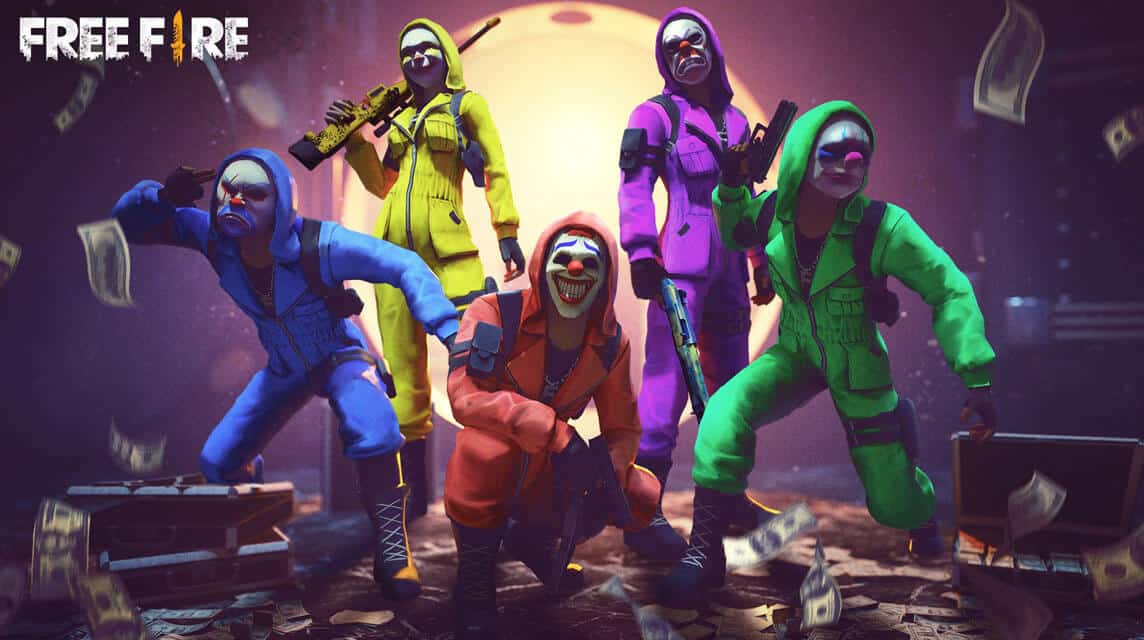 What are FF Rewards? FF rewards is one of the prizes that you can claim through the ff reward site. Garena provides several free prizes such as characters, gold, weapon skins, weapons for free to those of you who play free fire.
Cheapest Free Fire Products!
Arif_budiman
IDR 50,000
62%
IDR 18,900
Also Read: The 5 Most Underrated Weapons in Free Fire MAX 2022
Prizes Obtained in FF Rewards
There's a lot that you can get in this ff reward, especially weapons or characters that players are usually waiting for. However, these prizes vary greatly and are carried out randomly.
You can't choose what you want, but with the appropriate redeem code, of course, your chances of getting what you want will also be even greater. Here are the prizes that you can find in ff rewards.
Also Read: Official! FFML Season 5 Starting Soon! Watch Epic Matches of Your Favorite Esports Team!
Free Fire Unlimited Diamonds
The thing that is always targeted by some players to do redemption is to get free diamonds. Surely this diamond is very useful for you to find all kinds of things that you can buy at the shop.
The diamonds you get are also not half-hearted, of course, very profitable for those of you who want to get lots of diamond prizes.
Also Read: How to make a cool FF name for 2022, beautify your profile nickname!
Free Fire Bundle Items
Free Fire is very generous to the players. Not only diamonds and weapons, you can get bundle items such as several combinations that you can also find in the shop. Of course it will be very profitable for you to get this.
Keep on redeeming so you can get the best version of your item bundle.
Also Read: DJ Alok vs Leon: Who's Better at Free Fire?
Free Fire Weapon Skins
One of the coolest prizes is getting weapon skins. You can get this weapon skin during redeem. You can get more anything through the redeem code which is usually updated by Garena every week.
Also Read: DJ Alok vs Maro: Which is Good for Factory Challenge FF?
How to Claim FF Rewards
For the problem of how to do a redeem, it is very easy for beginners. Because access is also not complicated. So, players will also redeem more often to get the desired item.
It's a shame if you ignore this. Because this ff reward is given free of charge to players. Players get diamonds or items for free and it's definitely easy to do. The following are a few steps to do the clan reward ff properly.
The first step is to go to Google, Safari, Opera or other search engines.
Then enter your url link.
Later you can find out what prizes are presented in that case.
Then determine the weapon you want such as Weapon Skins, Item Bundles and other things that you can get.
Press the words collect because you have got the prize. This is a confirmation of the prize you got.
To be sure you have to press the Fetch option again.
Later you will be asked to enter your Username and Password from your ID account to send prizes in the form of 99999 Diamond FF for free.
After that the Verification process will appear and you must follow all the instructions it gives.
After that it works and good luck.
Also Read: Top Up Free FF Membership, These are the Requirements!
Are FF Rewards Safe?
This is of course very questionable for FF users because by transferring part of their account to an external page they provide an e-mail and password. Of course a sense of security and comfort is one of the important factors for doing the redemption.
Take it easy, this doesn't interfere with your activities in playing the FF game. You can use the auto-connected e-mail and password and don't harm your FF account. Surely you are still comfortable with using that account.