Barbara Genshin Impact is a type 4 star character Hydro elementals in-game. He plays a major role in the game.
Unlike other heal characters in the game which are partly dedicated to being a DPS or sub-DPS, Barbara Genshin Impact is a full-time healer and support character who uses her elemental skills and elemental explosions to heal the rest of her team.
Even though she is one of the 4 star characters, there is a way for you to get Barbara Genshin Impact for free. Want to know? Please refer to the reviews below!
Also read: Genshin Impact Tier List Five Star 2023
How to Get Genshin Impact's Barbara Character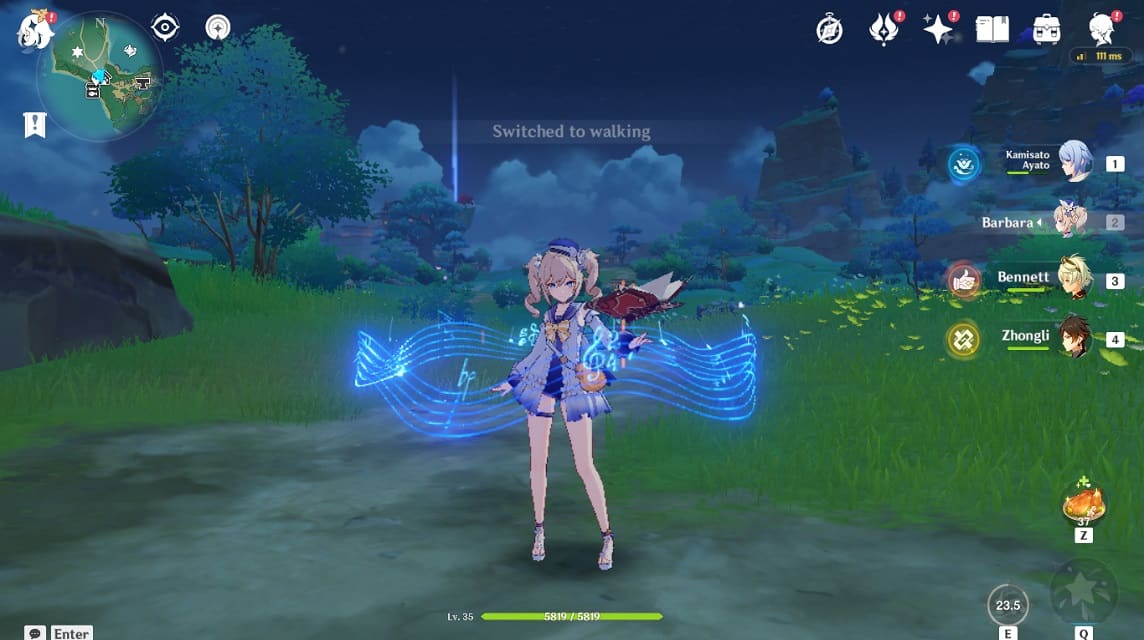 To get this character for free, players must reach adventure rank 18 in Genshin Impact. After successfully reaching adventure rank 18, players can unlock the "A Long Shot" quest. 
After defeating Dvalin/Stormterror in the quest, you will unlock Barbara (Hydro)'s "Shining Idol" for free. 
If you have obtained it from the banner gacha, you can unlock its constellation after this mission. 
For those of you who are not F2P, this character will appear in the upcoming banner alongside 5-star Keqing (Electro). This 4-star character's drop rate will be increased in March 2023.
In fact, Barbara is one of six free characters in the game. He will be added to your squad once you reach Adventure Rank 18 and complete the A Long Shot mission that ends the main Archon quest in the Mondstadt section. 
Since he is free, he is usually not shown on banners. If you try to scroll more characters to unlock the constellation, she's up for grabs via the standard Wanderlust Invocation wish banner.
Barbara's Elemental Skills, Burst, and Talents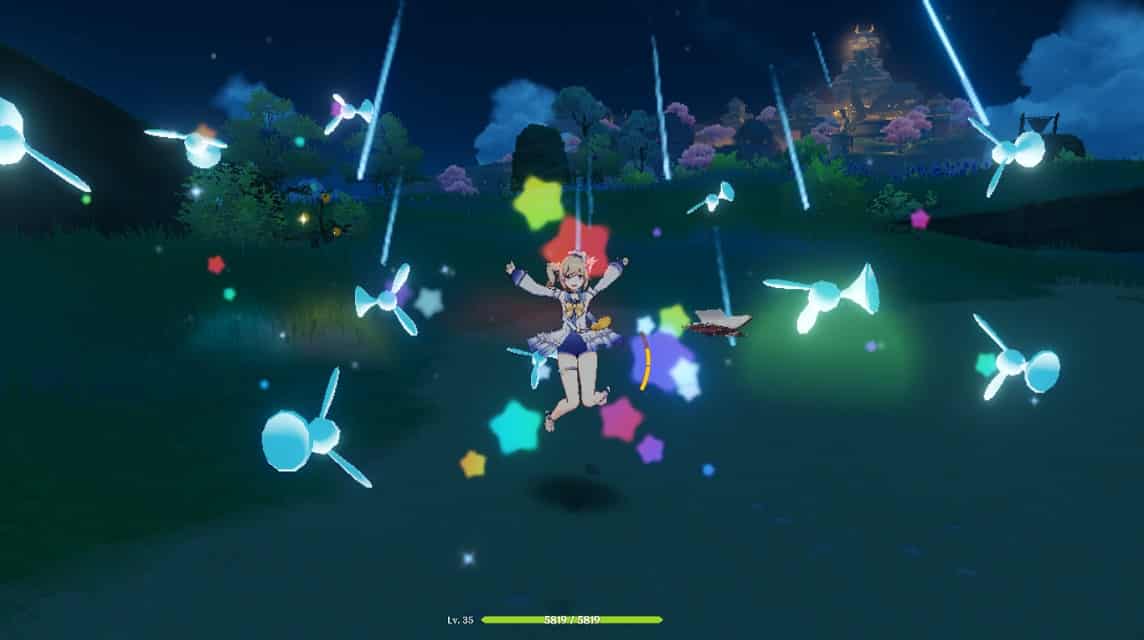 This character uses her normal attack, "Whisper water", to perform four consecutive water splash attacks on enemies, dealing hydro elemental damage and applying a wet state. Its charged attacks consume a certain amount of stamina to deal with hydro AoE damage.
Barbara's elemental skill is to summon water droplets to launch a Melody Loop, dealing hydro damage to nearby enemies and marking them with a wet status. 
Melody Loop has a function as a normal attack healing party characters for a certain amount of HP, which is scaled with Max HP.
This charged attack also deals four times the amount of healing for all party members and restores a certain amount of HP periodically for characters in the field. Applies a wet state to characters and opponents who come into contact with them.
Normal attacks heal kara and Barbara's elemental burst "Shining Miracle" heals a large amount of HP for all available characters in party and co-op. The amount of healing increases with max HP.
Also read: Build Mona Genshin Impact, 5 Star Hydro Support Can Sprint!
He can be a great support for elemental DPS characters Pyro, Cryo, or Electro due to his versatility with elemental reactions and transferrable elemental skills. 
Barbara's Melody Circle is carried over to the other characters, allowing them to form elemental reactions such as Freeze, Vaporize, and Electro charge. All of this makes him one of the top tier support characters in Genshin Impact.
He is one of the few characters in the game that players can hang out with. The ending in this permanent hangout event depends on the dialogue choices you make. 
For Barbara, there are 5 alternative endings. To avoid losing heart and ruining the hangout, don't be too rude with other characters, don't accept Mora for helping anyone, and especially don't tease her in the woods unnecessarily.
Also read: Elemental Reactions from Dendro Genshin Impact Elements, What's Going On?
For those of you who want a cheap Genesis Cryptal top up with a fast process, just go to VCGamers Marketplace!