Getting a lot of kills on PUBG is important to increase kill points. You can do this in the early PUBG game with these tips.
Battles are an important part of battle royale games like PUBG Mobile. In order to survive, you must engage in fights and kill opponents in the process.
The increasing popularity of the game has made some players choose to fight in the early game PUBG so that their F/D ratio increases rapidly.
Arif_budiman
IDR 50,000
62%
IDR 18,900
Even though PUBG's early game clashes are not recommended for beginners, pro players see this as a challenge. However, you should know the best tips to get more kills and avoid early elimination from the match.
The following is a guide on how you can survive and get more kills in the early game stages of PUBG.
How to Get Lots of Kills in the Early Game PUBG
Down In Hot Drop
Hot drops refer to locations on the classic Battle Royale mode map that saw many players drop into the area to get the best loot.
While this is a risky maneuver, it can help players pick up more kills in the process. You have to land the fastest in a hot drop situation and get weapons to take down enemies who are still unarmed.
One way to get more kills during the early game is through hot drops. In each match, you can face multiple opponents in one hot drop location.
1
With a little skill, you can easily defeat several enemies. However, it mainly works in theory. In a practical situation, talent aside, a lot of luck would be needed to survive the hot drop location.
However, if you play your cards right, you can get out of the hot drop location with half a dozen kills. This is not only a great start to the match but also helps improve skills and K/D ratio.
Stay with the squad and don't fall apart
Many newbies often die right at the start when they are overcome with greed for the best loot. In looking for kills, rookies are often seen wandering around alone resulting in them being killed and leaving early from the match.
Surviving with a squad will not only help you revive after being knocked out by enemies, it will also result in more kills in the early PUBG game.
Use TPP And Altitude Advantage
Third Person Perspective (TPP) mode is the most popular mode in PUBG Mobile. You can use TPP in battle to take down and kill running enemies.
In early-game combat, players often forget to take TPP, which can otherwise help them gain an advantage in such situations.
Apart from that, you can also search for and climb to the highest available building or structure to kill opponents hiding in the city below them. These two strategies will help you get more kills in the PUBG early game.
The map in PUBG is very large. With so much space to move around, finding opponents is difficult, especially when the safe zone hasn't started to shrink.
This is where the role of the vehicle is very important. You can quickly cover large stretches of land and find opponents on the map. In addition, those of you who are proficient at driving can use the vehicle itself for easy kills.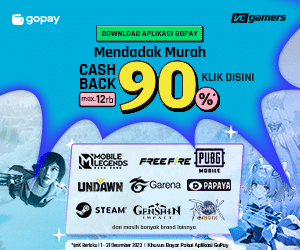 Also read: Don't use this weapon in close combat in PUBG Lite
Find Bots
Bots are considered free kills from Krafton. Those of you who are looking for kills in the early game stage can keep an eye on the bots that appear around where you are already involved in the fight. Since they don't do a lot of damage, bots are easy to complete and increase the number of kills.
Even though each match had 100 players, killing was easier said than done. With such a wide map, finding opponents becomes an obstacle.
However, you can overcome this problem and increase your K/D ratio in each game by following some of the tips above.
Also read: How to Get to Conqueror PUBG Lite February 2022
Getting lots of kills during the early game is an art. It takes a lot of practice and dedication. One wrong move and the game ends with you being eliminated first.