Not being able to do Genshin login or log in to your account can be a nightmare for Genshin Impact players.
As the Vicigers know, Genshin Impact is games which requires quite a lot of patience and complex.
Many aspects are needed for build your character is good. And as Genshin Impact players know, creating good characters takes effort, time, resin, and sometimes money is involved.
Cheapest Genshin Impact Products!
Arif_budiman
IDR 50,000
62%
IDR 18,900
Had at the beginning games Genshin Impact, there are many players unable to login to Genshin.
The main factor is account theft via UID. Even though this incident rarely happens, Vicigers definitely doesn't want to lose an account right?
Therefore, if you are a new player, you can register for a HoYoverse account to guarantee your Genshin login.
This time, VCGamers will discuss about Genshin logging in with a HoYoverse or HoYoverse account accounts.
Also Read: Genshin Impact 2.7 Update! Meet Yelan, Kuki Shinobu and New Event
How to Register and Login Genshin Using a HoYoverse Account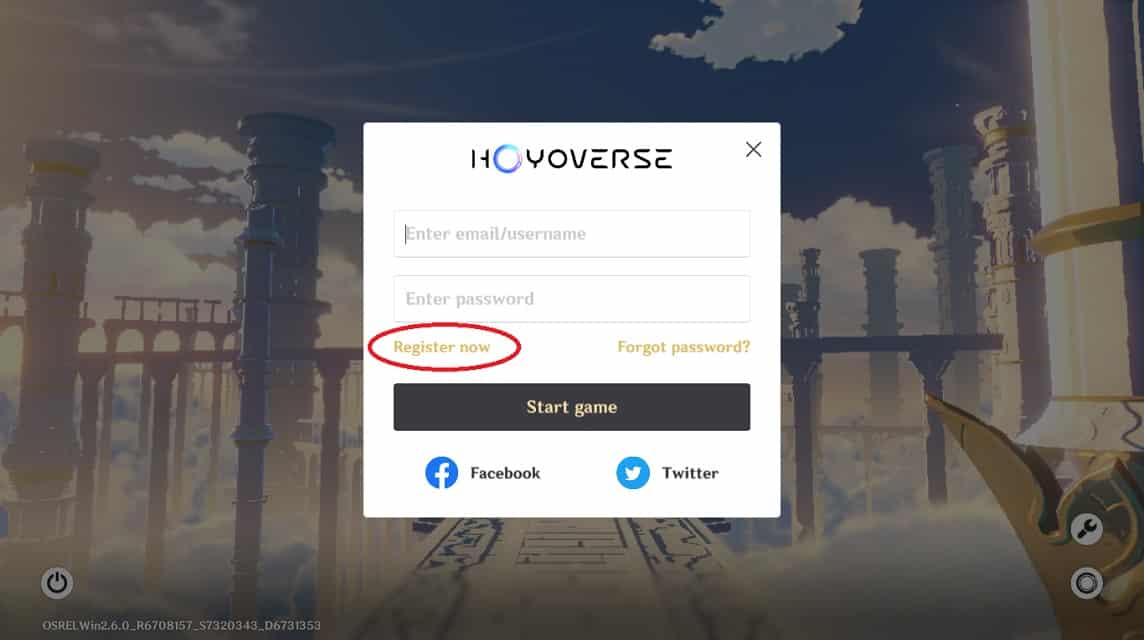 The way to make Genshin a secure login is by registering your account via a HoYoverse account.
This name was previously known as Hoyolab account but after changing the company name internationally from miHoYo to HoYoverse, all accounts were changed to HoYoverse account.
The advantage of using this HoYoverse account is that all games released by miHoYo besides Genshin Impact, will be automatically integrated into one account.
You will easily access various games miHoYo is included in Hoyolab by simply logging in using a HoYoverse account besides only using it for Genshin Login.
This system only existed after Genshin Impact, so games then such as Tears of Themis, Honkai Star Rail, and Zenless Zone Zero will also use the same account.
For example, a while ago the author intended to participate in the Tunning Test or Closed Beta Testing from games Zenless Zone Zero which will be implemented in a few moments.
The author only needs to use the author's HoYoverse account, sign up through the Zenless Zone Zero website, and just waiting for the related information email at e-mail writer.
The way to get a HoYoverse account is that you automatically create an account when you log in to Genshin or play Genshin Impact for the first time.
You simply enter the "register" page and fill in the various requested information.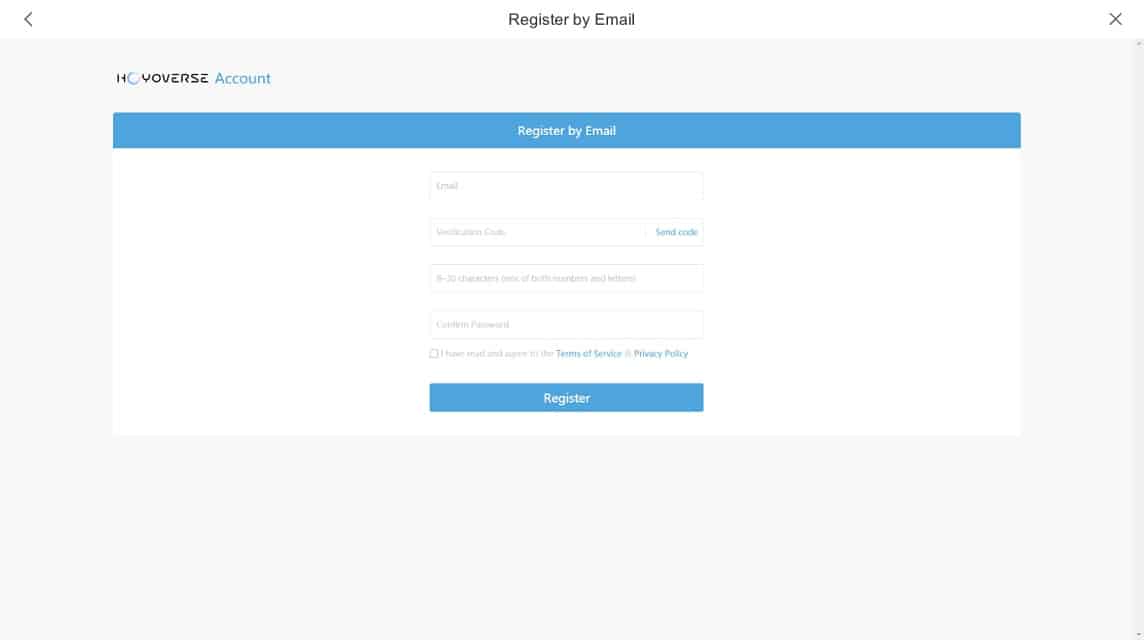 The information requested includes:
E-mail

Verification code (will be sent to email)

Passwords

Password Verification
After you have finished filling in, your HoYoverse account will be ready to be used to log into everything games including Genshin login, Tears of Themis login, and so on.
Especially for those of you who have a Honkai Impact 3rd account before playing Genshin Impact, it is highly recommended to link your account to your new HoYoverse account.
There are 2 conditions applied to link your HoYoverse account with your old account, namely:
If you have created a new HoYoverse account at HoYoLAB, Genshin Impact, or Tears of Themis.
You can on Honkai Impact 3rd, open the Account Interface, tap [Linked New Account], and enter your new HoYoverse account to link it to your current Honkai Impact 3rd account.
If you haven't created a new HoYoverse account you can:
Create a new HoYoverse Account at the link here.

On Honkai Impact 3rd, open the Account Interface, tap [Linked New Account], and enter your new HoYoverse account to link it to your current account.
It should be noted that you do not log in to Honkai Impact 3rd with a new HoYoverse account before carrying out the steps above.
Because if not, you will automatically create a new Honkai Impact 3rd account and lose game progress.
Also Read: Zenless Zone Zero, New Sister RPG Game from Genshin Impact!
How to Link a HoYoverse Account to Social Media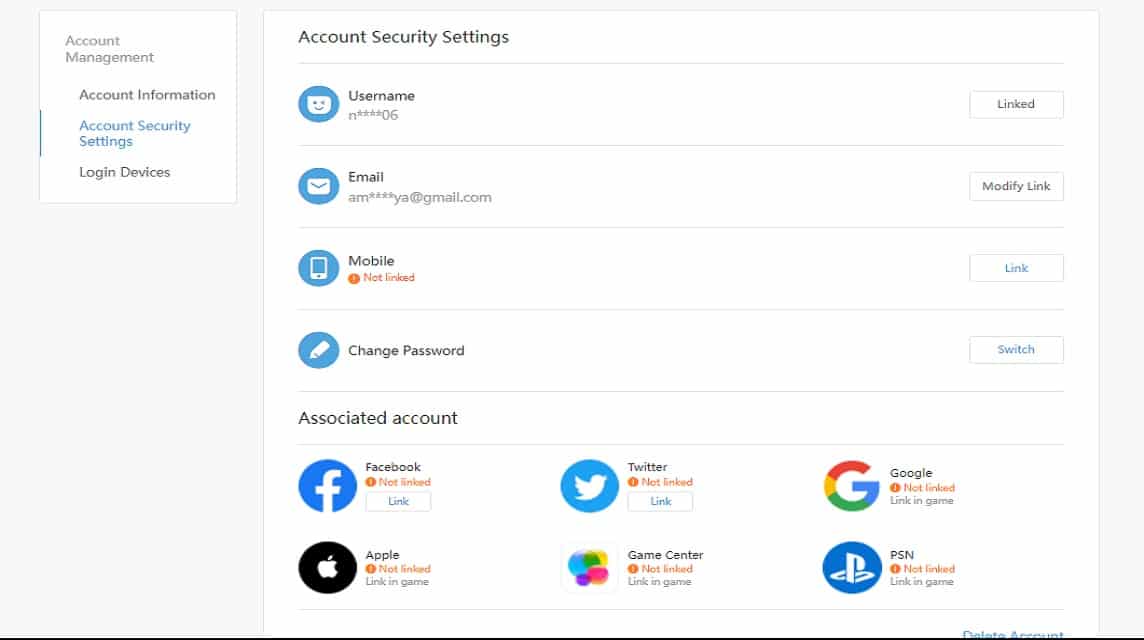 Besides making it easier for Genshin to log in using Email, you can also connect this account with social media (Social Media) such as Twitter, Google Play, or Facebook to your account.
You can also just create a username so you can easily login to Genshin without needing to enter a lengthy email.
After you created the HoYoverse account, you can enter the Account Security Settings section.
In that section you can directly linked or link accounts you to various Social Media.
The goal is that you can also log in with Social media without having to log in using a HoYoverse account again.
For example, writers are sometimes more comfortable logging in with Twitter. Genshin Impact's Twitter is quite active in providing information, especially related web events.
By linking the Hoyoverse account with Twitter earlier, when you see a notification web events on Twitter, the author lives directly click and do web events the.
You can also use it to access the Hoyolab. Where, if you do Daily Sign-in at Hoyolab for various games you can get a variety rewards.
For Daily Sign In Genshin Impact while Genshin is logging in to your account, you can click here.
The rewards you get vary and in total you can get 60 Primogems just by logging in website Just hoyolab.
Well, after creating an account it is often undeniable that travelers including the author often forgets the account 
Because forgot to note and how the data is lost.
However, don't worry, you can easily get in touch customer service HoYover at [email protected] to inquire about your account.
However, VCGamers strongly recommends that you record your Hoyoverse account information to keep it safe.