Hola Vicigers! Existence games Free Fire in this world mobile games No need to be in doubt. Evidenced by the increasing number of Free Fire collaborations with franchises others are equally popular.
This happened because there was an increase in public interest in downloading games this through various digital platform.
After the previous Free Fire collaborations with several artists and world figures, let's say Christiano Ronaldo, DJ KSHMR, Joe Taslim and Hritik Hroshan and the blockbuster film Ragnarok achieved great success in 2020.
Cheapest Free Fire Products!
Arif_budiman
IDR 50,000
62%
IDR 18,900
Intrigued by other Free Fire collaborations? Let's check this out!
In-game Money Printer Event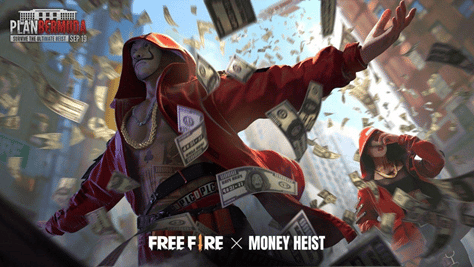 Money Printing will be events main In-game in this Free Fire collaboration. During events going on para player can print money in the bank and get exclusive prizes according to the amount of money printed.
There are several tricks that can player do to print large amounts of money, among others player must complete search missions every day and ask for help from teammates or other teams.
The last way is to add a token Printer Fuel which can be found inside games this.
The Bermuda Bundle Plan Sinobi and Kunoichi
In this Free Fire collaboration, Free Fire x Money Heist present a variety skins, bundle, weapon, pet, and other prizes related to this series of course. Special event bundles This is a red costume with a distinctive mask Money Heist.
Bundles this is made even more special with hoodies and a gold necklace attached around the neck. This look will really reflect the robber figure of the gang gangsters the famous.
In addition, bundle exclusive Plan Bermuda Shinobi and Kunoichi with Japanese nuances will be present. Of course still with attributes Money Heist namely masks and money and thick with blood red color.
Plan Bermuda exclusive bundle Kunoichi being one bundle the most sought after player available at Diamond Royale. Bundles this is specifically for female characters in FF X Money Heist.
In the Diamond Royale Plan Bermuda Kunoichi aside bundle, there are also various kinds of prizes. There are also Heist Lucky Coin which can be exchanged to get various types skins in games this.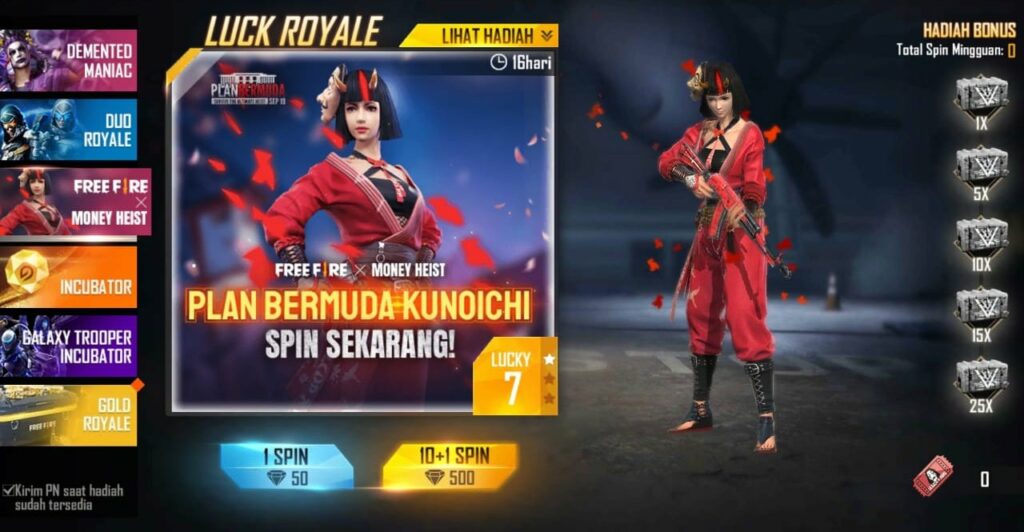 How to get bundle exclusives, gifts, and skins that is:
Enter into games to access Spin Lucky Royale
Choose Lucky Royale on the left tab
Choose Free Fire x Money Heist 
Exchange Heist Lucky Coin to get various prizes
New mode Money Heist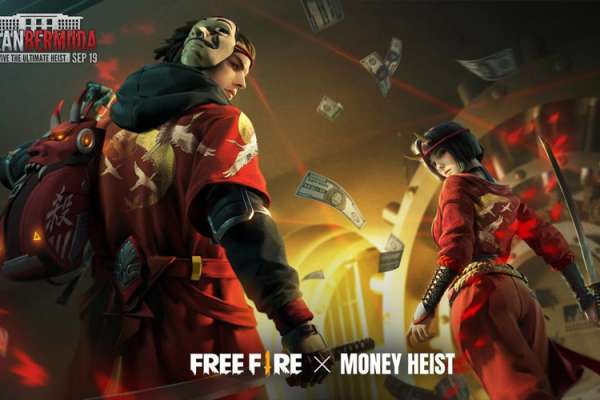 Still in the same year, with the release of the Free Fire collaboration with several world figures and artists such as Christiano Ronaldo, DJ KSHMR, Joe Taslim and Hritik Hroshan and the blockbuster film Ragnarok, Ganera as the developer and distributor Free Fire games will come back to pamper my friend gamers through collaboration epic with one of the popular series Netflix origin of the Spanish bullfighter, Money Heist aka La Casa de Papel.
Collaboration Free Fire with Money Heist was released in September 2020 which setting in Plan Bermuda. Various prizes such as Gun Skins and Backpack Skin can be obtained for free during events this is going on.
The 4 vs 4 game mode will be featured in this collab. This mode requires player compete with other teams to collect money in a bank. Player can also print money using money printers.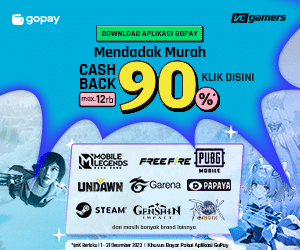 printers are located in certain locations in folder. The team that manages to reach the target amount of money within the allotted time, then that team will be the winner.
Web Event Plan Bermuda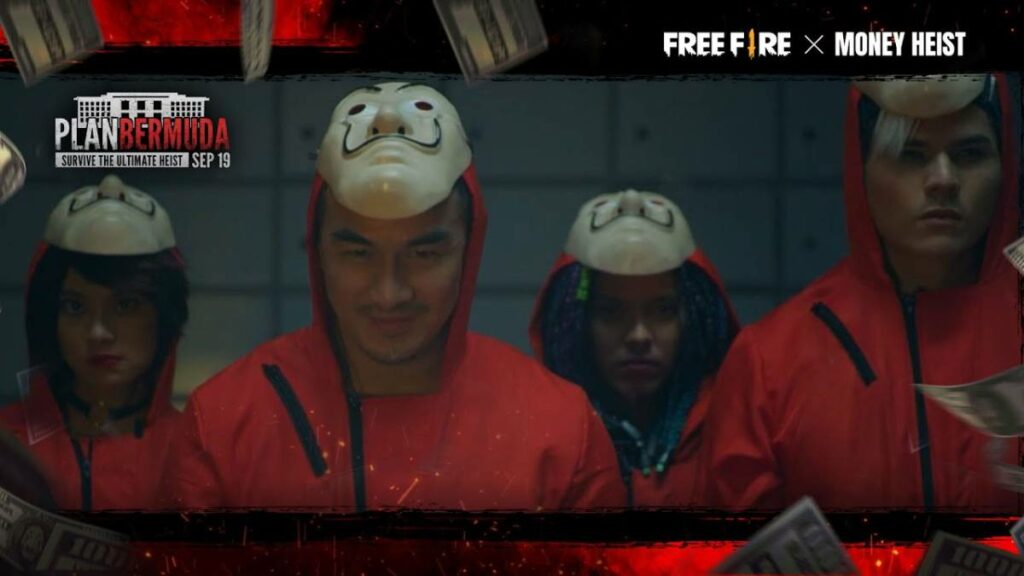 Web Event Plan Bermuda got buddy gamers access during the period the Free Fire x Money Heist event going on. There you will be greeted by a mysterious figure called TheProfessor. He who acts gives instructions and the latest mission
TheProfessor will invite the characters to plan a robbery action Diamonds massive. para player will be invited to participate in interactive videos. You can also create your own version of adventure stories.
Famous actors Joe Taslim and Daniel Adnan also play a role as one of the characters in the special edition Free Fire this.
Also Read: Wow! These Are the 3 Most Painful Weapons in Free Fire!