Hola Vicigers! For you players or even lovers Mobile Legends: Bang Bang (MLBB), surely you already know who pro player which we will discuss this time. yup, Donkey! The Father of Indonesian Tankers!
A Glimpse of Indonesian Tanker Fathers
Pro players who play hero role tank it has the stage name "Donkey". Donkey's real name is Yurino Putra Angkawijaya. Now, he is known as "Father tankers Indonesia".
People nicknamed him as "Father tankers Indonesia" is not without reason. They called him that of course his ability and skill in mastering tank role hero.
Arif_budiman
IDR 50,000
62%
IDR 18,900
Now, the 32-year-old man often shares tips and trick the best way to act as a mainstay tank in the Mobile Legends game team. Not infrequently too, he greets his fans in live streaming on Nimo TV.
No wonder, if para player tanks all over Indonesia many who blasphemous to him. Watching him play controlling tank we already know how good he plays role tanks this. His expertise carries his name to this day.
Donkey was born in Surabaya on September 26, 1989. He decided to end his bachelor period with Nessya Arfiana. Donkey and Nessya's marriage has been blessed with a daughter.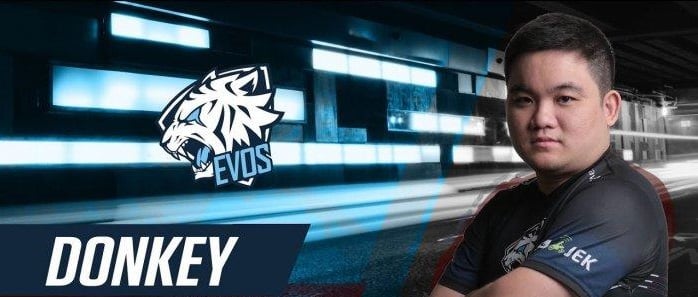 The man of Chinese descent first joined team EVOS and raised his name there. He once brought the name of Indonesia in his championship in Tournaments M1 was with his team and defeated RRQ as his opponent.
EVOS managed to beat RRQ Hoshi when finals with gain scores thin, namely RRQ 3 point and EVOS 4 point.
RRQ and EVOS are teams from Indonesia. Indonesia bought 1st and 2nd place in the M1 world championship. Both teams beat teams from other countries.
Malaysia, Singapore, the Philippines, Myanmar, Brazil, Cambodia, Japan, Thailand, Laos, Russia, Turkey, Vietnam and the United States are the names of the countries that were defeated by these two teams.
After several tense battles, the EVOS team finally won the game and RRQ won 2nd place in the competition finals M1 which was held at the Axiata Arena, Kuala Lumpur, Malaysia on the 18th week of November 2019 ago.
However, after Donkey won Tournaments M1 of 2019 with Oura, Rekt, Wann and Luminaire. He decided to resign from the EVOS team.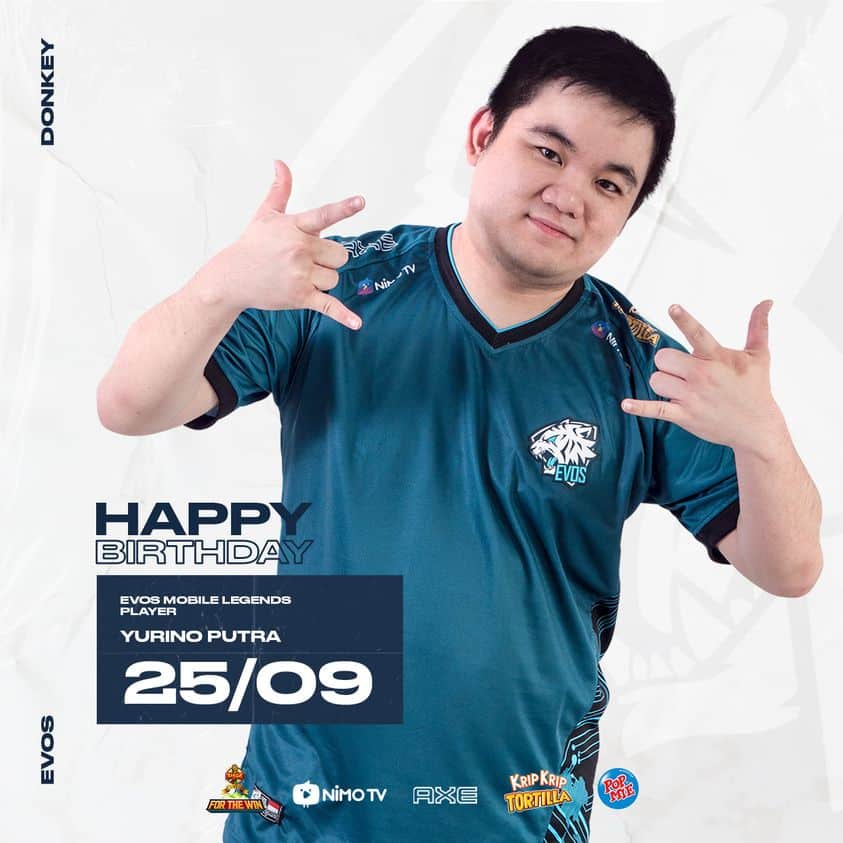 The reason the father of the Indonesian tanker resigned from team EVOS, because Donkey chose to live with his family. According to him, with his job remaining with EVOS, it will be difficult for him to spend time with his family.
Man tankers who have many fans it decided if EVOS did not loosen up its training hours, it would stop being an athlete esports the EVOS team.
The father of the Indonesian Tanker believes that if he continues to prioritize EVOS over his own family, his children and wife will not be able to get the complete attention of the head of their own family and their children will surely miss their father.
The Father of Indonesian Tankers promised himself that no matter how famous and famous he would be, he would still prioritize his family and be a good and responsible head of the family.
That reason finally made him leave the EVOS team, the team that developed and expanded his name to become what it is today.
The father of the Indonesian tanker has also joined the Louvre team with Rmitchi, Kido, Rekt and Yor. However, for the second time he returned to being roasters the EVOS team.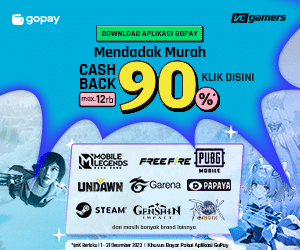 The 32-year-old's favorite heroes are Tigreal, Zilong, Chou and Grock. He often discussed heroes her favorite is inside live streaming on Nimo TV.
Donkey's hallmark is his bar bar attitude. Pro player tanks it often commits acts of extreme deep live or in its youtube content. A small example is that he often undresses. In fact, the reason for taking off his clothes was somehow for what reason. But that's what characterizes Donkey.
Father's Instagram tankers Indonesia has username @yurino_putra. Donkey also has a Youtube account Channels whose username is Donkey Tribe BAR BAR.
You can find out more about its activities by memfollow his personal instagram account and subscribe channels YouTube is already shown above. That's all the discussion about our Indonesian tankers this time, I hope we can also make Indonesia proud in our own way.
Also Read: Wow! Immortality Items Can Make You Live Again!