Hello fellow Vicigers. This time, there is the newest and sickest Build Natalia in August 2021, one of the assassin heroes who is quite old and is still widely used in the Mobile Legends game.
The assassin hero is Natalia, a hero who is considered to have considerable damage in the early game so that when you play the late game, the skill effect of this deadly combo instantly kills the opposing hero.
This time, Mimin will give the most painful build for Natalia's hero when my friend will use this assassin hero. feel the difference when wearing the item.
Arif_budiman
IDR 50,000
62%
IDR 18,900
You must be curious, right? let's discuss it below, see, friend!
Natalia's Painful Build in Mobile Legends 2021
Rapid Boots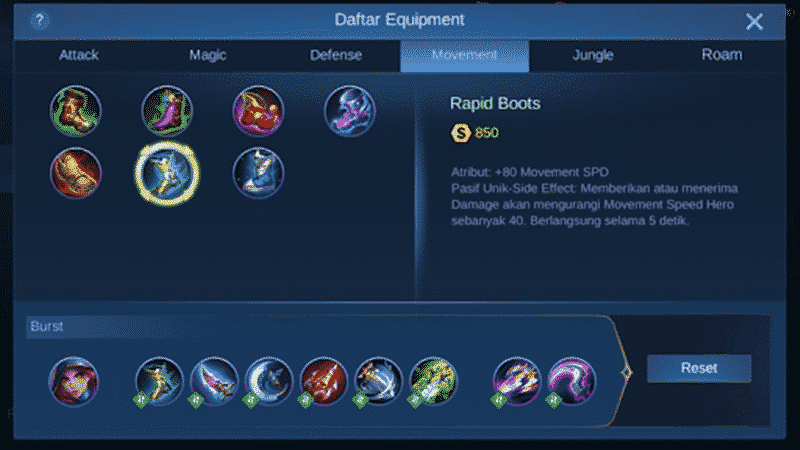 In the first item, you must use Rapid Boots, because Build Rapid Boots, the hero Natalia will get an additional attribute of +80% movement speed and also reduce movement speed by 40+ when giving or receiving damage.
Blade of the Heptaseas
The next item is Build Blade of Heptaseas to add damage from Natalia in the early game. Blade of the Heptaseas is the solution for this attack item.
Because this item will provide an additional attribute of +70 physical attack, also an additional +250 HP, and +15 physical penetration.
The following Blade of the Heptaseas items also have a passive which can provide additional physical damage equivalent to 240% + 60% physical attack.
Berserker's Fury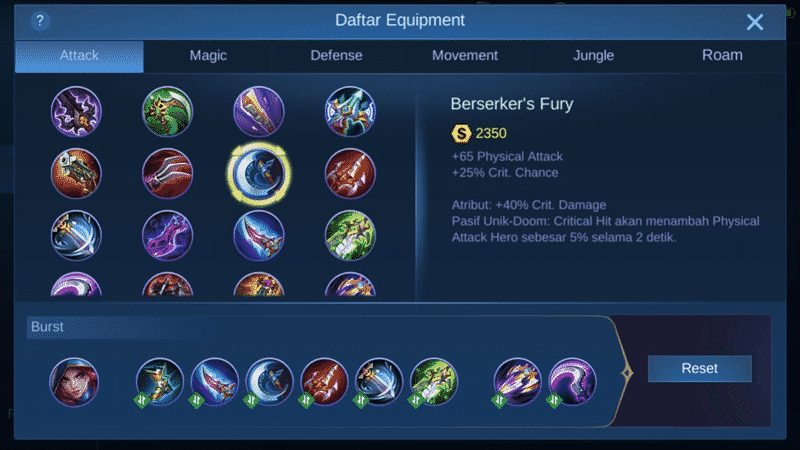 The next item that is suitable for Build Natalia is Berserkers Fury, this item is equipped with additional attributes in the form of +65 physical attack, +25% critical chance, and +40 critical damage.
Of course this is an attack item that is also given a passive item which will increase the hero's physical attack by 5% for 2 seconds, quite a few still use this item.
Also read: The Latest and Most Painful Saber Build in Mobile Legends Season 20! Must Know!
Endless Battles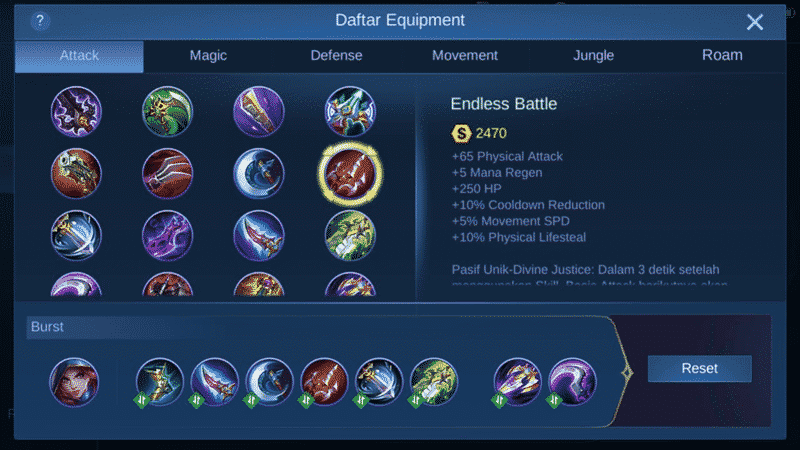 In the next item, you can buy and use the attack item like Endless Battle for Natalia build.
Endless Battle items can provide a few attributes to additional heroes in the form of +16% physical attack, +5% manaregen obtained, +250 additional HP, +10% cooldown, +5% movement speed, and also an additional +10% physical life steal, HP will increase quite a bit big on this Endless Battle item..
However, the benefit of this item is that it also has the passive ability of Endless Battle which can provide additional 85% physical damage or true damage from our opponents.
Windtalker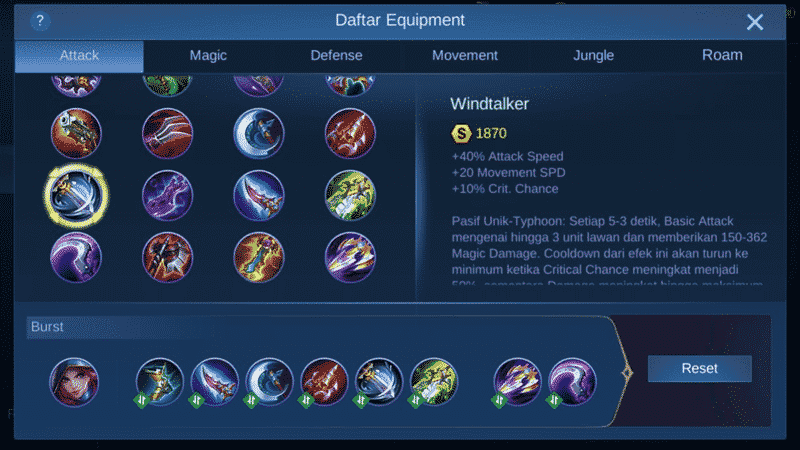 In the next item, in order to increase Natalia's damage even more, especially when the in-game position is late game, you can use this attack item, Windtalker.
You need to know that this Windtalker item has an additional attribute of +40% attack speed, then an additional +20 movement speed, and +10% critical damage. Of course, lots of players use windtalkers when dealing with hero mages.
Not only that, this Windtalker item has a passive which will give 150-362% magic damage to 3 opponents at once. If you use the Windtalker item, there will be additional passive reduction on that item.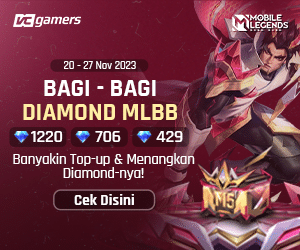 Blade of Despair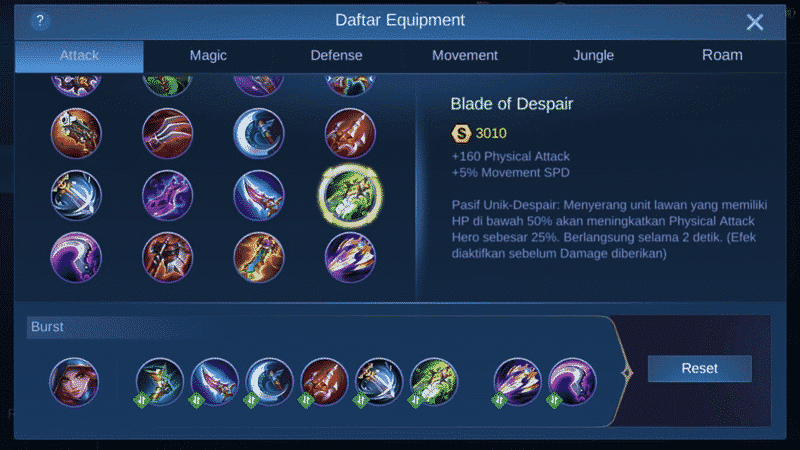 In the next item, the fifth item that you must use is Blade of Despair, this item will add attack to Hero Natalia, the Natalia Build that you use on this item will be able to add attributes in the form of +160 physical attack and +5% movement speed.
Natalia's build for the Blade of Despair item has the advantage of being able to increase an additional physical attack of +25% on Natalia's build.
Oh yeah, Vicigers, there's a Saber build that's currently viral, you know, don't forget to stop by to find out which builds are overpowered when this assassin hero is used.
Also read: The Latest and Most Painful Saber Build in Mobile Legends Season 20! Must Know!
Thus the information about Natalia's build being sick in Mobile Legends 2021! and don't forget to visit the article vcgamers the others!