Karina is a pretty attractive hero that you can play with to become a brilliant jungler. This is definitely one of the main elements why this best build Karina tank reaches your ears. This one hero definitely has a mage/assassin role that you can play and change the pattern of the game.
Mobile Legends: Bang Bang is quite an impressive game where you can play it to have an extraordinary experience on MOBA Mobile. Of course, there are lots of taboos that you can skip to become the best player in playing Mobile Legends.
Karina is very impressive for you to build a tank for. Because the game that you present will be quite brave and brilliant. Come on, see the article below !!
Arif_budiman
IDR 50,000
62%
IDR 18,900
Overview Karina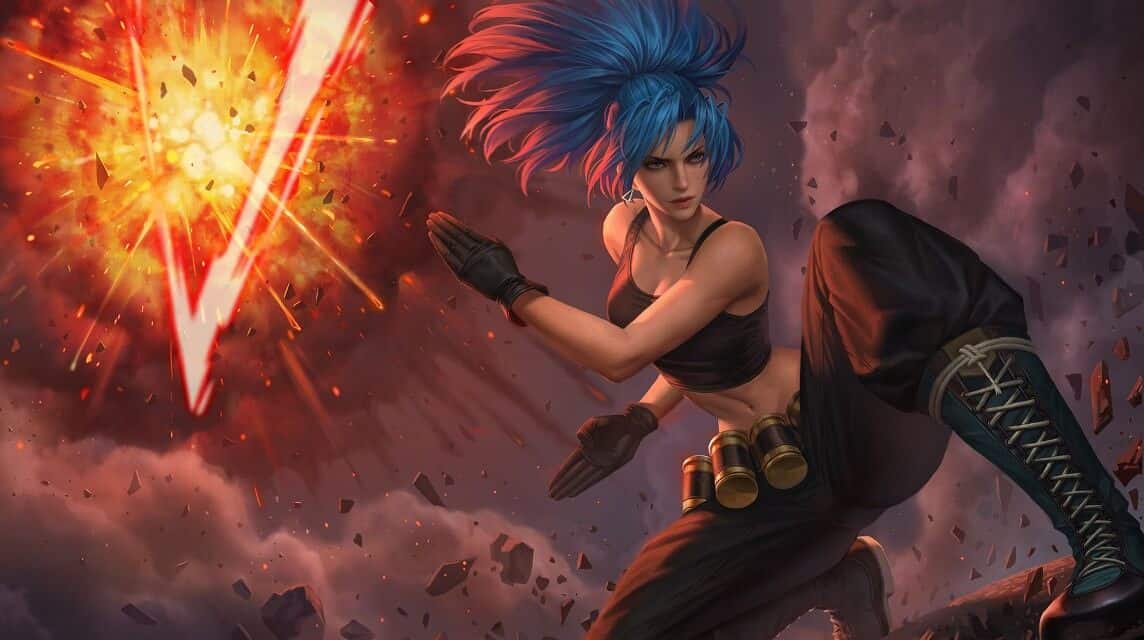 This one hero is the best jungler that you can play right now, because Karina has the power that is efficient enough to attack the opponent's defense. Tanks that have solid durability as well as marksman and assassins that have high damage can flatten to the ground when Karina makes an attack.
Before taking a peek at Karina's best build tank, here is an explanation of Karina's skills that you should know!
Shadow Combo – Passive
Karina will perform a third attack on the same target dealing extra True Damage of 7 (+2% Total Magic Power)% of the lost HP of the opponent plus 50. If the target is an enemy hero, her non-Ultimate skill cooldown will be reduced by 1.5 seconds .
Karina deals up to 2000 True Damage to creeps.
Skills 1 – Dance of Blades
Karina continues to develop her twin swords when she enters the Dance of Blades state for up to 3.5 seconds. In this state, she increases her Movement Speed by 45% and blocks all basic attacks dealing 100–200 (+30% Total Magic Power) Magic Damage to attackers (casts Shadowblade if hit by a ranged attack, or launches a spinning slash at melee attackers. This effect has a default cooldown of 0.4 seconds).
Basic Attack and Shadow Assault Karina.png Shadow Assault ends Dance of Blades, but the next Basic Attack deals 180–255 (+55% Total Magic Power) Magic Damage and deals 45% slow effect for 1 second.
Skills 2 – Dance Of Death
Karina brandishes her twin blades, dealing 375–600 (+125% Total Magic Power) Magic Damage to nearby enemies.
Ultimate – Shadow Assault
Karina attacks the enemy hero, dealing 450–750 (+160% Total Magic Power) Magic Damage and dealing a Shadow Mark to her and leaving a Shadowform behind, both lasting 5 seconds.
This skill's cooldown is reset when the target with the Shadow Mark dies.
Use Again: Karina quickly travels to Shadowform's location, dealing 150–250 (+50% Total Magic Power) Magic Damage to all enemies in her path.
Karina Tank Best Build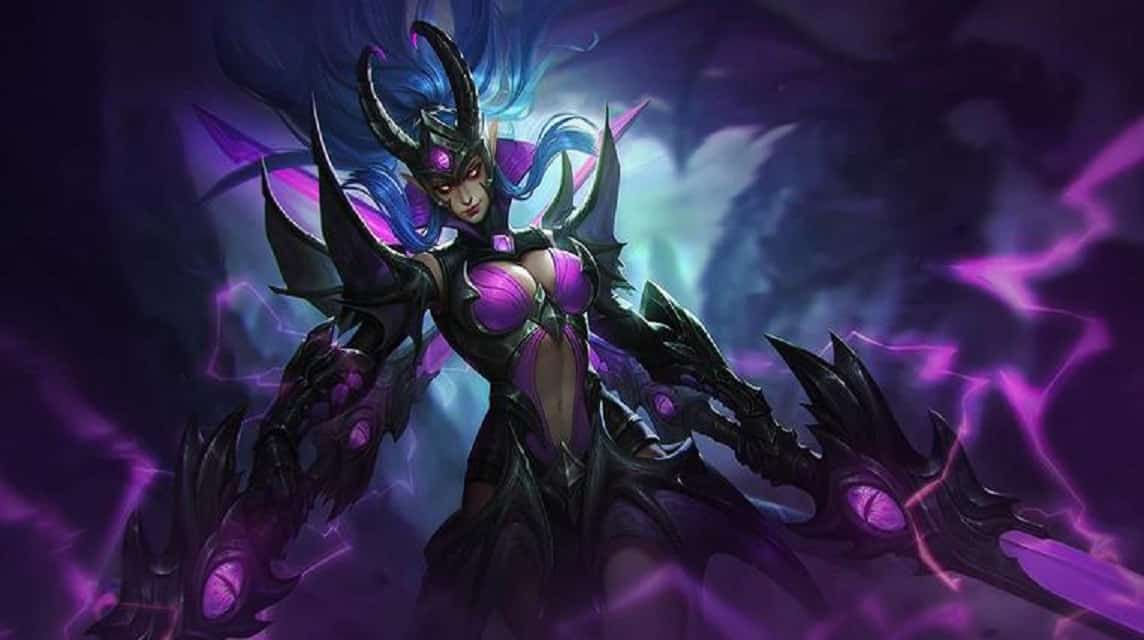 This one hero is definitely one of the treatments for enemies who have too many marksmen and assassins. This one hero can make you a reference for making good and reliable bluffs.
Of course, by issuing quite impressive skills and good conditions. You can use this best Karina tank build to attack enemy defenses.
Emblems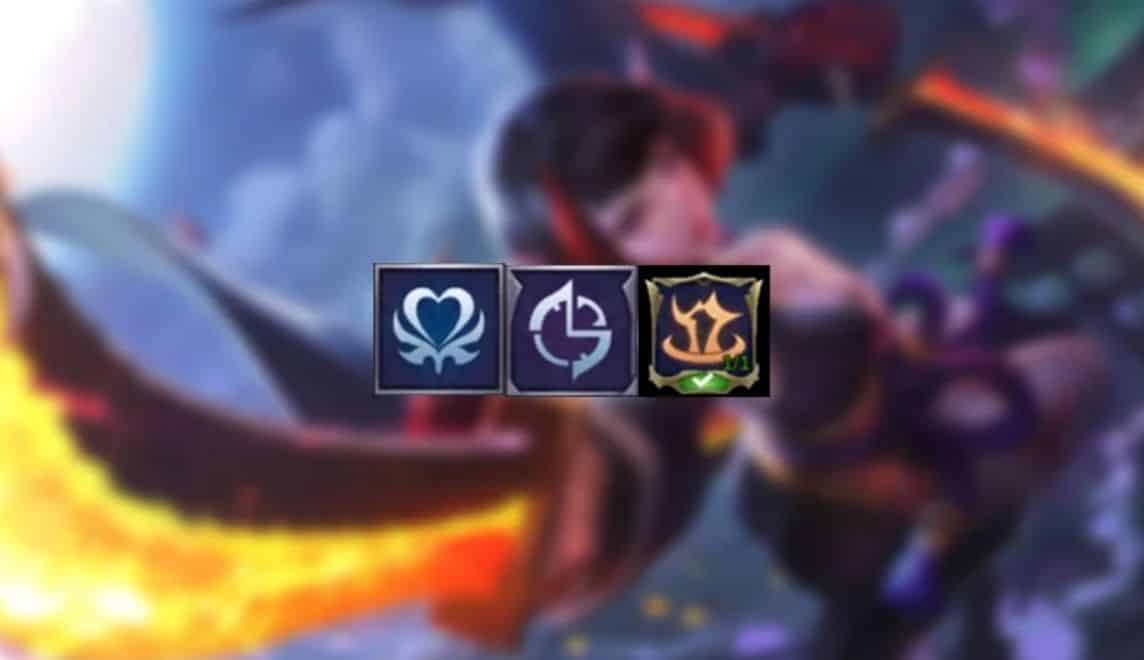 One thing you should know is the selection of emblems for the best build for the Karina tank. This hero can use tank emblems like conclusive because the effect will be useful on Karina's passive. Then proceed to vitality to increase your HP and Timing which you can use for a faster cooldown.
Spells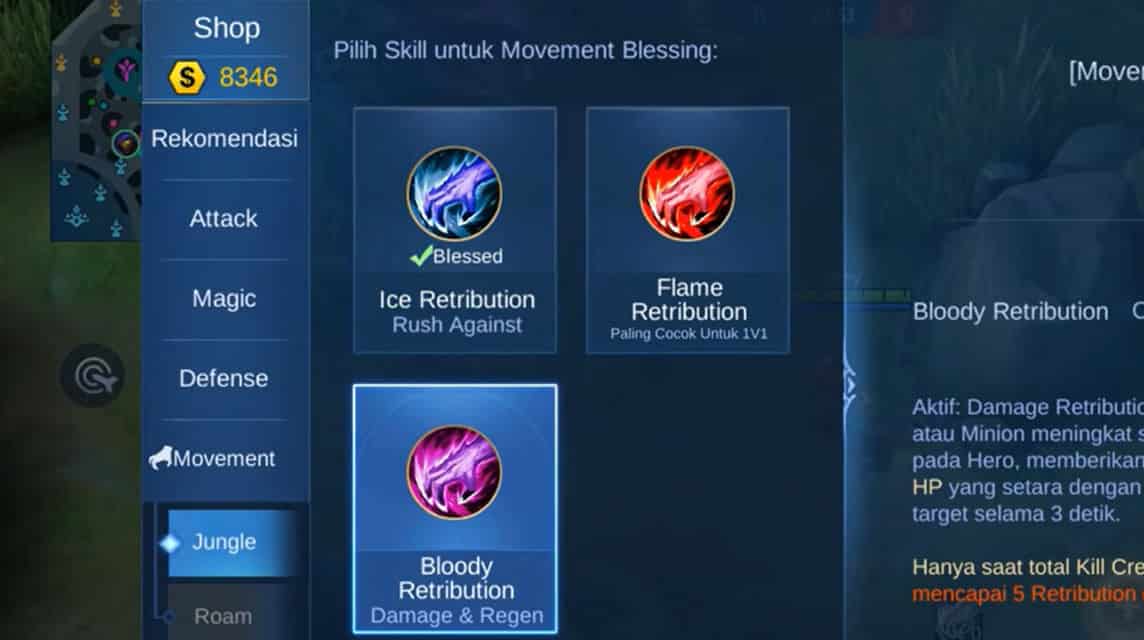 You can use a special spell for Karina bloody retribution where it can be a pretty fantastic attraction for Karina. Those of you who use the best build Karina tank can be more efficient in terms of damage and regeneration. Because this one spell is quite effective for you to use when Karina chooses a tank emblem.
Bloody Hunter's Tough Boots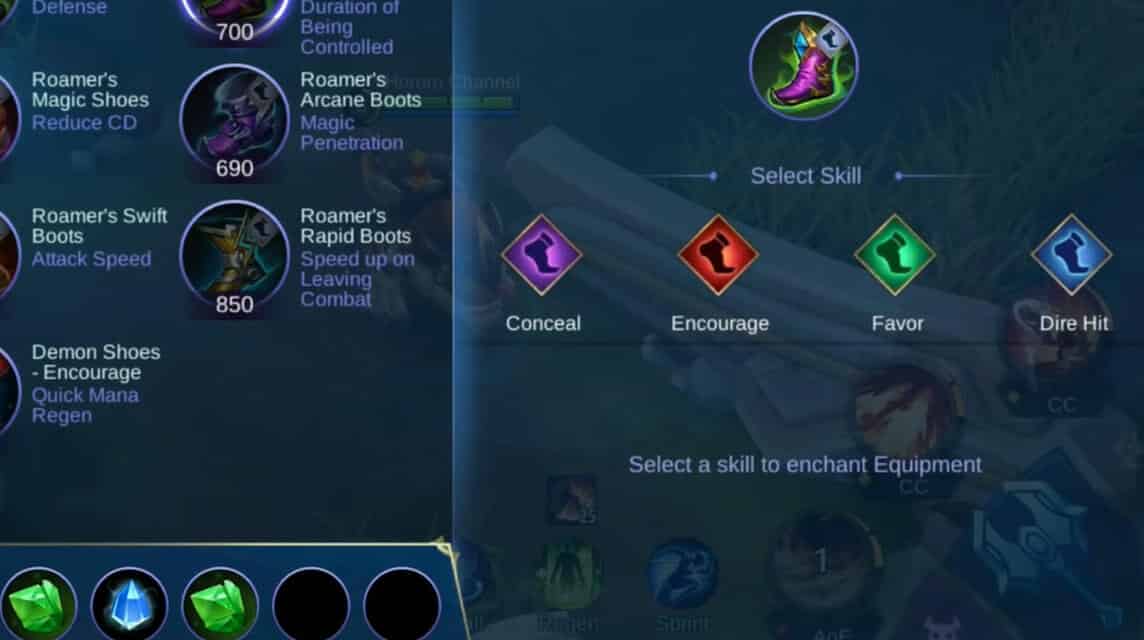 The game style is quite elegant and the actions you give must be faster and more agile. Tough Boots is Karina's solution to becoming the best Karina tank build. Certainly, with these shoes it will increase movement speed by +40 and Magical Defense by 10% this item is quite effective compared to you using arcane's boots.
Also Read: The Best Gold Lane ML Hero for Season 24, Pick Your Hero!
Antique Cuirass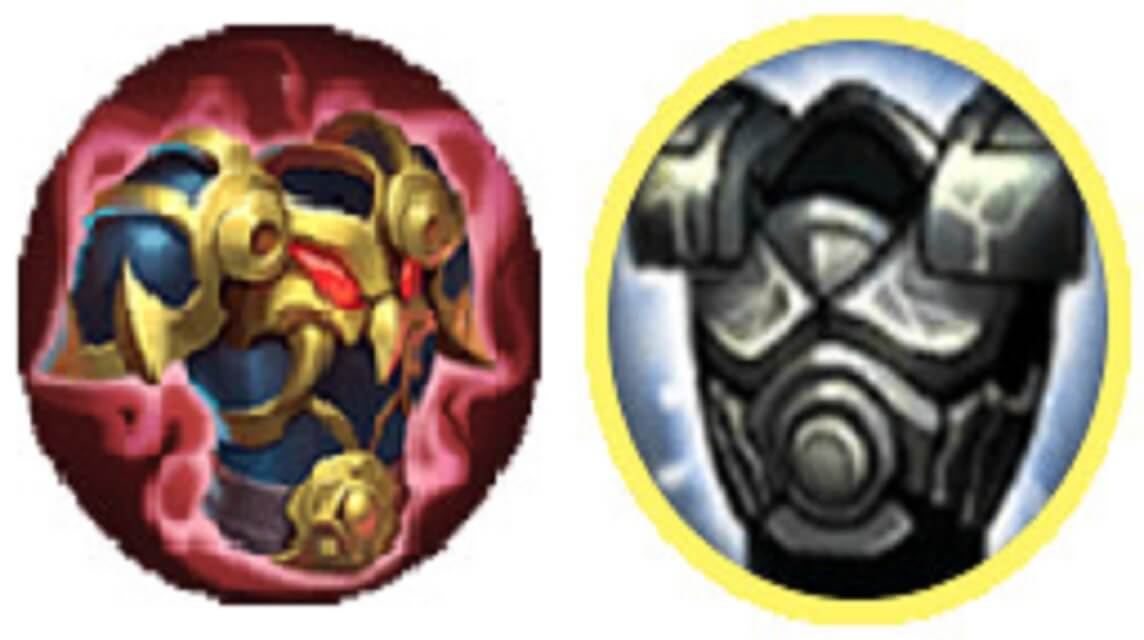 You who like to dive into enemy assassins and marksman. Antique Cuirass become one of the items that is quite IMBA for you to use. Antique Cuirass itself is perfect for you to use to avoid and reduce enemy attacks.
This is for sure, one of your references in playing Karina the assassin in the Land of Dawn.
Radiant Armor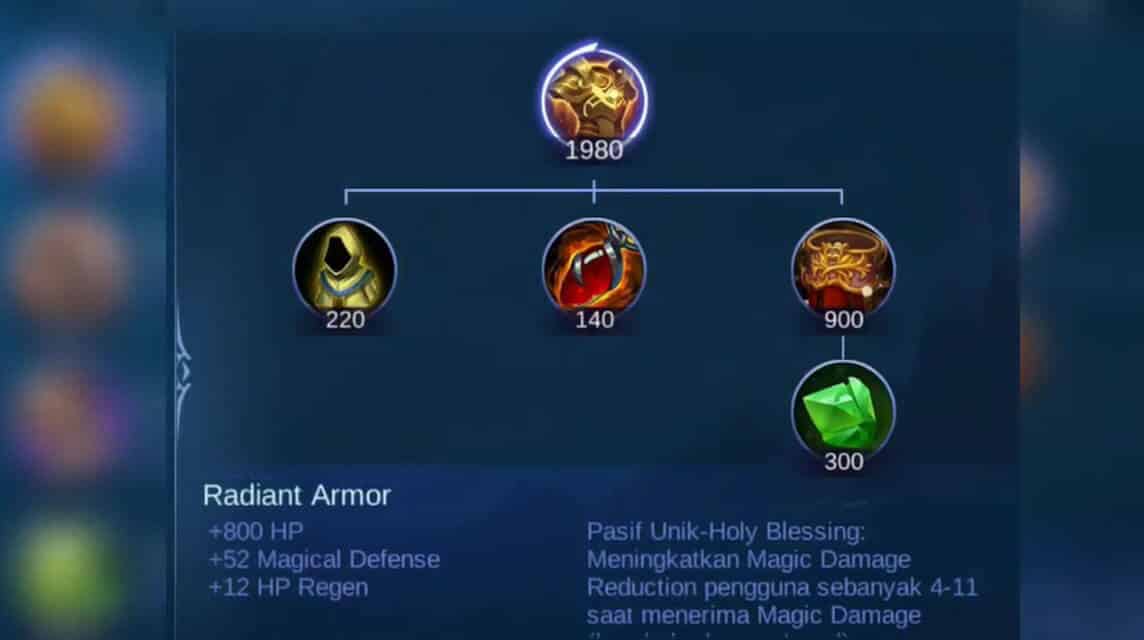 You can implement the best Karina tank build in In Game. Radiant armor is one of the very good items for you to use. Because this item has an additional HP of +800, +52 Magical Defense, +12 HP Regen and does other reduction defenses.
This item is perfect when you are dealing with enemy mages who have high poke and burst damage, such as Yve, Lunox, Pharsa, and Kagura.
Bruteforce Breastplate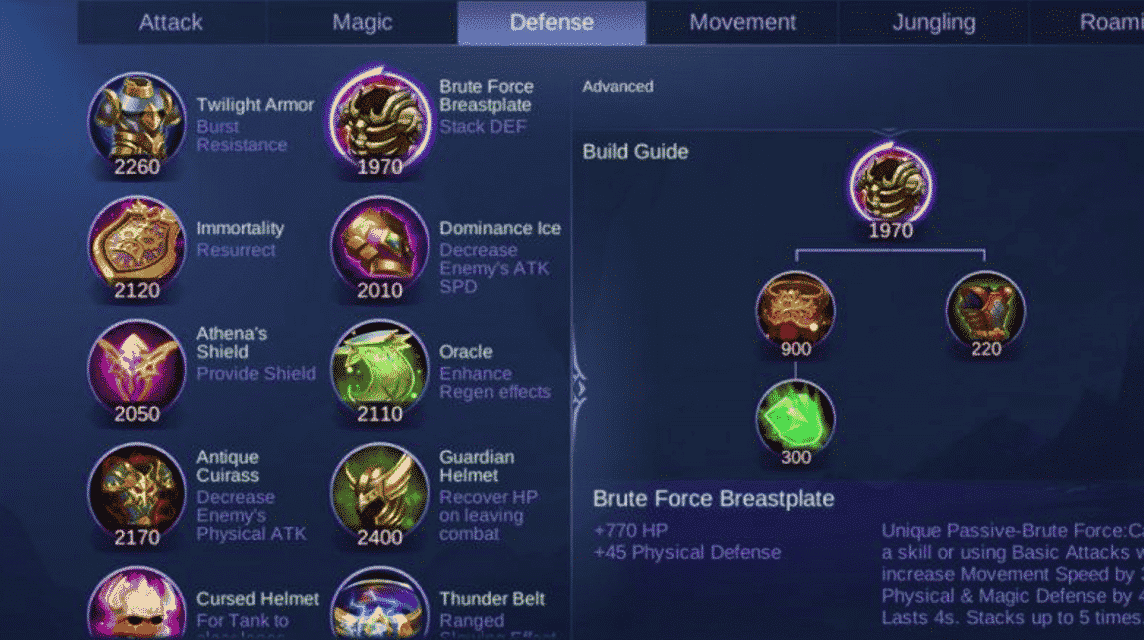 Karina always intimidates her opponents, this Karina tank best build is perfect for you so that you can dive even more to enemy heroes who are quite vulnerable. Brute Force has +700 HP and +45 Physical defense.
Also Read: The Best ML Jungler Heroes for Season 24, Check Here!
Immortality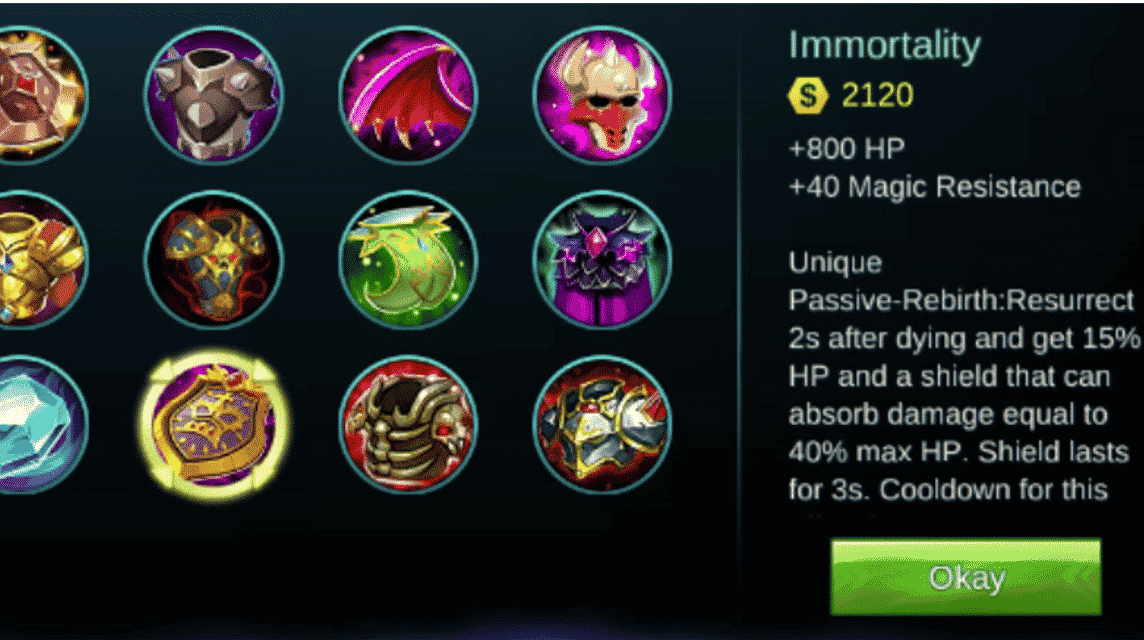 This item is a savior item for Karina because you will get one more life which is meaningful enough to fight or run away from enemies.
You will also be even more skilled in bringing out the dark side of this sadistic hero.
Calamity Reapers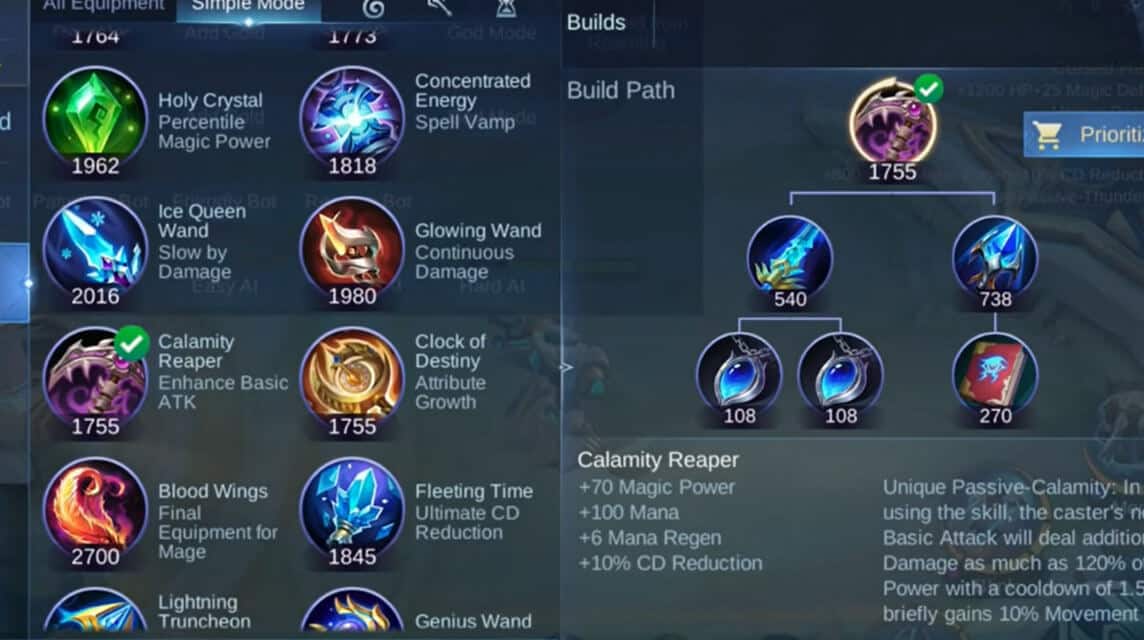 Don't miss to maximize this Karina Jungler game, you also need special magic items that can destroy your opponent's resistance. Calamity Reaper is the solution to eradicate this.