One of the famous Youtuber who plays games this is Pewdiepie. Dreadout has genres thick horror. Games which was released by Digital Happiness on May 16 2014, is centered on the journey of a high school student named Linda to explore the awesomeness of her school. As a player, you will play as Linda, a student who is in a village in the middle of nowhere. Linda has to fight the ghosts that are bothering her. Besides that, there are also puzzles that must be solved to complete the mission.
Players here use the camera as a powerful weapon to exorcise demons. For size games–games 'present', though brief, is certainly para gamers who play it will be satisfied because of the presentation shown games this is really cool. It can be scary, the visual quality can be, and of course games this is Indonesia very because the demons shown are Indonesian demons. For anyone who is curious to try, can be downloaded here. The following leaks the minimum specifications that players must have here, guys!
| | |
| --- | --- |
| OS | Windows 7/8 |
| Processor | Intel Dual-Core 2.4 GHz or AMD Dual-Core Athlon 2.5 GHz |
| RAM | 4GB of RAM |
| VGA | NVIDIA GeForce 8800GT or AMD Radeon HD 3830 or Intel HD Graphics 4000, 512 MB VRAM |
| Memory | 5GB available space |
| Price | IDR 95.999,- (Steam) |
25. Home: Insanity
Game developers from Indonesia, namely Ozysoft Studio, has recently announced its presence games Their new horror is titled Pulang: Insanity. Like DreadOut, Go Home: Insanity is games 3D horror with beautiful yet scary graphics. The task of the player here is to explore the world and complete puzzles to save Rudy's family which was destroyed by magic. Games This Borneo mystical horror is published by WhisperGames for PC.
Don't be shaken, guys! uniquely, games it also presents voice actors from abroad to fill games this so the quality of games it's getting nicer and looks like games made by game developers overseas.
26. Just Desserts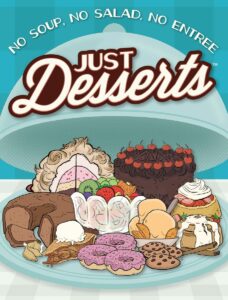 Games genre casual, indie, simulation, and strategy which is visualized like a novel, was released on July 26 2016. Telling the story of military troops on duty with five women as partners, Vifth Floor as a developer takes a high risk by developing a game with this not-so-popular theme. This game is priced at IDR 89,999.00, this game has proven to be a best-seller on the international scene with many reviews good. For those who are curious to try this game, please click here.
27. Pamali
An Indonesian ghost game that tells the story of typical Indonesian urban legend ghosts such as kuntilanak, pocong, tuyul, and others. You can only play this game offline and you shouldn't play it at night. Unlike other horror games, every action you take has a different result.
| | |
| --- | --- |
| OS | Windows 7 64-bit |
| Processor | Intel(R) Core(TM) i5-7200U CPU @ 2.50Ghz |
| RAM | 4GB of RAM |
| VGA | NVIDIA GeForce 940MX |
| Memory | 2GB available space |
| Price | Rp.49.999,- |
28. My Lovely Daughter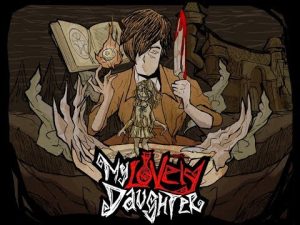 This game, which was released on March 9 2018, has a concept alchemistsimulator gameplay with the dark topic of child slavery. In a game thatadventure, indie, and simulation genres In this game, the player will act as a father who wants to revive his dead daughter. Now,, GameChanger Studio as game developers This installs the concept that for the mission to be successful, the player must start making lots of experiments to be able to create homunculi creatures.
To develop advanced experiments is of course not easy, because you also need funds which can be obtained from hiring homunculi, or the easiest way is selling them. If you are familiar with the Fullmetal Alchemist series, maybe you could say that My Lovely Daughter is games a simulation of the crazy life of Shou Tucker, who is none other than a cruel father who is willing to carry out mutation experiments to combine his daughter with his pet dog to become a Chimera.
can't be doubted, My Lovely Daughter is a simulation game with the most unique conceptual approach that KotGa Crew has seen before. This game is also perfect for those of you who want to test how big your humanity is
Once successful, the player must raise the child, then try to make a personal relationship, which then at the end of the story must kill him in order to get their souls. The price for this one game is only 95,999. For the download link please click here.
Now,, that was the fifth games PC version made in Indonesia. look forward to it continuation-her on part 8! Previously, don't forget, don't miss it to always get it updates the latest and complete news about games. Starting from game reviews news, tips and tricks and so on. Straight to follow account Instagram VCGamers and channels YouTube yes. Come on! Join the community at Discord VCGamers, community gamers the biggest in Indonesia.