About the SCAR-L Weapon
Hola Vicigers! Among the many weapons on games PlayerUnknown's Battlegrounds, one of the weapons that can be used is SCAR-L. This weapon is a type of assault weapon that many people like player.
SCAR-L itself stands for Special Operations Forces (SOF) Combat Assault Rifles. This weapon can be a weapon that is quite painful, if used in the hands and skills right.
Many say that this weapon is intended to replace one of the other weapons, namely the M416. This SCAR-L weapon has better performance compared to the M416 weapon.
Arif_budiman
IDR 50,000
62%
IDR 18,900
SCAR-L itself is a mid-range weapon, so it is recommended that if you are using this weapon, you are within 200 meters of the enemy. If the distance with the enemy is getting farther, then this weapon will lose damageits little by little.
SCAR-L is a type weapon Assault Rifles (AR) or can be said as a sniper rifle that is quite flexible in use during the game. for para player surely no longer doubt the performance of this weapon.
In addition to its good performance and flexible use, SCAR-L is also very user-friendly player beginner. When compared, it turns out that this SCAR-L weapon has almost the same speed as the M416 weapon.
When compared to guns Assault Rifles in its class, this SCAR-L weapon has recoil which is softer so as to make this weapon easier to use. In addition, this SCAR-L weapon also has relatively low damage, which is around 41.
SCAR-L is one of the players' favorites because it is a hard-to-find weapon (only found in Erangel and Miramar), then this SCAR-L weapon can also be the center of a team's strength, of course if it is accompanied by attachments right.
1
Apart from that, as already explained, this weapon is very friendly to novice players because it is relatively easy to use.
Tips on Using the SCAR-L Weapon to Become a Better Weapon
To get the best performance this weapon has, you must use it in the right way, here are the things that must be done to use this weapon.
Pay attention to the distance to the enemy to be shot
Because this weapon is a medium-range weapon, the distance needed to use this weapon is no more than 200 meters from the enemy's position. So make sure the distance is not too far, OK!
Use attachments appropriate and correct
Use attachments on a weapon, it is enough to determine a number of things that are produced from that weapon. You can use several attachments like Scope, Muzzle, Magazine, and Foregrip.
How to Find the SCAR-L Weapon?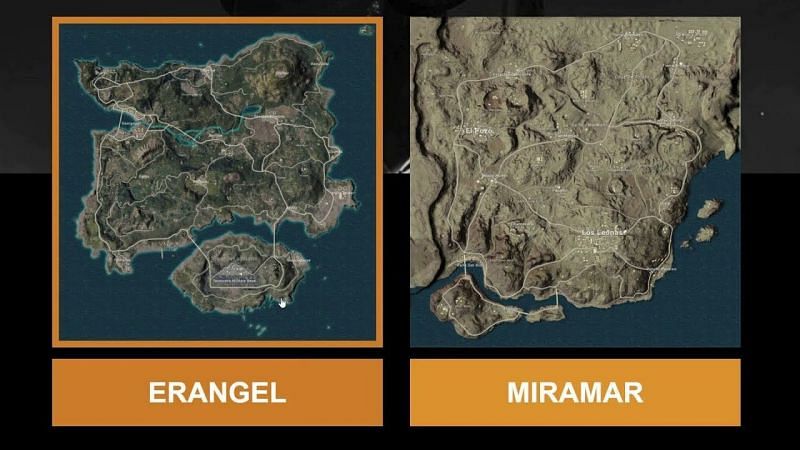 The presence of this weapon is apparently not as easy as other weapons such as M416 and AKM which you can search for and find at every point folder on PUBG.
If you want to use this SCAR-L weapon, you automatically have to know how to get this weapon. To get this weapon is quite easy. You can find this SCAR-L weapon in two folder particularly in Erangel and Miramar.
This weapon is quite special because you can only find it in folder Erangel and Miramar.
Erangel and Miramar can be said as folder the oldest in history PlayerUnknown's Battlegrounds or PUBG. To find it is fairly easy or somewhat difficult.
Places like Georgopol (Erangel) or HDP (Miramar) usually have an abundance of weapons. Most likely the SCAR-L weapon is in these places.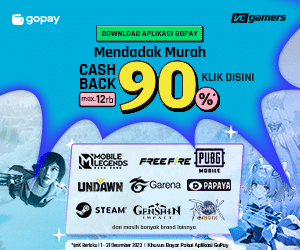 In addition, to speed up the search for this weapon, we suggest you guys player to do looting in place hot drops on folder located in Erangel and Miramar.
In essence, if you want to get this SCAR-L weapon, keep going looting in possible places like Erangel and Miramar.
Anything anyway What specifications does this SCAR-L weapon have?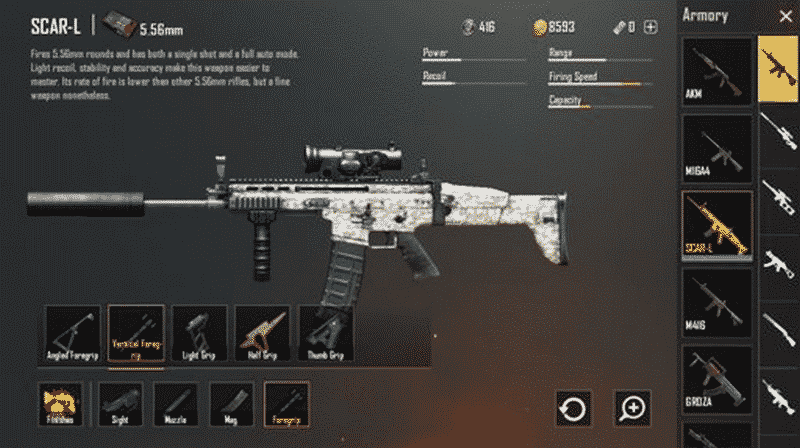 Considered to have quite good performance when compared to the M416, SCAR-L also has specifications that support this weapon to become one of the favorites of the M416. player. The following are the specifications of this SCAR-L weapon.
Have power by 41
Rate of fire by 69
Range or a distance of 55
With capacity of 30
This weapon also has a level stability as many as 63
This weapon also has an ammunition type with a size of 5.66 mm
Those are the specifications of this SCAR-L weapon, enough to make this weapon one of your favorite weapons, right?
Also Read: Watch Out! Kriss Vector, the Deadliest SMG!