Check this page to see how to get the Emerald Power M1887 skin and the Rainbow Summer Bundle. Curious? Read it to the end, OK?
Items play an important role in Free Fire and enhanced partners. Developers are constantly introducing new options to provide users with a wider variety. These are added to Luck Royale, events and sometimes directly to the shop, most of which are not free.
Since the start of the Ramadan event, the developers have added some new and interesting items to the game.
Cheapest Free Fire Products!
Arif_budiman
IDR 50,000
62%
IDR 18,900
They have just introduced the Emerald Tower event with three exclusive cosmetics as the main prize: the Emerald Power skin M1887, Katana Emerald Power, Rainbow Summer and Motor Bike Emerald Shimmers.
Skin Emerald Power M1887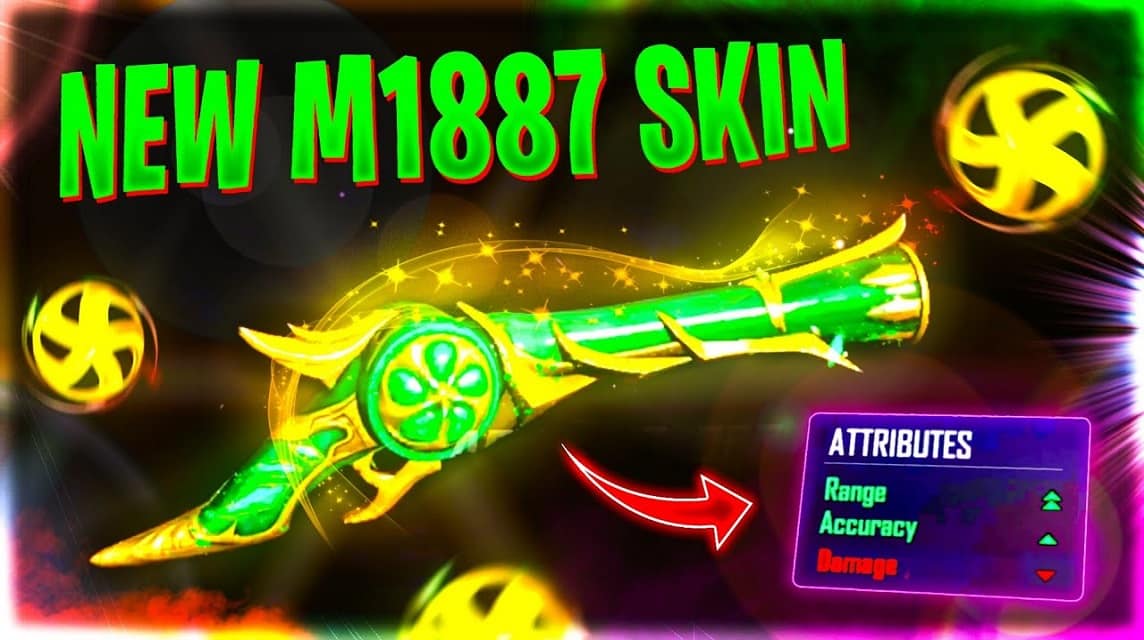 Tower Emerald has started recently on Free Fire, and gamers will not receive items directly. They have to spend diamonds to make their spin on the event and collect special tokens to win three items. 
Players have time to collect tokens to collect the following rewards before May 14, 2022:
Collect one token to get Motor Bike – Emerald Shimmers

Collect two tokens to get Katana – Emerald Power

Collect three tokens to get M1887 – Emerald Power
One spin in the event will cost 20 diamonds, while pack 10 will return it with 180 diamonds. Users can get one of these items at random from this list:
Legends Tokens

Cube Fragments

5x Destiny Lightning

Weapon Royale Voucher (Expiry Date: 31 May 2022)

Diamond Royale Voucher (Expiry Date: 31 May 2022)

AK – Water Balloon Weapon Loot Crate

Star General Weapon Loot Crate

Futuristic Weapon Loot Crate

Double EXP CardDouble Gold Card

Resupply MapSummon Airdrop

BonfirePet Food50x Universal Fragments

Gold Royale Vouchers

Game Streamer Weapon Loot Crate

Kpop Stardom Weapon Loot Crate

Vandal Revolt Weapon Loot Crate

Urban Rager Weapon Loot Crate

Loose Cannon Weapon Loot Crate

Deadly Bat Weapon Loot Crate

Artificial Intelligence Weapon Loot Crate

Phantom Weapon Loot Crate

FAMAS – Metallic Weapon Loot Crate

Red Samurai Weapon Loot CrateImperial Rome Weapon Loot Crate

Digital Invasion Weapon Loot Crate

Memory Fragments of multiple characters (Nairi, Otho, Leon, Dimitri, Thiva, D-Bee and Skyler)
Following are the steps to get the Emerald Power M1887 skin;
You have to unlock Luck Royale and access the Emerald Tower from the menu on the right side of the screen.

Next, you can make the desired number of spins and collect the required Legend Tokens for the Emerald Power M1887 skin.
Since gamers are not guaranteed to get a certain number of spins on the Emerald Power M1887 skin, only users with plenty of spare diamonds should proceed.
Rainbow Summer Bundle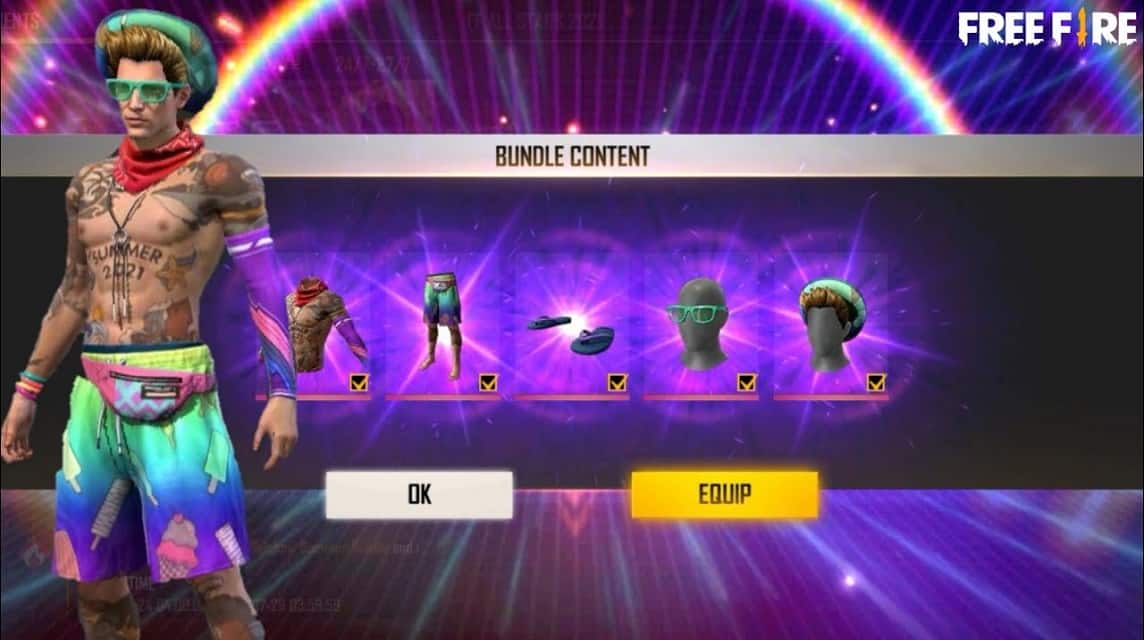 Cosmetic items, especially costumes, have an extraordinary value in Free Fire MAX, and the developers have provided several paid and free ways to collect them. Users regularly strive to get new outfits to beat their friends' collections.
The Diamond Royale is one of the many options players have access to to collect special outfits, and it is one of the most popular. The only reason for this is that it is refreshed regularly. The Rainbow Summer Bundle is now available in the new Diamond Royale!
The new Rainbow Summer Diamond Royale starts on the Free Fire MAX Indonesia server on May 10, 2022, and players have plenty of time because it will end in 22 days.
Users must spend diamonds or Diamond Royale Vouchers to make a spin in this Luck Royale. One of them will return 60 diamonds, while the 10+1 package will cost 600 diamonds. The latter are priced lower.
Also read: How to Claim FF Skins: AC80 Rave Skater and Backpack Emerald Power
Gamers are not guaranteed to get a certain prize in a certain number of spins. However, each subsequent spin increases the luck quotient and thereby increases the overall chances of landing the grand prize. The list of items that gamers can get are as follows: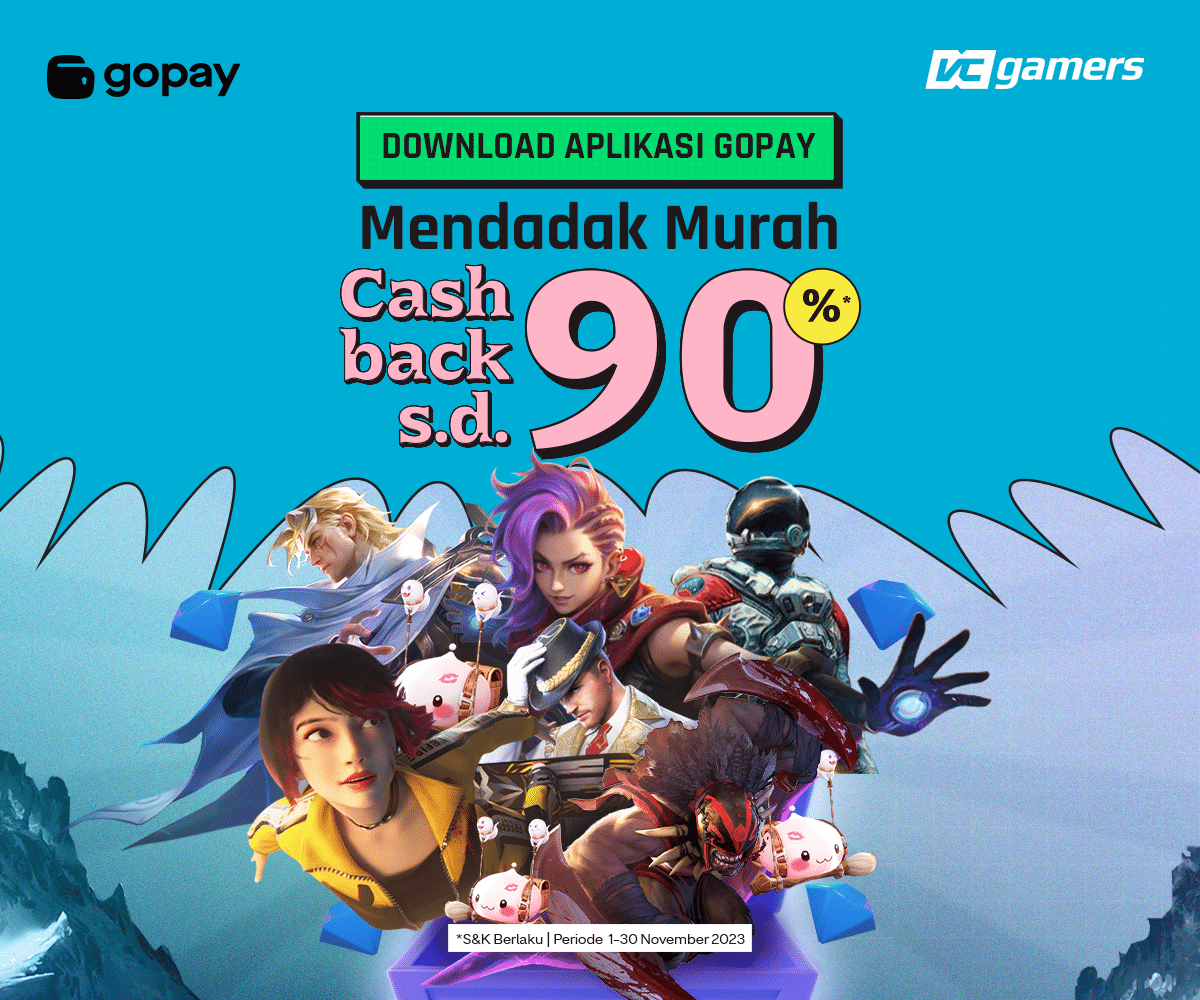 Rainbow Summer Bundle

Magic CubeCube Fragment

Summer Holidays (Top)

Summer Holidays (Bottom)

Summer Holidays (Head)

Summer Holidays (Shoes)

Beach Lover (Top)

Beach Lover (Bottom)

Beach Lover (Mask)

Beach Lover (Shoes)

Beach shorts

Beach Bandana

Flip-flops
As for the steps to get this cool skin bundle, you can listen to the steps below;
You can access Luck Royale by selecting an option from the menu on the left side of the screen.

Select the Diamond Royale and make a spin using the desired option.

You can keep doing spins until they receive a bundle.
Costume bundles are very popular in Free Fire MAX. With this bundle, players have the opportunity to customize the appearance of their character, making it more attractive. New ones are introduced frequently, and the community is happy whenever the developers do it.
Also read: How to Claim Bundle Burning Leo FF And Shadow Striker
Since there is no guarantee of getting the top prize in any given attempt, only those users who have plenty of spare diamonds in their wallet should proceed. Some players can get bundles in spins worth several hundred spins, while others may have to spend thousands of diamonds.