Not long ago, there was a rumor circulating among Indonesian gamers that Mobile Legends would collaborate with Free Fire, in short ML x FF.
If these two most popular mobile games actually collaborated, what would it be like? Just imagine it must have been very exciting.
But you know how this rumor got around in the first place? After this, we will discuss this so that you are no longer curious.
Cheapest Free Fire Products!
Arif_budiman
IDR 50,000
62%
IDR 18,900
Arif_budiman
IDR 50,000
62%
IDR 18,900
ML X FF Collaboration Rumors
Actually, rumors about the collaboration of these two popular games ML x FF have been around since the beginning of 2021. Last January, Moonton as a Mobile Legends game developer had held a survey in which there were several questions specifically for players.
MLBB Survey x Game FPS (First Person Shooting)

Hello ML-ers! MLBB is again conducting a survey with the FPS theme (First Person SHooting like Free Fire or PUBG and needs your help to fill it out + share it with your friends so that in the future MLBB can provide better service/updates for all MLBB players,
The survey is very simple, take 5 minutes of your time to fill out this survey, OK?
That's more or less the contents of the survey notification that Moonton spread to players via the in-game message box.
The contents of the survey such as questions about how long have you been playing Mobile Legends: Bang Bang (MLBB)? Then there are also questions about which games have you played? Inside there are PUBG Mobile and Free Fire options. For the full survey, you can lang
Survey questions range from the duration of the MLBB game, to which games have you played between PUBG Mobile and Free Fire. You can view the survey directly at these links
Also read: 3 Recommendations for Multi-Role Mobile Legends Heroes You Must Know!
Until now it is not known exactly what Moonton's motives are for distributing the survey. Until now there has been no further information regarding the ML x FF collaboration.
Some have speculated, maybe Moonton is spreading the survey because it wants to develop a new FPS-themed mobile game, that's why the survey includes examples such as PUBG Mobile and Free Fire.
Some others have speculated that Moonton will present a new FPS-themed mode in the game. Another opinion, there are also speculations that MLBB will present a new skin based on the character in the Free Fire game.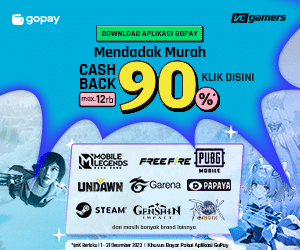 It's not only ML x FF that's been rumored, but recently there have also been rumors circulating discussing ML's collaboration with PUBG, yes, it's just a rumour, rumors based on a survey that Moonton has shared.
Until now there has been no official news regarding this collaboration, either from Moonton or Garena, as the developers of the two games.
We only hope that collaboration in whatever form will occur in the future, hopefully this game will be even more exciting to play!