This time we will convey that RRQ Hoshi will distribute free diamonds Mobile Legends: Bang Bang.
You can get this free diamond right now very easily.
RRQ shared Diamonds MLBB This is free through their verified official Instagram account.
Of course you can take part in this event.
Let's just check the conditions!
Also read: These are the Most Frequently Used Heroes in MPL Season 9 Week 8
RRQ Hoshi Distribute Free Diamonds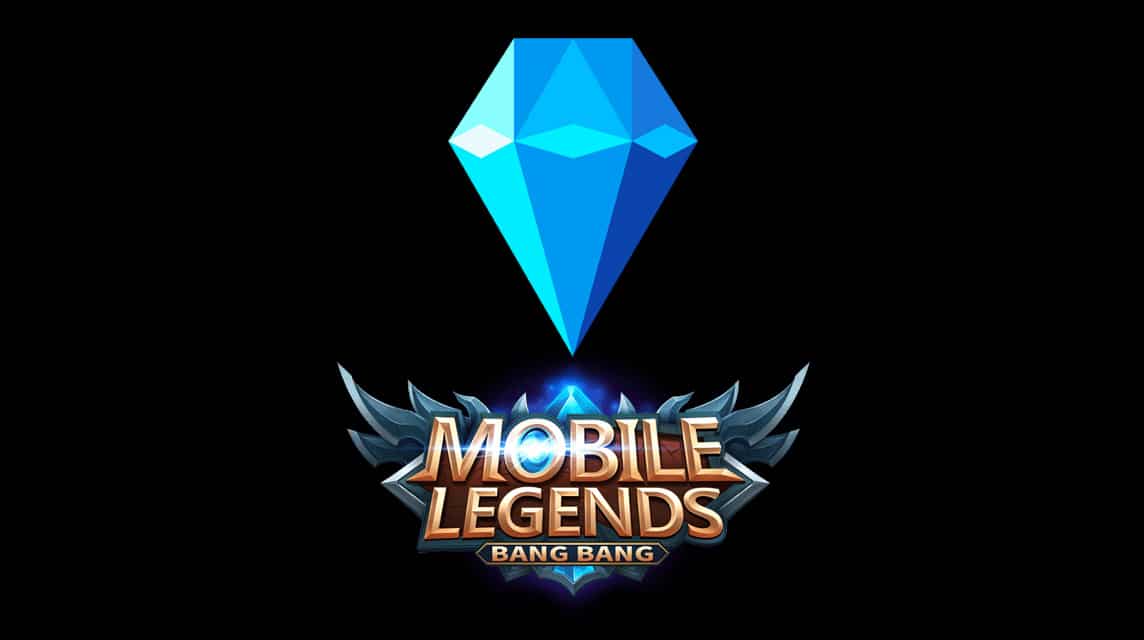 The RRQ Hoshi esports team is giving away free MLBB Diamonds. Of course you can get it.
Mobile Legends players certainly don't want to miss this opportunity.
You certainly want to have and get this by doing a number of things.
These conditions are also in RRQ's Instagram account which has been verified you know!
Come on, let's see what are the conditions for getting the free Diamond MLBB right now.
Now from the existing conditions, it is conveyed that you have to answer that question first.
You can see question on the official RRQ Instagram page.
If you already know the question, you must answer it.
You can convey the answer in the comments column of the post.
After that, you must provide the hashtag #HuntForDiamondsRRQ in your answer. Then, mention 3 of your friends.
Also read: Hero Fragment Shop May 2022 at MLBB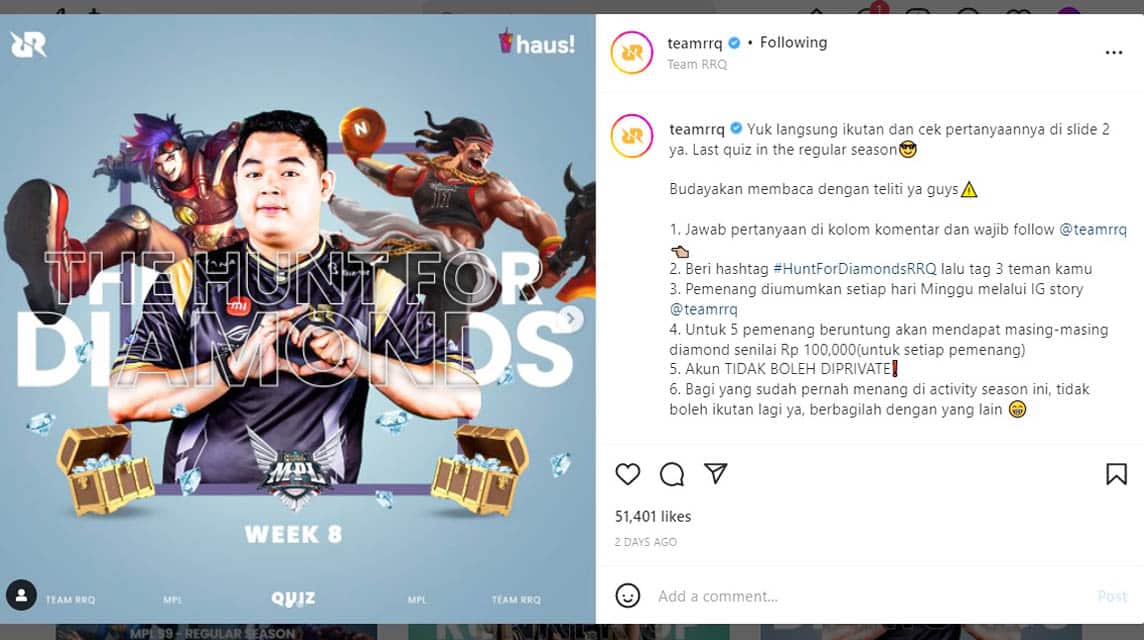 The winner in the quiz will be announced every Sunday via the Instagram account @teamrrq.
5 lucky winners will get diamonds worth IDR 100,000 each.
What needs to be noted is, your Instagram account should not be hacked.private.
Then, for those of you who have won before, you can't take part again, OK?
In simple terms, this is a way to get MLBB Diamonds as quoted from the official RRQ Hoshi Instagram page:
Answer questions in the comments column and must follow @teamrrq
Give hashtag #HuntForDiamondsRRQ then tag 3 of your friends
Winners are announced every Sunday via IG story @teamrrq
Up to 5 lucky winners will receive diamonds worth IDR 100,000 each (for each winner)
Account T1TP6 CANNOT BE PRIVATE
For those who have already won in this season's activity, you can't participate anymore, okay, share with others.