you do have
Playstation 4
at home but may not have had the chance to try or know all the features it brings. Check out the following important tips to make using your game console more fun and more exciting.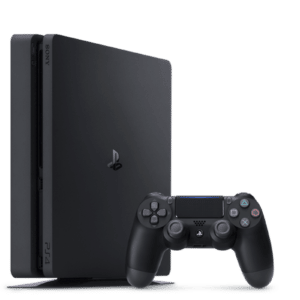 Use Keyboard and Mouse
This is especially useful if you are surfing the internet. Built-in controllers may be very impractical. Keyboard and mouse are not provided on PS4 because most of these devices do not require configuration. You can easily connect your keyboard and mouse to your PlayStation 4 with a cable or via Bluetooth. Some games support keyboard and mouse, but most don't. But there's nothing wrong with trying to find another sensation of controlling the game with a keyboard and mouse like on a computer.
Sending Messages Through Cell Phones
Sony has developed a number of apps for Android and iOS that allow you to send messages via your phone on the PlayStation. This is especially useful if you don't want to open your phone while playing a game. You can even send messages without activating the console. This is certainly a very useful feature. To do this, go to the settings in the app. Then select "PlayStation App Connection" and add the device to your PS4. After that, connect it to your PS4 and open the second screen through the app.
Turn on Voice Commands
Have you ever talked to PS4? Not? This feature is also very useful. You can control your PS4 with your voice. In today's world of technology, this is certainly no stranger. By going to Settings then going to System, you can navigate to Settings for voice control.
Secure Games on Flashdisk
It's very useful to store your game results on a flash drive, so you can retrieve them if you update or crash. Through the Settings menu, please select the Saved application data management menu. Then by going to Saved data in system storage you can transfer screenshots, achieved results and more to the flash drive.
Play Multiple Media on Game Consoles
You can play media files if you connect your PS4 to a flash drive or external hard drive. But first make sure that the storage media is formatted in type FAT31. In addition, you have organized the files into folders and saved with the correct codec. Files in MKV, AVI, MP4, JPEG, BMP, MP3, and AAC are all supported.
Protect Your Children from Unwanted Content
If you want to control what your kids see or not see on PS4, the block feature will come in handy. You can do this in two ways. The first is by limiting functionality. To do this, go to the Parental Control menu via Settings. Then select the Limit Use of PS4 Features menu. You must enter the passcode for this. The default code is 0000. The second way is to create a sub-management account. To do so, you need to go to the Sub Account Management menu within the Parental Controls menu. Then follow the steps to create a new account. This way you can block movies and games that children are not allowed to see.
Play Games on Mac or Windows
If your internet connection is fast enough, it's possible to play on a Mac or Windows computer on PS4. To do this, go to the following link https://remoteplay.dl.playstation.net/remoteplay/lang/en/index.html and choose the right program for your device. On PS4, enter the Settings menu then select Connection Settings for Remote Play and then the Add Device menu. Then enter the code displayed on the PS4 system. The next step is selecting the Enable Remote Play menu in the Connection Settings for Remote Play menu. Now you can turn on your PS4 and play games on Mac or Windows.
Take Screenshots Faster
Do you want to take screenshots faster? It can be done in the blink of an eye. You just need to edit the Share button shortcut on the controller. Press the Share button then press the "Options" button. Here you can set which shortcut to take screenshot. You can set it to take a screenshot with a single tap of the share button. That way, you don't need to do anything to take screenshots when playing games.
Darken the DualShock 4 Light
The light on the DualShock 4 won't turn off completely. It makes sense, because if the lights go out, the camera cannot recognize the controller being used. But you can dim the light. Press and hold the PS button on your controller then tap "Sound and Screen" from the Settings menu. Then you can adjust the light intensity according to your wishes through the available options.
As a
gamers
experienced, you may already know some of the tips and tricks above. But if you are a beginner, these things will certainly be very useful which will add to the fun of playing on PS4. Please try and have fun playing.