Immediately check the leaked Jujutsu Kaisen characters that will be present at PUBG Mobile on this page. It's getting cooler bro!
Jujutsu Kaisen and PUBG Mobile are teaming up for even more supernatural fun on February 15th. This collaboration was announced a few months ago.
Jujutsu Kaisen and PUBG Mobile are teaming up to bring more good news to players on February 15, 2022.
Arif_budiman
IDR 50,000
62%
IDR 18,900
This collaboration was announced a few months ago and we're finally getting to see it in action. Not much has been released about this collaboration, but you will definitely see some Jujutsu Kaisen characters in action in the PUBG game.
With that said, let's take a look at some of the Jujutsu Kaisen characters that will be coming to the game.
List of Jujutsu Kaisen Characters That Will Be In PUBG
Yuji Itadori
The ultimate Jujutsu Kaisen character from the anime series had to appear, so of course, Yuji had to be a part of the game. As the vessel of the demon Sukuna, perhaps the demon itself could appear as part of her abilities.
Yuji's sunshine personality is a welcome addition to the battlefield and his rookie skills can easily be put to the test.
If Sukuna decides to make an appearance, then her duality of personality will be a fun addition to the game. You should be able to see the skin for this Jujutsu Kaisen character being made.
1
Satoru Gojo
The most powerful wizard in the Jujutsu Kaisen universe, it would be a shame to leave Gojo out of the fun.
Plus, it has a strong fan stream which is sure to bring more players to the game. It will be interesting to see Gojo play against other Jujustu Kaisen characters, and players will be interested to see how the event will capitalize on that.
Gojo's character can be a lot of fun, but he knows when to get serious in his fights. He also happens to be the sensei to the first year students at Tokyo Jujutsu High, meaning he mentors the main Jujutsu Kaisen characters while protecting them.
Megumi Fushiguro
Considered the dark horse of the JJK anime, Megumi is a quiet, brooding character with a lot of power hidden within her.
He is a stoic character who is passionate about protecting those he considers good or good. His shadow and shikigami abilities are great abilities to play with and we're excited to see how the game combines them with the characters.
Megumi can create animal shikigami from shadows, which are like real animals that can be controlled and do as they command. It will be interesting to see him summon his favorite shikigami in battle, or as a Jujutsu Kaisen character skin.
Nobara Kugisaki
The only girl among the trio and a first year, Nobara is a strong and formidable Jujutsu Kaisen character that cannot be underestimated.
Her abilities involve a hammer, some nails and a voodoo doll. He can harm anyone by manipulating his voodoo dolls or directly slamming nails into them to activate his Jutsu.
She's not your typical girly anime girl and that's what makes her such a perfect fit for inclusion in the game. The three cannot be separated from the start.
Also read: How to Win Hotdrop on SMB PUBG Easily
Toge Inumaki
Characters who can manipulate anything through their words alone. Inumaki is a second year student at Tokyo Jutsu High and is a strong Jujutsu Kaisen character in the anime itself.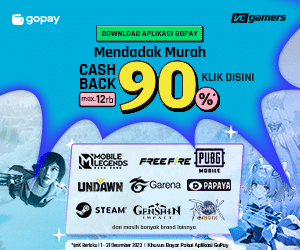 He adds a bit of silliness to the anime by talking in food and spices all the time because his powers are too strong.
Imagine a character just yelling 'TUNA MAYO' on the battlefield to warn their comrades, well, that's probably what you'll get with Inumaki.
It did add a bit of humor to the whole game if they ever decided to include it.
Also read: 3 Big Hints That a Jujutsu Kaisen X Mobile Legends Collaboration is Coming Soon!
So, that was the list of 5 Jujutsu Kaisen characters who will be present in the PUBG Mobile game and will add to the excitement of the Battle Royale. Giaman, where are you waiting for?