How to Fix DualSense Not Charging in Rest Mode
The PS5 DualSense controller cannot be charged while in Rest Mode. Why can't you charge your DualSense battery? In some cases, your PlayStation 5 may not be able to be charged while in Rest Mode. As one part of PS5: Ultimate Guide, VCGamers will talk about this and explain alternative ways to fix this.
PS5 Controller Not Charging During Rest Mode
Although this is not the case for all PS5 consoles, there are some PS5 users who cannot charge their DualSense controllers using the console in Rest mode. This issue looks like there is a problem with the USB Type-A port on PS5. If you plug in your DualSense using a USB Cable – USB Type-A port, your DualSense will not charge while in Rest Mode. You will be able to tell this because the light on your DualSense will not be orange.
How to Fix PS5 DualSense Controller Charging Issues?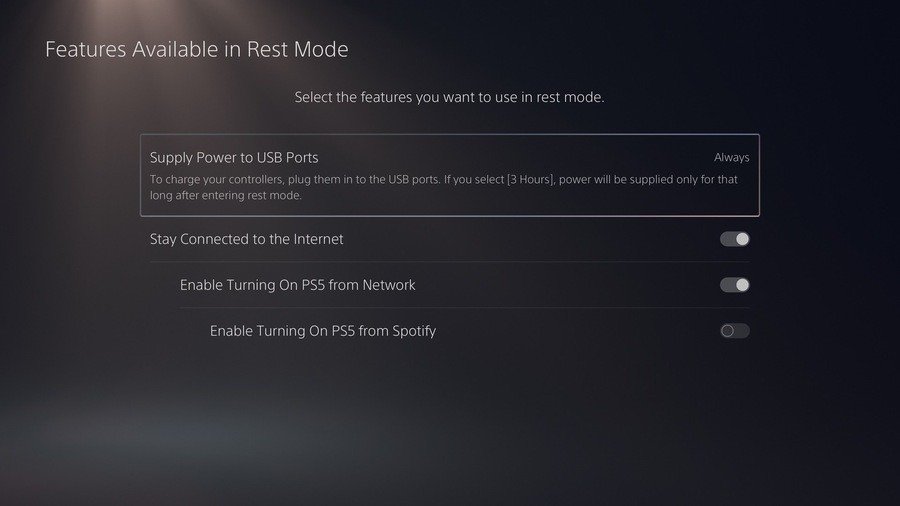 Sony has released firmware update 20.02-02.26.00. Even though the update notice does not mention that there is a fix for this problem, this software update system can fix it. For this reason, we strongly recommend that youinstall the PS5 software update system and you will not find this problem anymore.
If you are using an earlier version of PS5 firmware, there are a few things you can try to make DualSense charge normally. The first step, check your PS5 power saving settings. Go to Settings > System > Power Saving, then open Feature Available in Rest Mode. Open Supply Power to USB ports and make sure the 'Always' or '3 Hours' option is selected.
When controllers PS5 you still can't charge it in Rest Mode, try using the USB port located on the bottom of your DualSense.
PlayStation itself is aware of this issue and provides suggestions for:
Try using a different USB Type-A – USB Type-C cable. You have to make sure that the cable can be used for power and synchronization.
Try using a USB Type-C – USB Type-C cable. Using a cable like this, you can attach the cable to your PS5 using the tiny USB port on the front of the console.
Try using a standalone charger accessory sold separately by Sony.
Good luck! Let us know in the comments column if this method worked or there are still problems charging your DualSense battery. Happy Gaming VCGers!